IN THE JOURNAL | COVER STORY
Asean's sustainable future? Science and technology
October-December 2015
By: David L Carden and Montira J Pongsiri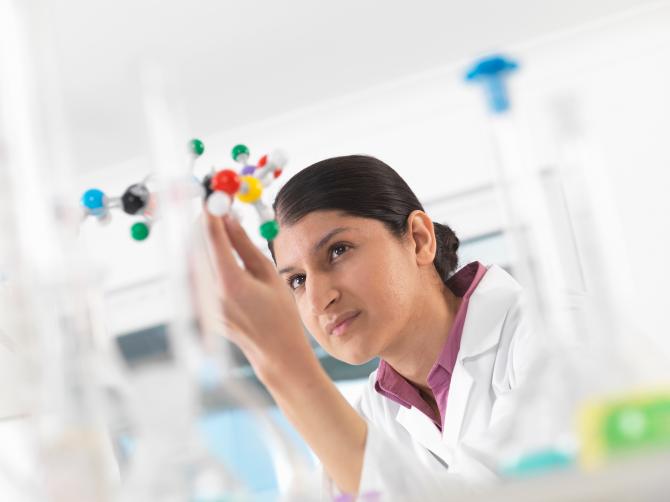 Science can give Asean a better understanding of changing environmental conditions so it can better plan for the future. By utilizing science-based tools, the association can develop and implement plans to prepare for and mitigate against the adverse impacts related to issues such as climate change, the effects of pollution on human health, and poor nutrition, all of which affect Asean's productivity. Presently, there is no roadmap showing what it can do to prevent and respond to these challenges in the long term.
One of the things Asean will need to do is utilize science and technology to understand the impacts on health and the environment from current growth and development patterns, and to understand the nature of the problems it is facing and likely changes that are coming. Science-based understanding can inform policies and decisions and help reduce the risk of future mistakes, which are costly and from which it will be increasingly difficult to recover. Innovation in S&T can help Asean meet its sustainability challenges by presenting opportunities to grow in the way we need; for example, through low-carbon technologies and using alternative energy sources.
From the early days of its engagement with the region, the US Mission to Asean identified the need to apply S&T to help meet the region's sustainability goals by strengthening science-based policy-making. The US mission's first new hire was a science adviser who was a professional scientist with a doctorate and background in environmental health sciences. Other US missions and embassies have had science advisers, but few if any ambassadors have had the benefit of a professional scientist to advise them concerning science and technology.
The US State Department recently recognized the important role that science and technology can play in the implementation of foreign policy. In a new report at the request of the State Department, the US National Academies of Sciences highlighted the critical role S&T can play in a range of foreign policy issues. The report calls for the State Department to strengthen and continue to develop its science and technology capabilities, and to create S&T programs in the field to provide opportunities for bilateral and multilateral collaboration. For Asean and the United States, continuing to strengthen S&T cooperation would provide more opportunities for Asean to address the challenges it faces in developing sustainably.
The US Mission developed a multiyear plan to engage the region in S&T cooperation, including development of a program to support the region's cities to adapt to climate change; implementing the US-Asean Science and Technology Fellows Program, which is aimed at strengthening capacity in science-based policy-making; advocating for putting sustainable fisheries management on the Asean agenda; proposing a monitoring program to assess greenhouse gas emissions in the region; and evaluating the public health impacts of haze pollution.