IN THE JOURNAL | INDONESIA 360
Political party financing in Indonesia is a recipe for corruption
October-December 2013
By: Marcus Mietzner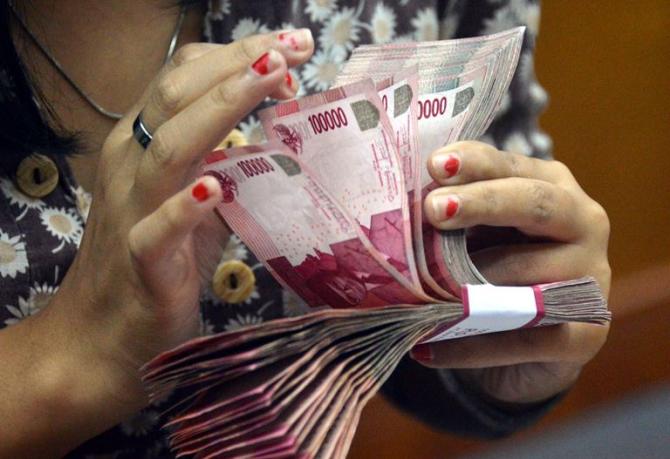 In recent years, an increasing number of high-profile Indonesian politicians have been arrested, indicted and sentenced for the corrupt misuse of public funds or receiving bribes in exchange for granting state projects to their political sponsors. Many of these legal proceedings have been carried out by the Corruption Eradication Commission (KPK), which in turn has been celebrated as a much-needed champion of reform. International transparency indexes have rewarded Indonesia for this trend by significantly boosting its ranking in their annual assessments. For example, Indonesia was ranked 88th out of 91 countries evaluated in Transparency International's Corruption Perception Index (CPI) in 2001, with a score of 1.9. Ten years later, its score had risen to 3.0, placing it 100th among 182 countries.
Yet while the KPK's fight against corrupt practices within Indonesia's political institutions has been rightfully acknowledged, there are few indications that the intensity and quality of political corruption has declined. Last January, 280 senior local government leaders (provincial governors, district heads, mayors and their deputies) were under investigation for suspected crimes, 80 percent of them related to corruption. At the same time, two leaders of prominent national political parties were declared suspects in corruption cases, with one of them being immediately arrested and the other resigning. It appears that despite the increased risk of exposure and even imprisonment, many perpetrators still see the potential benefits of corruption outweighing its hazards. Indeed, access to large amounts of capital is often considered the most important (and essentially indispensable) asset in political competition, leading ambitious politicians to take huge risks in order to advance their careers.
It is clear, then, that the main source of political corruption in Indonesia is not primarily the absence or weakness of legal deterrents. Rather, political corruption is inherently linked to the way Indonesian politicians have to raise funds for their political campaigns and operations. More concretely, Indonesia's dysfunctional party and campaign financing system has created an institutional environment in which political actors who seek public office must be independently rich, obtain funding from illicit sources or promise their sponsors favors in return for financial support. This essay traces the evolution of Indonesia's problem with political finance and proposes a number of possible solutions.
It does so in six analytical steps: first, it illustrates the general problem of funding political parties in an era of exploding campaign costs and shrinking party memberships; second, it describes Indonesia's answer to this challenge since the fall of Soeharto; third, it highlights the deficiencies of that answer, both in institutional design and enforcement; fourth, it illustrates how the deficits of the political financing regime have negatively impacted on the quality of policy-making in general and public service delivery in particular; fifth, it illustrates how Turkey (a country with a comparable demographic structure, political history and economic trajectory) has addressed the issue of political financing more effectively; and sixth, it makes recommendations on possible reforms to the party and campaign financing system that could mitigate the intensity of political corruption in Indonesia's post-authoritarian policy.
Funding political parties and their campaigns