IN THE JOURNAL | COVER STORY
Asean's sustainable future? Science and technology
October-December 2015
By: David L Carden and Montira J Pongsiri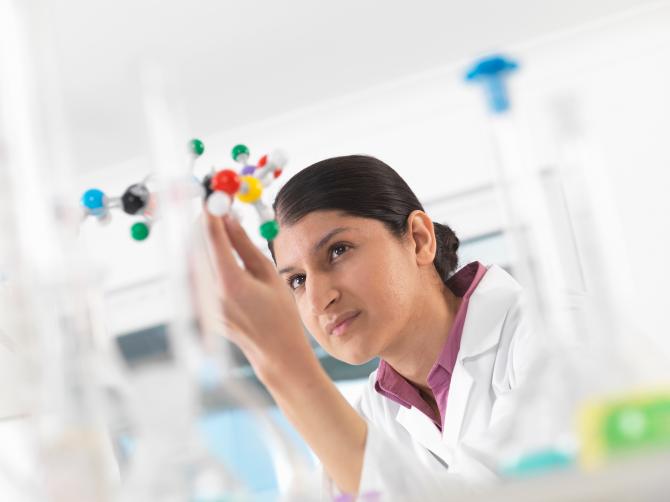 Asean is a region of low productivity. This is one of the biggest challenges facing its member states as they try to improve the lives of their people. A few statistics underscore the situation. It is estimated that 53 percent of Asean's 618 million people live on less than $2 a day, with 18 percent earning less than $1.25. Most of Asean's poor, like many of developed countries in the past, are subsistence farmers. Such farmers comprise 45 percent of Asean's population. The regional grouping's agricultural sector has particularly low productivity, which is a consequence of low value and labor-intensive crops such as rice, the small size of family plots and land-use policies that make it difficult to aggregate land.
Cultural attachments to land also complicate matters. So, too, do the policies of several Asean member states on food security, food independence and food sovereignty, which encourage domestic food production and prohibit or impede the importation of food. These policies understandably emerged from, or were reinforced by, the rice crisis of 2007-08, which saw prices triple within a matter of months. Yet they have made and will continue to make hundreds of millions of Asean citizens dependent on low-productivity agriculture for their sustenance. Of course, this truth also has the beneficial effect of providing employment for millions of farmers.
Then there are the urban poor, who are growing in number given the mass migration into Southeast Asia's cities. The 2014 United Nations World Urbanization Prospects Report projected that an additional 34.5 million people in the region would be living in cities with populations larger than one million by 2025, which by then will be home to more than one-third of Asean's population. Many of Asean's urban dwellers are self-employed, which most often means they are underemployed. They lack the basic skills and tools to participate meaningfully in the global economy, including English language, education, infrastructure, adequate housing, sanitation and health care. The available revenue to address these shortcomings is in very short supply. Against this backdrop, Asean's farmers and urban dwellers, especially its urban poor, are facing existential and developmental threats arising from such things as climate change, the health impacts of air pollution, euphemistically called "haze" by some, and poor nutrition.
A new model
The world is focused on economic growth, which increasingly is difficult to achieve and sustain. The reasons for this are many. It will be difficult for Asean to grow at the rates it hopes to achieve while trying to manage the many needs and challenges ahead, including promoting human health and empowerment by providing such things as health care, education and infrastructure; coping with climate change, rapid urbanization, natural disasters and emerging infectious and chronic noncommunicable diseases; and transitioning away from its dependence on diminishing natural resources.