IN THE JOURNAL | INDONESIA 360
Meeting the hype: Will Indonesia be the next digital powerhouse?
January-March 2016
By: Shinta W Dhanuwardoyo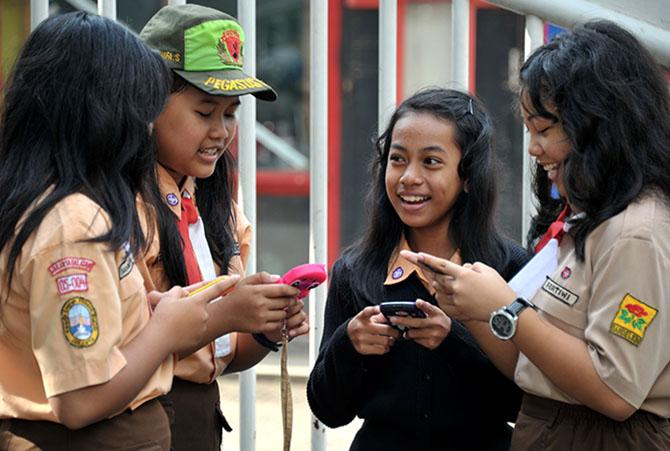 The Internet of Things (IoT) is another phenomenon to which we should all pay attention. With 4G entering and taking over the telecommunications market, Indonesia is entering the realm of IoT and we have seen platforms coming from local tech start-ups that are "disruptive innovations." There are four key components for an IoT to create change: device, connectivity, data exchange and transaction.
Let us use the example of one of the country's most talked-about and game-changing apps, Go-Jek. It helps low-income motorcycle taxi (ojek) drivers operate more efficiently, which leads to more productivity and higher incomes. The booming Go-Jek is a great example of an IoT that is driving change within Indonesia's grassroots economy. It has increased the incomes of ojek drivers by up to 10 percent on average – and reportedly up to 100 percent in some cases. Today, Go-Jek has 200,000 drivers in 15 cities across Indonesia and has diversified its services from courier and transportation to food delivery, bill paying and much more. Its Go-Food platform has taken the food delivery business to the next level, killing competitor food delivery apps in only its first month of operation.
Indonesia needs more apps like this and hopefully Go-Jek is only one of many that change the game. As we've seen with Go-Jek, people in the grassroots economy have the opportunity for a better life thanks to technology. Innovations such as this will impact Indonesia's economic development in the coming years in ways not previously thought possible.
Other Indonesian mobile apps such as 8village have allowed farmers to broaden their knowledge and improve crop yields. The Internet has shown Indonesians the capability and importance of IoT for economic growth and development. One prime example of an initiative to implement IoT at the grassroots level is the collaboration between a tech start-up called Groceria and the Indonesian Traditional Market Traders Association, headed by business mogul Sandiaga Uno.
Groceria's business model is specifically designed to allow people to buy their groceries from traditional markets. So far, the app has been tested in Surabaya, the capital of East Java Province, where the start-up is based. The app also allows for crowdsourcing of "shoppers," creating job opportunities for anyone interested in doing the shopping for app users at traditional markets. Groceria is revolutionizing the traditional market, changing the way farmers distribute their products, the way the Indonesian government controls commodity prices and the way people shop for their groceries.