IN THE JOURNAL | INDONESIA 360
Meeting the hype: Will Indonesia be the next digital powerhouse?
January-March 2016
By: Shinta W Dhanuwardoyo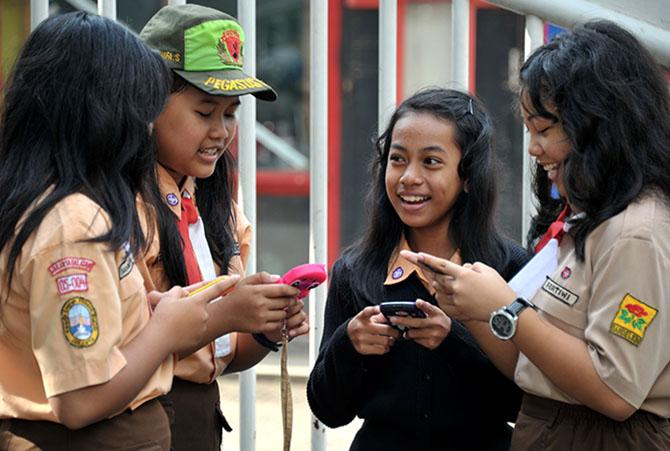 The state of e-commerce
We cannot talk about Indonesia's recent rise in digital without also discussing e-commerce. Indeed, the sector is growing and its value is increasing by 40 percent each year, according to Ernst & Young. E-commerce was valued at $12 billion at the end of 2014 and is predicted to reach $18 billion by the end of this year. Indonesia's government has recognized the potential of the country's e-commerce industry and has taken the first steps to creating an e-commerce road map, which will include a legal framework.
The potential is staggering: President Joko Widodo has repeatedly cited estimates that the digital economy could reach $130 billion by 2020. With such an ambitious goal in just five years, surely the government has much to do. Of course, overseas venture capital firms are turning their focus to Indonesia and that will surely help. Tokopedia, the giant online marketplace, created a milestone in Indonesia's e-commerce boom when it received $100 million in funding from SoftBank and Sequoia. We are now seeing funding announcements for other Indonesian hopefuls such as 8wood, a fashion e-commerce site, and HappyFresh, a grocery shopping app.
Yet amid all the hoopla, investment in Indonesia is nonetheless lagging far behind China and India. In November, The Wall Street Journal reported that Indonesia's digital economy had only drawn $62 million in investment for 2015 at that point, compared to $12.8 billion in China and $2.7 billion in India. These numbers brings us to the issue of policies, in which Indonesia is still lacking.
The same Wall Street Journal report noted Indonesia's tech investment numbers are low due to poor tax laws and painful, bureaucratic procedures to start a company. Adding to this is the fact that e-commerce is still on the state's "negative investment list," meaning foreign players can't directly participate in Indonesia's digital economy. This is obviously a huge barrier to the flow of foreign investment dollars into the country. The government is working to remove e-commerce from the negative investment list, but it remains to be seen how much resistance will surface.