IN THE JOURNAL | COVER STORY
Foreign policy in a maritime world
January-March 2016
By: Hasjim Djalal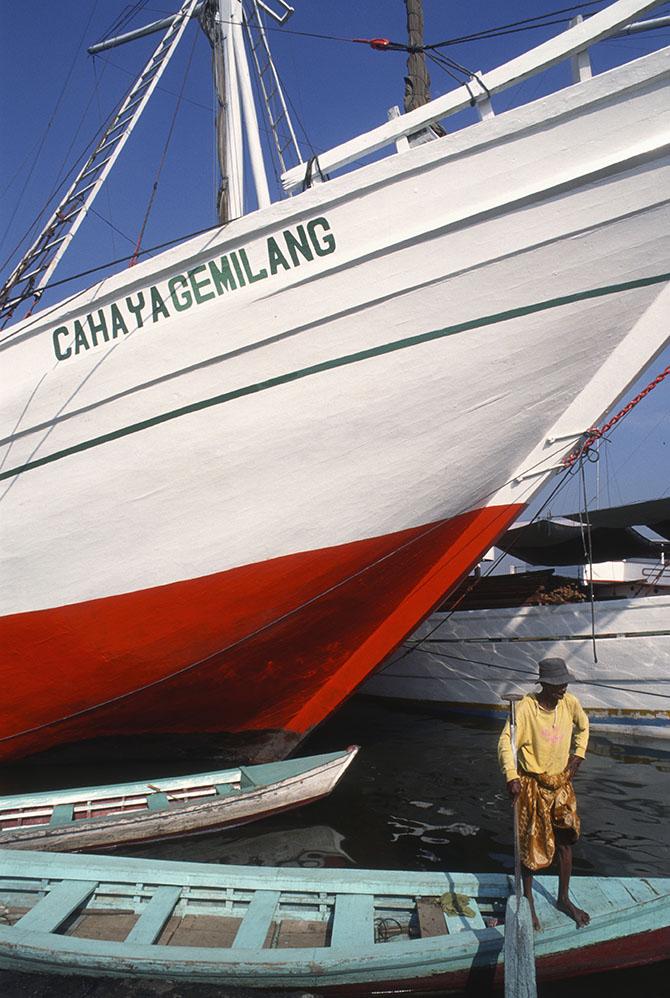 Indonesia, as an archipelagic country, has pursued constructive relations with the countries around it for many years. It should now define and develop its maritime policy toward the seas and oceans surrounding it. The maritime component of Indonesia's domestic and foreign policies should be given greater and closer attention to better safeguard national unity and development, as well as regional cohesiveness and cooperation.
Global context
While Indonesia's most vital interests lie within the three geostrategic concentric circles of its immediate foreign policy theater, this does not mean the rest of the world is not important to Indonesia. In fact, through the years, the scope of the geostrategic concentric circles has continued to expand as a result of globalization and technological advances in communication.
Moreover, Indonesia's interests are more than simply in geostrategic concentric circles. The circles could change depending on the perspective: economic, cultural or political. From an economic point of view, the development of fruitful relations with countries with which Indonesia maintains strong economic and trade relations is essential, particularly with major industrial and industrializing countries in North America, the West Pacific/Northeast Asia and Europe, which are the three main engines of global economic and trade development. While Indonesia's economic and trade relations with West Pacific countries have shown significant progress, economic and trade relations with Europe and North America continue to have great potential. Here lies the significance of Indonesia's initiatives and participation in the Asean Regional Forum and the Asia-Pacific Economic Cooperation summit, most recently held in the Philippines in November. South American countries, particularly Brazil, Argentina, Chile and Mexico, are seeing more economic development and paying attention to East Asia and Indonesia. Indonesia's foreign policy should also include developing more active and substantive relations with this region.