IN THE JOURNAL | COVER STORY
Foreign policy in a maritime world
January-March 2016
By: Hasjim Djalal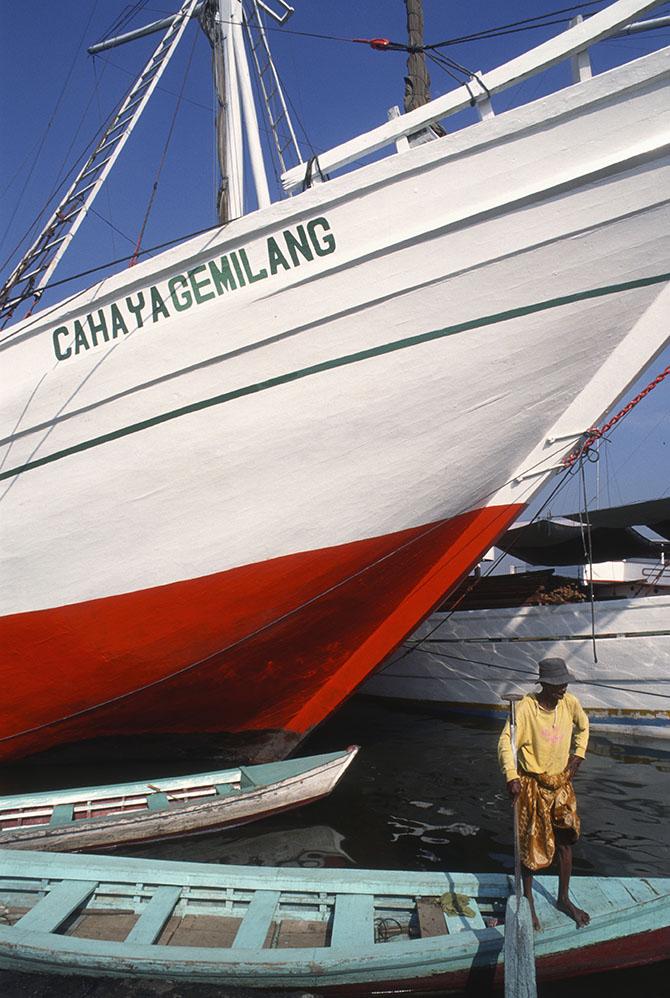 The administration of Joko Widodo has indicated that Indonesia will implement the so-called Trisakti policy, namely that Indonesia will be politically sovereign, self-sustained economically and have a cultural personality. These three basic tenets have nine programs, called Nawacita:
The state shall protect the nation as a whole and ensure the sense of safety for the whole nation through an independent and active foreign policy, reliable national security and building up national defense, based on national interests and strengthening Indonesia as a maritime nation.
To see that the government "is not absent," by managing a clean government, prioritizing public trust in institutional democracy and continuing to consolidate democracy through political reforms, general elections and representative institutions.
To develop Indonesia from the rear by strengthening its districts and villages within the framework of the Unitary State of Indonesia.
To reject a "weak state" by conducting reforms and adhering to the rule of law, which is free from corruption and trustworthy.
To promote quality of life for Indonesians by improving the quality of education and training, and promoting prosperity though government programs; promoting land reform and ownership, village housing and cheap and subsidized apartments; and social security by 2019.
To promote productivity and competitiveness in international markets so that the people of Indonesia can make progress and rise together with other Asian nations.
To realize an independent economy by activating domestic strategic sectors.
To carry out a revolution of national character by rearranging the national education curriculum to promote citizenship education, teaching the value of patriotism and love of country, and the spirit of national self-defense.
To strengthen the national motto of "Unity in Diversity" and strengthen society through diverse education programs and by creating space for dialogue among citizens.
With respect to foreign policy, Indonesian Foreign Minister Retno Marsudi has developed the Nawacita into six main points:
Promote Indonesia as a maritime nation, and take advantage of its strategic position between the Pacific and Indian Oceans.
Indonesian diplomacy will be "down to earth" and conducted steadfastly and honorably.
Emphasize the protection of Indonesian nationals abroad through three approaches: prevention, early detection and protection.
Indonesia will take steps to prepare for the Asean Economic Community.
Indonesia will help Pacific countries within the context of South-South cooperation.
Indonesia will participate in the Indian Ocean Rim Association, which as of late 2015 consisted of 20 member nations.
President Joko's vision is commonly known as the "maritime axis," and its five main pillars are developing a maritime culture in Indonesia; protecting and managing the country's maritime resources; building and developing maritime infrastructure and connectivity; developing maritime cooperation through diplomacy; and building up maritime defense and security. The prospects for this policy are positive, mainly because Indonesia's maritime zones are generally regarded as secure, which ensures maritime transportation and opens opportunities for the shipping sector.
Postscript
During Indonesia's War of Independence (1945-50), foreign policy efforts were aimed at obtaining recognition as an independent nation and a legitimate member of the global community through the United Nations. Some prominent Indonesian diplomats devoted their time and energy for this purpose including Muhammad Hatta, Sutan Sjahrir, H Agus Salim, LN Palar, Ali Sastroamidjojo and Adam Malik.