IN THE JOURNAL | INDONESIA 360
A fulcrum between two oceans
January-March 2016
By: Jamil Maidan Flores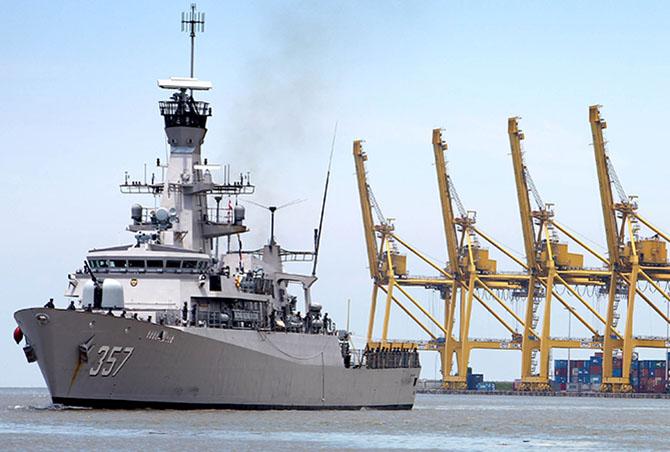 In just one year the maritime fulcrum envisioned by Indonesian President Joko Widodo when he took office in late 2014 came a long way. Last October, during Joko's official visit to the United States, the relationship between the two countries rose to the level of a comprehensive strategic partnership, where before it was only comprehensive. According to the joint statement issued by President Barack Obama and Joko at the White House, the two leaders were "committed to forge a strategic partnership between our countries, to expand cooperation on shared strategic interests."
The difference between a merely comprehensive partnership and a strategic partnership is not all that clear. But the use of the term "strategic" implies a depth, reach and importance that are not found in a merely "comprehensive" partnership.
So now Indonesia has a "comprehensive strategic partnership" with the United States as well as China. That translates into plenty of support for Joko's vision of Indonesia as a global maritime fulcrum, a vision that he has articulated with unprecedented frequency and emphasis. He proclaimed it no less than six times in 2014 alone. First, in his election campaign manifesto in May 2014, he vowed to strengthen Indonesia's maritime security, expand regional diplomacy to embrace the entire Indo-Pacific region and transform the Indonesian Navy into a respected maritime power. In June 2014, he pledged to transform Indonesia into a global maritime fulcrum.
To read the complete article, please subscribe.
THIS IS A PREMIUM ARTICLE
You must be logged in as a Strategic Review subscriber to continue reading. If you are not yet a subscriber, please subscribe to activate your online account to get full online access.
LOG IN
BUY A PDF
Buy a premium PDF version of this article

SUBSCRIBE
Subscribe and get premium access to Strategic Review's content