IN THE JOURNAL | COVER STORY
Foreign policy in a maritime world
January-March 2016
By: Hasjim Djalal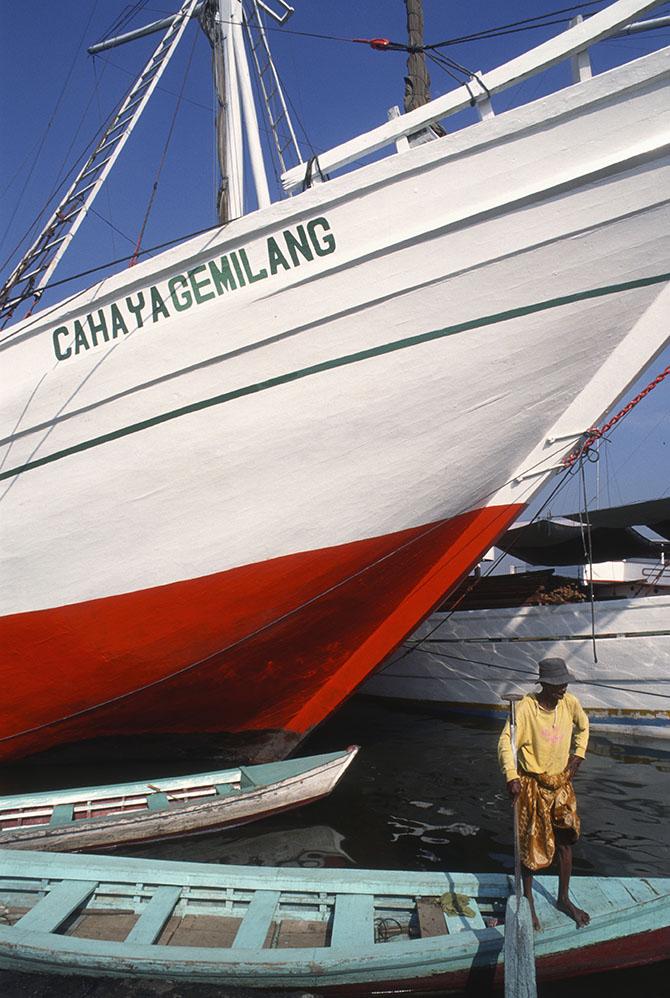 The next stage of Indonesian diplomacy was to galvanize the struggle against imperialism and colonialism worldwide. Indonesia was thus instrumental in organizing the Asian-African Conference in Bandung, West Java Province, in April 1955, in cooperation with China, India, Sri Lanka, Egypt and other African countries. At the same time, Indonesia was busy facing domestic political problems and struggling to maintain its national unity and territorial integrity. It was in this context that the Juanda Declaration was announced on December 13, 1957, stating that Indonesia was an archipelagic state and the waters around its many islands was continuous Indonesian territory. Indonesia continued to work hard to gain legal international recognition as an archipelagic state.
After most countries in Africa gained independence, especially after 1958, and with the intensification of the Cold War between the capitalist "West" and communist "East," Indonesia's foreign policy focused on remaining independent of these two blocs, and as such was instrumental in forging the Nonaligned Movement.
Toward the end of the 1960s, with the enactment of the Law on Foreign Investment in 1967, Indonesia began to concentrate on economic development. Foreign policy shifted focus toward economic factors. The Indonesian economy gained momentum and by the end of 1970s was recognized as a new "young tiger" economy, ready to roar in Asia and globally. Indonesia also played an active role in creating the Group of 77 developing countries, which works to create a more balanced global economic system. Yet the Asian financial crisis of 1997-98 triggered significant changes to Indonesia's political system. President Soeharto's New Order regime, which had ruled since 1967, collapsed and the reform era began, with an emphasis on democracy, human rights and separation of powers.
Today, Indonesia will face new challenges and opportunities in foreign policy – domestically, regionally and internationally. It is therefore important that Indonesia, particularly its Ministry of Foreign Affairs, is prepared and ready. It must be able to accurately anticipate future events and developments, so it can devise the most appropriate policies to deal with them. It will be necessary to improve human resources, the ministry's recruitment system and its career development planning, as well as its facilities, management and institutional mechanisms. Articulating foreign policy slogans of "dynamic equilibrium" or "one million friends and zero enemies" or "down to earth" is one thing, but having a maritime outlook requires that Indonesia be prepared to address territorial disputes in the South China Sea and the lack of trust among regional actors.
Hasjim Djalal is a retired Indonesian diplomat and expert on the United Nations Convention on the Law of the Sea.