WEB EXCLUSIVES | COMMENTARIES
Winner or loser? Indonesia and the ASEAN Economic Community
01 May 2013
By: Eva Kusuma Sundari
In 2003, under the Bali Concord II, ASEAN agreed to create the ASEAN Economic Community (AEC) by 2015. The AEC will establish ASEAN as a single market and production base that, in theory, will make the regional grouping more dynamic and competitive, leading to greater economic development.
The planned ASEAN single market and production base will comprise five principle elements: the free flow of goods, services, investment, capital and skilled labor. In theory, a single market has many benefits. Proponents believe that with the free flow of all factors of production between member countries, the allocation of all the factors of production will be more efficient, and thus lead to increased productivity.
Given that ASEAN member nations vary widely in their economic and sociopolitical development, however, applying a single market naturally has raised doubts among some. For Indonesia in particular, which is ASEAN's largest country and boasts its biggest economy, will the AEC's single market work for us?
The AEC spirit is deeply rooted in economic liberalization. However, as many have argued, economic liberalization has not always translated into equitable and balanced development and an improvement in people's welfare. For Indonesia, there are at least three problems arising from the creation of a single market. The first concerns industrial relations policies, which also relate to manpower policies. Both of them are weak.
Indonesia, like most other ASEAN members, has an abundance of unskilled labor that flows across the region seeking jobs, mostly illegally and without protections afforded by law. Unless Indonesia and ASEAN have clear and strong manpower policies regarding migrant workers, those seeking to work abroad are unlikely to benefit from an economic community and will remain vulnerable to exploitation.
The second issue is Indonesia's weak trade and investment-related policies. ASEAN's economic regionalism is not a single and closed system, but more like the mix of a tropical fruit salad. Most ASEAN members have their own unilateral economic liberalization agreements to comply with world Trade Organization membership requirements, and as part of their own economic development strategy.
Overall, ASEAN trade agreements are enmeshed with the various unilateral, bilateral, regional and intraregional agreements. Unless Indonesia has a solid and clear trade and investment policy that protects local initiatives and workers, regional trade agreements could actually be counterproductive to the country's economic development.
The third problem is the imbalanced economic development and competitiveness among ASEAN members, which may result in some countries dominating others. This imbalance of economic power will lead to disputes, especially among countries that share land and sea borders, such as Indonesia, which can be counterproductive to AEC goals.
Then there is the issue of human rights, which could underpin all aspects of the economic community scheme. Human rights encompass the principles of justice, equality and non-discrimination, so it is directly and indirectly pertinent to the AEC, which aims to seek economic advancement. The influx of foreign labor talent will create synergy among local talent, but could unwittingly lead to human rights violations.
Indonesia in particular would be vulnerable to increasing flexibility in the hiring of foreign workers, which could create a phenomenon of short-term hiring called "casualization," which occurs whenever workers are employed in a casual, temporary or otherwise non-permanent or non-full-time capacity. "In recent years, casualization has become an increasingly visible problem, and affected workers are often subject to lower pay, barred from the right to join a union and denied medical and other benefits," argues Sarah Farr of the International Labor Rights Forum.
The irregularization of work in Indonesia is a threat to the social welfare of local workers, and thus would be a violation of their human rights. Economic advancement depends heavily on human resources, and it is imperative that people have equal access to education, health care, capacity building and training. Otherwise, a country may be deprived of a pool of thinkers and entrepreneurs.
Human rights must be at the heart of AEC's spirit, yet Indonesia, the region's leading democracy, seems to struggle to enforce human rights policies internally. So, as ASEAN moves toward a rendezvous with its economic community in 2015, will Indonesia be a winner or loser? Economic liberalization within ASEAN through the AEC is a worthy objective. However, the fear of losing seems to overshadow the overall benefits.
The Indonesian people, in particular local and migrant workers, will face a tremendous challenge that may be unachievable if they are not protected by the Indonesian government and acknowledged through ASEAN regulations and policies. The Indonesian government also should make efforts within the AEC to reduce the disparity of wealth among ASEAN members, and fight for a more just way in implementing the economic community's objectives by placing a special emphasis on human rights.
Eva Kusuma Sundari is a member of Indonesia's House of Representatives from the Indonesian Democratic Party of Struggle (PDIP).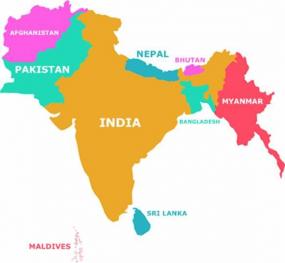 17 October 2016
The economic and strategic imperatives for strengthening the India-Bangladesh-Myanmar partnership
by Manish Vaid and Tridivesh Singh Maini | 9 February 2012 | Comments (0)
17 October 2016
As the US focuses on Asia, calls for greater European cooperation
by Debalina Ghoshal | 9 February 2012 | Comments (0)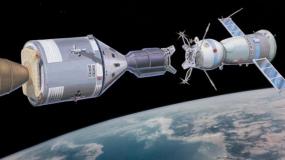 07 October 2016
As more countries develop space programs, those on top will have to compete for their assistance
by Stratfor | 9 February 2012 | Comments (0)
MORE