IN THE JOURNAL | GLOBAL PERSPECTIVES
Spying, refugees and executions: Inside the Indonesian and Australian media
January-March 2016
By: Ross Tapsell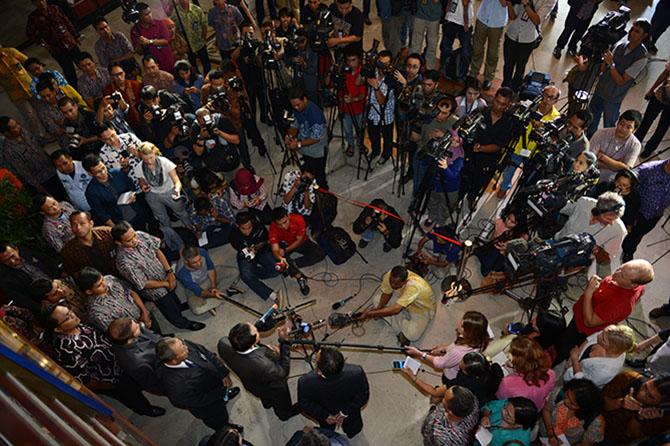 Australia has often typecast its nearest northern neighbor, Indonesia, and general perceptions of it remain rudimentary. The emphasis is placed on Indonesia as a predominantly Muslim country with a large population, with little cultural similarities to white Australia. As such, Indonesia has always been seen as a major threat by sections of Australian society.
A 2013 Department of Foreign Affairs and Trade report concluded that knowledge about Indonesia in Australia is "poor and perceptions are very mixed." It showed that 53 percent of Australians did not recognize Indonesia as a democracy and around one-half of those surveyed felt Indonesia was "a threat to national security." This despite consistent claims from both the Australian and Indonesian governments that bilateral relations have never been friendlier. This disjuncture between what the politicians say about their close personal friendship and the general attitudes of the Australian population about Indonesia is nothing new. In 1974, then Australian Prime Minister Gough Whitlam was invited to accompany Indonesian President Soeharto to his hometown in Central Java. Whitlam saw this as a personal gesture of friendship and a pivotal moment in Australia-Indonesia relations. Yet Australians began to single out Indonesia as a "threat" during the mid-1970s when Indonesia's military invaded East Timor. During the 1980s, both Labor and Coalition governments in Australia found it beneficial to work closely with Indonesia, and a 1987 Defense White Paper specifically emphasized the importance of maintaining and improving bilateral relations.
Still, during this time, surveys showed that Australians regarded Indonesia as the country most likely to threaten national security. During the early 1990s, Prime Minister Paul Keating established a close friendship with Soeharto, and the countries' respective foreign ministers, Ali Alatas and Gareth Evans, had a very close personal friendship. Yet suspicions lingered in the public mind in both Australia and Indonesia. A 1993 survey revealed that 57 percent of Australians believed Indonesia could threaten Australia's security within the next 10 to 15 years. In 2004, democratically elected Indonesian President Susilo Bambang Yudhoyono and Australian Prime Minister John Howard claimed to have developed a close personal relationship. But in that same year, opinion polls showed a steadily increasing proportion of Australians who nominated Indonesia as their country's principal long-term security threat.
A 2006 poll placed Indonesia fourth, behind only the so-called Axis of Evil – North Korea, Iran and Iraq – as a country Australians felt was the greatest threat to their national security. More respondents agreed with the statement, "Australia is right to worry about Indonesia as a military threat," than "Indonesia is an emerging democracy." Prime Minister Kevin Rudd and Yudhoyono took the rhetoric up a notch, with the former saying, "We're not only neighbors, not only friends, we're strategic partners." The current state of Australia-Indonesia relations was further expressed by Canberra's adoption of the slogan "A new partnership in a new era." Yet Australians' impressions of Indonesia continued to be one of authoritarian rule, corruption and as a military threat.
Conversely, Indonesia does not conduct surveys of its citizens' views of Australia or Australians. The Indonesian media rarely covers issues and events within Australian politics and society, and the Indonesian government has little by way of overt statements regarding Australia unless it is speaking to an Australian audience. As Ken Ward of the Lowy Institute noted in a paper published last year, at a popular level it is Indonesia's northern neighbor Malaysia that arouses the most hate, in particular around the ownership of various cultural assets. As we shall see in this essay, when the Indonesian media reports about its neighbors, it can often be framed around "sovereignty" or "foreign intervention." Malaysia cops much of this abuse, but Australia has not been left out of these frames.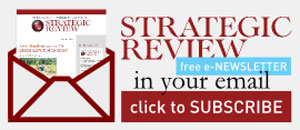 STAY CONNECTED TO SR INDONESIA