WEB EXCLUSIVES | COMMENTARIES
Boosting trilateral trade
The economic and strategic imperatives for strengthening the India-Bangladesh-Myanmar partnership
17 October 2016
By: Manish Vaid and Tridivesh Singh Maini
The recent BRICS (Brazil, Russia, India, China and South Africa) Summit in Goa and the interaction with the Bay of Bengal Initiative for Multi-Sectoral Technical and Economic Cooperation (BIMSTEC) leaders (October 15-October 16) comes at an important time.
Tensions between New Delhi and Islamabad have risen in the aftermath of the Uri terror attack in which 19 Indian soldiers were killed. The South Asian Association for Regional Cooperation (SAARC) Summit to be held in Islamabad in November 2016 has been postponed because a number of other countries, including Afghanistan, Bangladesh and Bhutan, decided to not attend. India also retaliated with surgical strikes on terror camps on September 29.
Large sections of India's strategic community have begun to argue that New Delhi should seek to change its approach towards regional integration. One, it should think of a SAARC- Pakistan arrangement; and two, it should look eastwards.
It would be pertinent to mention, that the Prime Ministers of Bhutan, Bangladesh, Nepal, Sri Lanka and Thailand and the State Counselor of Myanmar attended the BRICS-BIMSTEC for the BIMSTEC leaders interaction on October 16. Importantly, this event was earlier only supposed to be a BRICS-BIMSTEC outreach summit, but there was also be a standalone chaired by India. India was said to be likely pushing for an anti-terror resolution and to take the lead in regional cooperation minus Pakistan.
What is especially important is that Myanmar State Counselor and Foreign Minister Aung Saan Suu Kyi and Bangladesh Prime Minister Sheikh Hasina have shown a desire to strengthen economic and strategic ties with New Delhi. Both Bangladesh and Myanmar are important for India's strategic and economic goals. While Bangladesh has backed India's stand on terror, and has stood by New Delhi on the one hand, and on the other it has sought to enhance connectivity with India by being part of the Bangladesh, Bhutan, India, Nepal (BBIN) Corridor and also pushing through rail, land and maritime connectivity.
During the visit of Indian Prime Minister Narendra Modi to Bangladesh in June 2015, bus services were inaugurated. A maritime agreement was also signed to give India access to Bangladesh ports (Chittagong and Mongla). In July 2016, a second integrated check post (Petrapole, West Bengal) which would give a fillip to bilateral trade was inaugurated by videoconference.
Bangladesh has been successful in drawing foreign investment from a number of countries, including Japan. A deep-sea port and power projects at Matarbari are also being funded by the Japan International Cooperation Agency (JICA). And recently the Asian Development Bank raised its lending to Bangladesh.
Myanmar is crucial for India's Act East Policy since it is a land gateway. New Delhi realizes this and has sought to expedite projects such as the India-Myanmar-Thailand highway, and this issue was high on the agenda during the visit of Myanmar President U Htin Kyaw's visit to New Delhi in August 2016. Once this highway is complete it can be extended to Laos and Cambodia.
The three countries work jointly in BIMSTEC, and are also part of the Indo-Pacific Economic Corridor, which has been proposed by the US to connect South Asia with South East Asia through Myanmar. Apart from connectivity projects, there are a number of other binding factors. While both Bangladesh and Myanmar have strong ties with China, they do not want to rely solely on China and are looking for other investors. India slowly but surely is trying to increase its presence in both countries.
Importance of India's North East
India's North East is important not just in the context of strengthening this trilateral axis in the context of connectivity, but can also be utilized for strengthening energy cooperation with both Bangladesh and Myanmar. India has an excess refinery capacity and is a net exporter of petroleum products. In this context, the creation of an energy corridor in the North East for effective utilization of petroleum products such as petroleum, oil and lubricants (POL) can be produced and exported to countries like Myanmar and Bangladesh.
This will help these countries not only meet their petroleum product needs but also help them in moving towards cleaner fuels such as LPG. This can be done by the laying of crude oil, POL and natural gas pipelines, as well as increasing its existing capacity. This would be in addition to the import of natural gas from Myanmar using Myanmar-Silchar (Via Sitwe, Aizawl), provided the gas pipeline network in the region is developed and linked to the national gas grid.
There is also immense potential for setting up of the refinery in the North East to export petroleum products subject to pricing considerations, to neighboring countries such as Nepal, Bhutan, Bangladesh and Myanmar, which can be a profitable proposition.
All three countries should also seek to cooperate closely in the fight against terrorism. New Delhi, Dhaka and Napidaw have had to contend with a number of security threats and one of the crucial components of the trilateral arrangement could be a security arrangement between all three states.
A robust trilateral arrangement would be supported by countries like Japan and the US for regional stability and economic progress. For it to strengthen, there are a number of issues which need to be addressed.
First, India needs to improve connectivity with Myanmar, as it has done with Bangladesh through land, railways and maritime. Second, the level of infrastructural development in the North East needs to be accelerated. Three, Myanmar needs to resolve the Rohingya issue, as one of the sour points of the relationship has been the migration of Rohingyas to Bangladesh. Four, all three countries should seek assistance from willing countries like Japan and also expand this partnership to include countries such as Thailand. The partnership should not just be "symbolic" but should deliver something on the ground.
A strong trilateral arrangement between the three countries will facilitate India's Act East Policy, and also give a boost to the Myanmar and Bangladesh economies which possess immense potential. An effective agreement between all countries, above all, will send a strong message because they believe in democracy, pluralism and are focused on economic growth.
Manish Vaid is a junior fellow at the Observer Research Foundation, Delhi, and Tridivesh Singh Maini is a New Delhi based policy analyst associated with the Jindal School of International Affairs.
24 April 2017
Yenny Wahid remains positive after the polarizing Jakarta gubernatorial election
by Duncan Graham | 9 February 2012 | Comments (0)
24 April 2017
Missile test casts shadow over US-China summit
by Debalina Ghoshal | 9 February 2012 | Comments (0)
12 April 2017
Education the key for closer Indonesia Australia ties
by Duncan Graham | 9 February 2012 | Comments (0)
MORE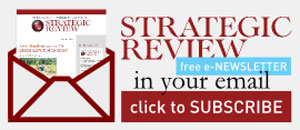 STAY CONNECTED TO SR INDONESIA