IN THE JOURNAL | COVER STORY
Indonesia - connecting to the region and beyond
October-December 2013
By: Gita Wirjawan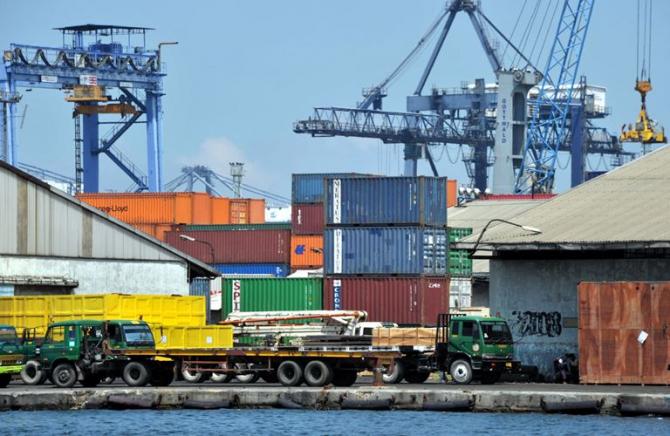 In the coming days and weeks, Indonesia will host two pivotal international events with significant implications for world trade: the 21st Asia-Pacific Economic Cooperation (APEC) forum Leaders Meeting beginning October 7, and the Ninth World Trade Organization (WTO) Ministerial Conference beginning December 3. As world leaders and trade ministers converge on Bali, the site of both events, many are asking what these gatherings mean for Indonesia. How can Indonesia use its influence as host of both the APEC summit and the WTO conference to benefit itself and the region? How should Indonesia navigate the increasingly complex labyrinth of regional and global forums — APEC, the East Asia Summit (EAS), the G20, the WTO — not to mention negotiations for regional free trade agreements such as the Regional Comprehensive Economic Partnership (RCEP) and Trans-Pacific Partnership (TPP)?
Answering these questions requires an appreciation of Indonesia's growing economic influence, as well as an understanding of the changing nature of international commerce. Indonesia's selection as host of these two meetings reflects not only its size and economic strength, but also its growing importance as a regional leader. Indonesia is now the world's 15th-largest economy, growing rapidly at more than 6 percent per year. It is the fourth-most populous country, behind only China, India and the United States. Indonesia's vast wealth of resources and human capital confers natural advantages in the global economy. Yet Indonesia also faces significant challenges. One of them is to engage with international and regional fora to propel economic development that is both socially inclusive and environmentally sustainable.
Some reflections: Asia
During the past 30 years, trade has become increasingly important within the world economy, outstripping growth in global output. Developing countries are responsible for most of this growth. In 1980, developing countries accounted for only 34 percent of global exports. Today, that figure is 47 percent. Moreover, developing countries are increasingly trading with each other. The so-called South-South trade rose from just 8 percent of the global total in 1990 to 24 percent in 2011, and continues to climb.
Asia is at the forefront of these trends. In 2011, Asia was responsible for more than 30 percent of world trade, up from 13 percent in 1960. Around 80 percent of trade among developing nations involves Asian countries. And not only is Asia a producer, it is an increasingly hungry consumer. During the next decade, Asia will become the world's fastest-growing consumer market, driven by a growing middle class that will push up demand for more sophisticated goods and services.