IN THE JOURNAL | COVER STORY
Understanding the flaws in Indonesia's electoral democracy
January-March 2014
By: Ramlan Surbakti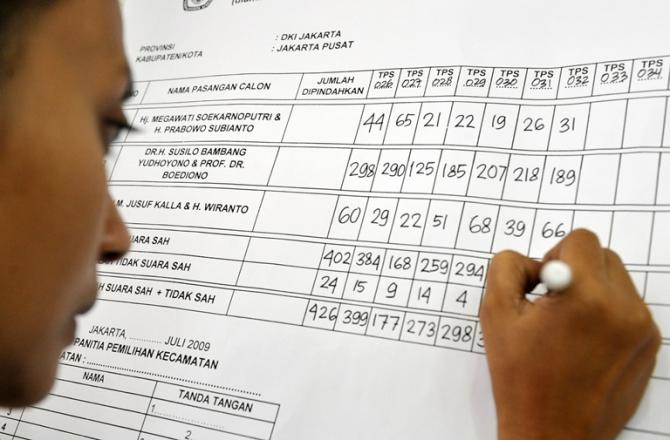 Non-concurrent elections
The timing of elections also affects the quality of a democratic system. Based on amendments one through four of the 1945 Constitution, Indonesia has been holding three elections separately. Legislative elec­tions (House of Representatives, Regional Representatives Council, and provincial and local lawmaking bodies) are held in the first week of April, once every five years. Meanwhile, the presidential election is held in the first week of July, once every five years and three months after legislative elections. Elections for regional leaders in­cluding governor and district chief are held throughout the year.
The election schedule brings results that not only run contrary to the policy to re­duce the number of political parties in the House, but also with the presidential system of government as stipulated in the 1945 Constitution and with the purpose to create political parties that are accountable to their constituents. Holding legislative elections three months before the presidential election not only enables large numbers of political parties to win seats in the House, but also promotes a legislature with characteristics similar to a parliamentary system rather than a presidential system.
Non-concurrent elections for the presi­dent and members of the House create less effective presidential governance. In addition, non-concurrent elections means voters only have an opportunity once every five years to evaluate and appraise the performance of political parties and governments.
Deficits in a democratic political system