IN THE JOURNAL | INDONESIA 360
Realizing Indonesia's 'Impian 2085'
July-September 2016
By: Ian Buchanan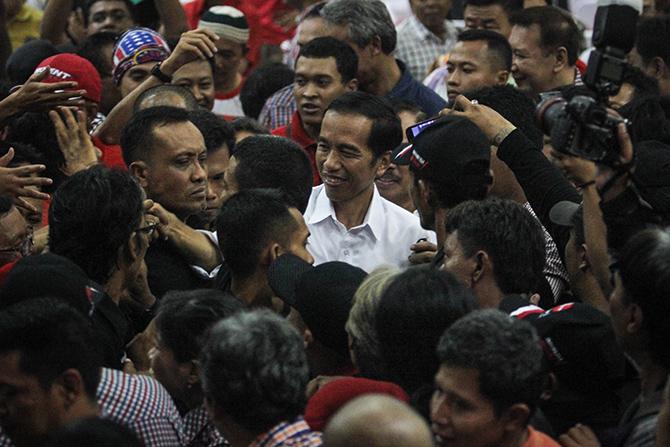 Aligning domestic policies with external realities
The objective of this section is to draw lessons for Indonesia. These lessons include not just policy and institutional responses to the Asian crisis, but also how they designed their national transformation processes in ways consistent with their national political and institutional capabilities. This approach is not designed to offer any easy solutions to Indonesia's complex challenges, but to suggest lessons for Indonesia's leadership today as it pursues President Joko's Impian 2085 in the more challenging Wave 3 environment.
To assist Indonesia in selecting its own unique process, I begin with a "map" of five distinct models selected from those with which I have been personally involved. Four are from Asean, including one from Indonesia on state-owned enterprise reform, and the fifth is from South Korea.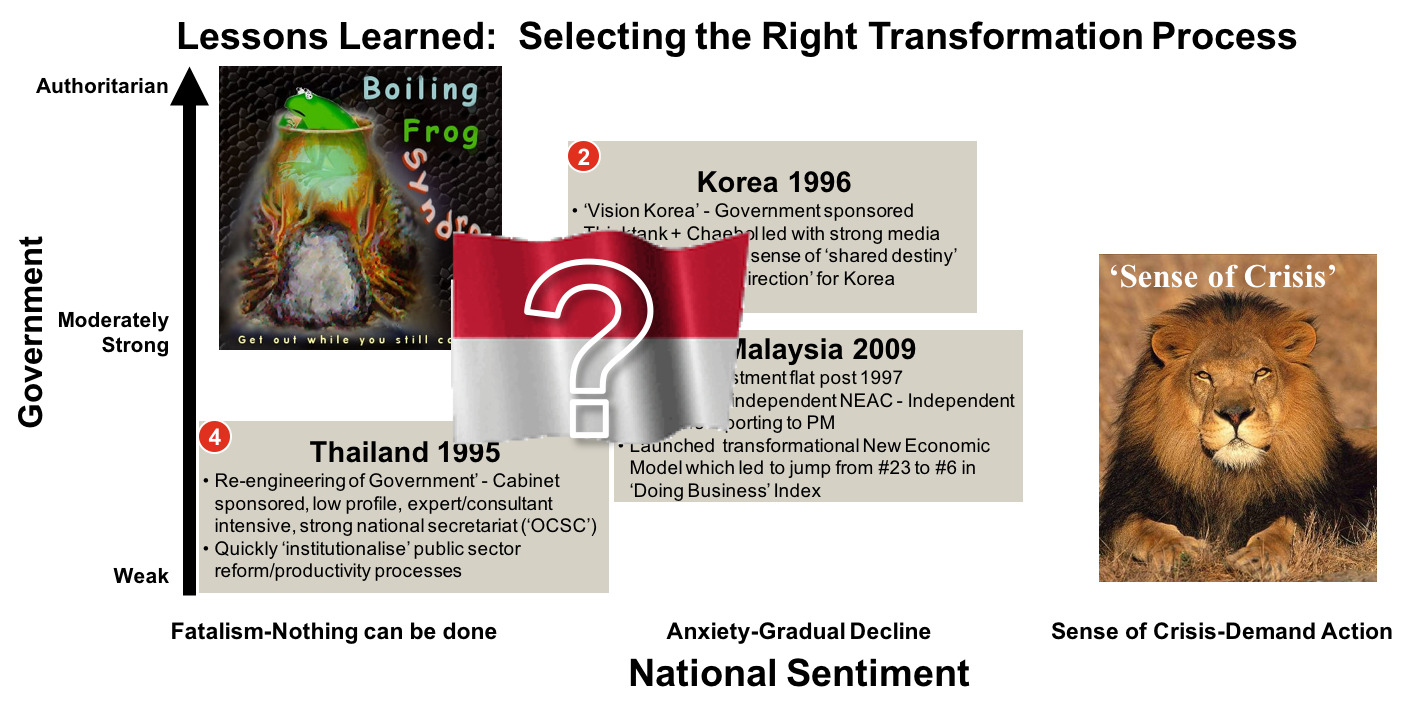 The framework structure reflects the need to design a process that considers the "strength" of the government and the "national sentiment," or the degree to which the voting public perceives there is a strategic or economic threat that requires urgent national action, and thus confers full authority to its leadership to take rapid and sometimes painful action.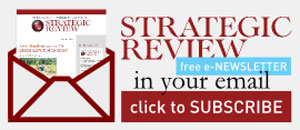 STAY CONNECTED TO SR INDONESIA