WEB EXCLUSIVES | COMMENTARIES
North Korea flexing its muscles
Missile test casts shadow over US-China summit
24 April 2017
By: Debalina Ghoshal
The Sino-US Summit on April 6 was held to discuss ways to strengthen relations between the United States and China in the coming years. It was no coincidence that, ahead of the summit, North Korea test fired a KN-15 medium range ballistic missile (MRBM), and many experts raised concerns that the missile had an extended range and was, in fact, an intermediate range ballistic missile (IRBM).
Since then, North Korea has also test fired a KN-17 Scud category missile system. Though the launch failed, the test has also drawn international criticism and the US is working on ways to counter this threat.
North Korea has conducted several ballistic missile and nuclear missile tests, despite United Nations Security Council (UNSC) resolutions prohibiting it from doing so. It has also worked on a submarine launched ballistic missile (SLBM) to strengthen its sea-based deterrence.
Time and again, North Korea has sought a peace treaty with the US as, post the Korean War, only an armistice exists. China is also North Korea's only trading ally, and hence Pyongyang likely did not view the April 6 summit in a positive light, as the nuclear issue and its ballistic missile development, including sea-launched ballistic missiles, was bound to be a topic of debate. Not least because the US Secretary of State, Rex Tillerson, has already made clear that he expects China to take action on North Korea's nuclear impasse.
Coercive diplomacy
For years, North Korea has used its firepower as a tool for coercive diplomacy and to express its angst. This month's missile testing was no different. Reports claim that the missile was launched from a mobile launcher, further raising concerns for the US as mobile missile systems are difficult to track and destroy.
On the other hand, China has been criticized by the US for not punishing North Korea as strictly as it should have for its nuclear and ballistic missile tests. Beijing views the nuclear crisis as an issue between the US and North Korea, and therefore feels that it needs to be resolved between the two states. Beijing has also clarified that it has far less influence over North Korea than the rest of the world thinks it has.
In a recent interview, US President Donald Trump made it clear that "if China is not going to solve the North Korea issue, we will".
This warning to China is also being proved by US actions. Following a North Korea ballistic missile test earlier this year, the US deployed the Terminal High Altitude Area Defense (THAAD) system, despite Chinese opposition. A US strike group, led by an aircraft carrier, also progressed toward the Korean Peninsula. The US also slapped sanctions on 11 North Korean companies, and the KN-15 test took place one week after this.
Recent reports also reveal that the US is reviewing its nuclear posture as the North Korean nuclear threat continues to loom.
Summit progress
Although China has not provided any new mechanism to resolve the crisis, there was a positive development with the US when Beijing agreed to increase its cooperation in curbing Pyongyang's nuclear and missile development program. More recently, China also announced that it was banning coal imports from North Korea following the ballistic missile test.
In February, China urged the earliest possible resumption of the Six Party Talks (multilateral negotiations between China, Japan, South Korea, Russia and the US on one side and North Korea on the other, to discuss its nuclear program) if the crisis is to reach resolution. But back in 2016, Pyongyang dismissed the idea of restarting the talks, despite Beijing urging it to do so.
Conclusion
Sanctions have not curbed North Korea's nuclear and missile tests. It is widely accepted that Pyongyang resorts to missile testing to express its discontent over just about any issue. While China plays a crucial role in solving the crisis, the US must also aim to bilaterally find resolution. Therefore, a trilateral or quadrilateral meeting between the US, North and South Korea and Japan should be carried out to resolve the crisis. Only then can the Six Party Talks resume successfully.
Debalina Ghoshal is a Research Fellow at the Centre for Human Security Studies, Hyderabad.
24 April 2017
Yenny Wahid remains positive after the polarizing Jakarta gubernatorial election
by Duncan Graham | 9 February 2012 | Comments (0)
12 April 2017
Education the key for closer Indonesia Australia ties
by Duncan Graham | 9 February 2012 | Comments (0)
12 April 2017
Lessons for India's Act East policy
by Tridivesh Singh Maini | 9 February 2012 | Comments (0)
MORE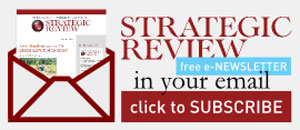 STAY CONNECTED TO SR INDONESIA