WEB EXCLUSIVES | COMMENTARIES
Najib's India visit strengthens ties
Lessons for India's Act East policy
12 April 2017
By: Tridivesh Singh Maini
The recent visit to India of Malaysia's Prime Minister, Najib Razak, was important because it comes at a time when the two countries are celebrating the 60th anniversary of their diplomatic relations.
A day before the trip, Najib's third to India, he tweeted: "l'll be travelling to India for a 5-day visit. A country that's been our friend since 1957. Looking forward to meeting PM @narendramodi again."
Najib landed in Chennai on March 30, and arrived in New Delhi the following day. Delegation level talks were held with India's Prime Minister, Narendra Modi, on April 1.
Along with Singapore, Malaysia has been one of India's key partners in the Association of Southeast Asian Nations (Asean), with the Indian diaspora being one of the binding factors. The joint statement on the 60th Anniversary of diplomatic relations between the two, released after the meeting between the two leaders, acknowledged this point.
"The presence of a very large Indian-origin community in Malaysia and their significant participation in the Pravasi Bharatiya Divas [bi-annual celebrations marking the contribution of the overseas Indian community to the development of India] serve to bring the two countries even closer."
India's trade with Malaysia is estimated at US$12.8 billion, with the two countries hoping to increase it US$15 billion. Malaysian investment in India is estimated at US$7 billion, while Indian investment in Malaysia is estimated at US$2.5 billion.
During a visit by then Prime Minister Dr Manmohan Singh, the two countries upgraded their relations to a strategic relationship, with a joint statement, dated October 27, 2010, also pointing to the need for joining hands in the fight against terror, especially in the context of information sharing and the formation of a joint working group on counter terrorism.
Relations between the two countries are not restricted to New Delhi and Kuala Lumpur. The Joint Statement on the 60th anniversary celebrations took note of this.
"Welcoming the growing interaction and exchanges between the States of India and Malaysia, especially in the areas of investment and projects, (we) agreed to promote greater linkages between the States of the two countries."
State governments like Telangana and Andhra Pradesh have been reaching out to Malaysia for investment in infrastructure. The Chief Minister of Andhra Pradesh, Nara Chandrababu Naidu, has visited Malaysia, while a number of Malaysian delegations have visited the state to explore possible investment in Amaravati, its new capital. Naidu also met with Najib on the sidelines of the World Economic Forum in June 2015.
Significantly, one of the memorandums of understanding (MoU) signed during Najib's recent visit was between the Andhra Pradesh Economic Development Board and the Malaysian Industry-Government Group for High Technology (Might Technology Nurturing – MTN) for the development of a technology park. MTN is an independent, industry-driven, and non-profit organization that drives the advancement of high technology competency and capacity in Malaysia.
The Chief Minister of the Telangana state, K Chandrasekhar Rao, also visited Malaysia in August 2014, while a delegation from Penang Province, led by the Deputy Chief Minister P Ramasamy, visited Telangana in August 2016. Telangana sought assistance from Penang in the manufacturing sector and for skills development.
Looking at the delegation level talks, a gamut of issues, both strategic and economic, were discussed. Seven MoUs were signed, including an air services agreement, one on cooperation in the development of a proposed 2.5 megaton per annum urea and ammonia manufacturing plant in Malaysia, mutual recognition of educational qualifications in each other's countries, and one between the Malaysian Palm Oil Board (MPOB) and the Institute of Chemical Technology (ICT), India for collaboration in technology development in the field of palm oil.
On April 3, Najib addressed the India-Malaysia Business Forum Event. While pitching for the Regional Comprehensive Economic Partnership (RCEP), he also urged Indian companies to invest in Malaysia. Indian and Malaysian companies then signed preliminary pacts worth US$36 billion in the presence of Najib and Indian commerce minister Nirmala Sitharaman.
Looking beyond the agreements signed, there were a number of interesting aspects to Najib's visit.
Firstly, yet again the role of states in foreign policy came to the fore, with Najib choosing to land first in Chennai. Tamil Nadu is important because Tamils are a substantial ethnic group in Malaysia.
"Over 7 percent of our population are of Indian origin," said Najib. "Indian Malaysians play a key role in building Malaysia."
Tamils make up the majority of Indian Malaysians, and during his Chennai visit, Najib met with the famous Tamil film star Rajnikanth, whose film Kabali was shot in Malaysia.
He also visited Rajasthan, and while there he lauded the pro-reform initiatives taken by the government, led by Rajasthan Chief Minister Vasundhara Raje Scindia, who in turn sought greater investment in infrastructure and assistance in the health sector. Malaysian companies are engaged in road and other infrastructure projects estimated to be worth over US$1 billion.
It would be pertinent to mention that Rajasthan has already strengthened ties with Singapore, and is not just seeking financial assistance, but also cooperation in areas like skills development. During Singapore Prime Minister Lee Hsien Loong's India visit in October 2016, a Center for Excellence for Tourism (CETT) at Udaipur, Rajasthan was inaugurated. The curriculum for the center was prepared by Singapore's Institute of Technical Education Services.
Secondly, both Najib and Modi spoke of the need to counter terrorism. This is significant, as India has been reaching out to a number of countries, including allies of Pakistan. A number of Gulf Cooperation Council (GCG) nations, such as the United Arab Emirates and Saudi Arabia, have begun to take note of terrorism emanating from Pakistani soil. Joint statements during Modi's visits to these countries spoke about delinking religion from terrorism. Support from Malaysia for India's fight against terror is another positive step.
"Your own leadership in countering radicalization and terrorism is an inspiration for the entire region," said Modi of Malaysia.
The joint statement categorically stated:
"The fight against terrorism should not only seek to disrupt and eliminate terrorists, terror organizations and networks, but should also identify, hold accountable and take strong measures against States, which encourage, support and finance terrorism, provide sanctuary to terrorists and terror groups, and falsely extol their virtues."
Finally, on the South China Sea issue, there was an indirect reference when both countries referred to the need for "….respecting freedom of navigation and over flight, and unimpeded lawful commerce, based on the principles of international law, as reflected notably in the United Nations Convention on the Law of the Sea (UNCLOS) 1982."
Lessons from the visit
There are a number of important lessons learned from Najib's visit for India's Act East Policy. First, there are numerous stakeholders who should be encouraged to bolster the policy in an effective manner. State governments should be used effectively for utilizing the diaspora, but also those which are seeking foreign direct investment.
Second, Act East should not be thought of merely in terms of connectivity through the north east. This is an important dimension, but southern India is also making efforts, with states like Telangana and Andhra Pradesh showing the way. Similarly, in the north, Rajasthan is reaching out to Singapore and Malaysia. States in eastern India like Bihar, Orissa and West Bengal should follow suit and try to benefit from closer ties with East and South Asia.
Third, there is a dire need for greater connectivity between India and Asean. There should be an emphasis on enhancing connectivity between tier two cities and Asean countries. This will help not just in enhancing people to people contact, but also business linkages.
Finally, India's efforts at improving ties with South East Asia do have a strategic dimension, and the China factor cannot be ignored. Yet the historic ties, along with the strategic and economic imperatives for the same, are compelling. It is important for India to look at the relationship with Asean beyond simply through the lens of Beijing.
Today, Act East can no longer be a straitjacketed policy formulated by New Delhi's foreign policy mandarins, or restricted to a few track two dialogues between think tanks. There are new stakeholders who are making their contribution toward strengthening ties with South East Asia and East Asia, and they should be brought on board in a purposeful manner.
The key buzzwords for a successful Act East Policy are the three Cs: commerce, connectivity and creativity.
Tridivesh Singh Maini is a New Delhi based Policy Analyst associated with The Jindal School of International Affairs, OP Jindal Global University, Sonipat.
24 April 2017
Yenny Wahid remains positive after the polarizing Jakarta gubernatorial election
by Duncan Graham | 9 February 2012 | Comments (0)
24 April 2017
Missile test casts shadow over US-China summit
by Debalina Ghoshal | 9 February 2012 | Comments (0)
12 April 2017
Education the key for closer Indonesia Australia ties
by Duncan Graham | 9 February 2012 | Comments (0)
MORE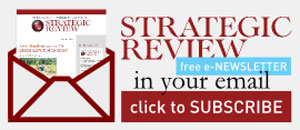 STAY CONNECTED TO SR INDONESIA