WEB EXCLUSIVES | COMMENTARIES
Making a leader out of ASEAN
America should push Southeast Asia past the easy issues at the Sunnylands summit
13 February 2016
By: Rachel Wagley
On February 15-16, United States President Barack Obama will host the 10 leaders of the Association of Southeast Asian Nations (ASEAN) at an historic summit at the Sunnylands Center and Gardens in California, the site of a high-profile summit between Obama and Chinese President Xi Jinping in 2013.
Media coverage on Sunnylands is largely stuck on the China angle of the summit. Chinese maritime power and economic leverage are pushing ASEAN and the United States closer together, and a primary — though implicit — purpose of the summit is to collaborate on the challenges of dealing with China in ASEAN's backyard. However, it is significant that China's maneuvers in Southeast Asia, while intimidating, play toward American advantage. The ASEAN-US relationship is not new and not China dependent, but bad Chinese foreign policy in Southeast Asia could and should result in more consistent, collaborative US involvement in the region.
The region is diverse — ASEAN countries range from poor, China-aligned Cambodia and Laos to military-controlled Thailand to wealthy Singapore — but ASEAN is generally supportive of building a peaceful and prosperous international order. In support of these goals, the US-ASEAN relationship was upgraded to a "strategic partnership" in November 2015. At the Sunnylands summit, leaders will shape this new partnership by hammering out details of the ASEAN-US Plan of Action (2016–2020). The plan's top five priorities are "economic integration, maritime cooperation, transnational challenges including climate change, emerging leaders, and women's opportunities" but also include science and technology, rule of law, and good governance.
In tone and content, Sunnylands will be a friendly, future-oriented summit geared toward enhancing regional stability and prosperity through closer relationships with ASEAN leaders. Hot topics like human rights and democracy — which have taken a turn for the worse in Malaysia, Brunei, and Thailand — are likely to be sidelined as the US greases the ASEAN connection. Chinese assertiveness and condescension in Southeast Asia, however, does create opportunity and leverage for a more serious US democracy agenda in the region. The inclusion of rule of law and good governance in the plan of action signals a willingness to consciously address these issues going forward. Rule of law and human rights are barometers for ASEAN's level of leadership and responsibility in the Asia-Pacific.
While democracy may go undiscussed at Sunnylands, leaders will tackle another difficult area: maritime and security cooperation. The US is keen to support ASEAN in promoting a rules-based order centered on international law and the freedom of navigation and overflight. In the face of Chinese aggression in the South China Sea, ASEAN countries have increased military spending as most of the world cuts back. From 2010-2014, Vietnam increased military spending by 59.1 percent, Cambodia by 56.2 percent, and Indonesia by 50.6 percent, according to cogitASIA. The average increase across Southeast Asia was 37.6 percent. On a sub-ASEAN level, the Philippines, Vietnam, and Malaysia — all South China Sea claimant countries — are pursuing deeper bilateral military cooperation with the United States. Meanwhile, Indonesia is rushing to modernize its navy to maintain sovereignty in its waters.
But national and bilateral efforts aren't enough. In its 2015 Annual Report to Congress, the US-China Economic and Security Review Commission pressed for a report assessing US effectiveness on strengthening the maritime security capabilities of US allies and partners in Southeast Asia. The most effective route for US maritime efforts would be through enhanced multilateral cooperation.
But ASEAN-US maritime cooperation is not inevitable. ASEAN has in fact fallen apart over the maritime question in recent history. In 2012, disagreement on maritime language under the chairmanship of China-influenced Cambodia sunk ASEAN attempts to release a joint communiqué — leaving ASEAN without an annual communiqué for the first time in 45 years. South China Sea claimant countries and the United States have expressed concern that China may try to repeat the trick this year by consorting with Laos, ASEAN's 2016 chair. To counteract Chinese influence and galvanize pan-ASEAN maritime efforts, Secretary of State John Kerry traveled to Laos in January 2016, and President Obama will become the first sitting US president to visit Laos this fall.
During Kerry's trip to Laos, Prime Minister Thongsing Thammavong seemed to endorse greater ASEAN unity on maritime rights. This spurred anticipation that ASEAN may now be able to speak with one voice on politicized maritime issues, and engage in enhanced cooperation with the United States. The ASEAN-US plan of action proposes deepened maritime cooperation on knowledge sharing, search and rescue, and safety of navigation initiatives through ASEAN mechanisms and ASEAN-led fora like the ASEAN Maritime Forum and East Asia Summit. The plan also emphasizes counterterrorism cooperation. This is particularly timely as Southeast Asia is pulled into the global ISIS fight. Terrorism has shaken the region in the aftermath of the Jakarta bombing and the Katibah Nusantar threats in Malaysia in January 2016.
While security talks may dominate Sunnylands discussions, the summit will also be an opportunity to strengthen ASEAN-US economic relations. ASEAN is caught between, as Alice Ba writes in "ASEAN's Stakes: The South China Sea's Challenge to Autonomy and Agency" in Asia Policy 21, "the strategic vulnerabilities and the economic opportunities associated with a rising, more confident China." Southeast Asia's economy is booming on many levels, and the foremost US aims are to build Southeast Asian buy-in for an open, globalized system, capitalize on the economic growth in the region, and find ways for ASEAN countries to raise living standards and develop sustainably.
Trade and investment are top priorities, especially given the recent launch of the ASEAN Economic Community (AEC) which increases liberalization and solidifies the region as an economic powerhouse. Promoting broader integration through trade agreements, the ASEAN-US Trade and Investment Framework Arrangement, the Expanded Economic Engagement (E3) agenda, and private sector pathways are crucial steps. The Trans-Pacific Partnership (TPP) in particular is a key platform for establishing trade standards and integrating ASEAN economies both northward and across the Pacific. Brunei, Malaysia, Singapore, and Vietnam are already members of the TPP, and the United States will continue to cajole the Philippines, Indonesia, and Thailand and others into joining during the next round.
The ASEAN-US plan of action stresses cooperation on intellectual property protection and finance, including efforts to support financial infrastructure and capital market development, and to support small and medium enterprises. ASEAN boasts a remarkable stable economy, some of the world's highest growth rates, and relatively low government debt. Ensuring that ASEAN countries continue to eradicate protectionist policies, prioritize IP enforcement, and embrace free trade will benefit ASEAN-US economic leadership on the world stage.
Sunnylands is a remarkable opportunity for the United States to pursue relations with ASEAN not only to counteract Chinese aggression and money in the region but also for the sake of cultivating a global leader committed to freedom of navigation, free market principles, and international law.
Rachel Wagley is Director of Government Relations and External Affairs at the National Bureau of Asian Research, and a former Fulbright grantee based in Thailand. She is a Future Leaders Fellow at the Foreign Policy Initiative.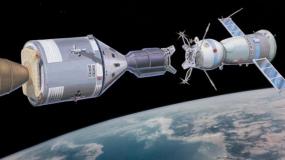 07 October 2016
As more countries develop space programs, those on top will have to compete for their assistance
by Stratfor | 9 February 2012 | Comments (0)
07 October 2016
Government and private sector need to work hand in hand
by Tridivesh Singh Maini | 9 February 2012 | Comments (0)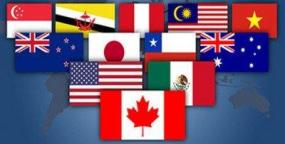 29 September 2016
Nearly eight months after the Trans-Pacific Partnership was signed, its fate still up in the air
by Stratfor | 9 February 2012 | Comments (0)
MORE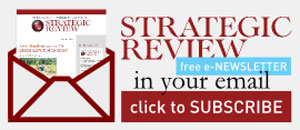 STAY CONNECTED TO SR INDONESIA