WEB EXCLUSIVES | COMMENTARIES
Jakarta's triumph over racism and religious discrimination
01 May 2013
By: Bramantyo Prijosusilo
Upstart candidate Joko Widodo's victory in Thursday's Jakarta gubernatorial election comes at a time when critics of Indonesian President Susilo Bambang Yudhoyono's government are increasingly calling it corrupt, incompetent and weak. This victory is a coagulation of dissatisfaction by ordinary people who are longing for change, not only in Jakarta but also for Indonesia.
The result has proven what we all already know: the power of social media in promoting democracy is enormous. The campaign team of losing incumbent Governor Fauzi Bowo barely tapped into its social media resources, but millions of people around the world participated in promoting Widodo and his running mate Basuki Tjahaja Purnama (popularly known as "Jokowi and "Ahok"), helping to create a political phenomenon. For the first time in Indonesian politics, a "flash mob" was effectively employed when thousands of Jokowi-Ahok supporters started dancing to a parody video of a British boy band song during one campaign event.
From the one million hits of the parody video on YouTube, volunteer social media users managed to organize and direct more than 2,000 flash mob participants to move, sing and dance in unison in support of the Jokowi-Ahok ticket. There was solidarity within this ultimately successful campaign - quick counts show that Widodo secured nearly 54 percent of the vote - that was cheerful, creative, clever and educated.
The Jokowi-Ahok supporters are united by the vision of a bright future where people - all people - are cherished by the state, and the state runs Jakarta so it can be more livable, even enjoyable. People are fed up with having to spend three hours getting to work every morning, even if they know that eliminating Jakarta's massive traffic jams cannot happen overnight.
But there are more important things at stake. The Jakarta that its residents want is one where people are not discriminated against due to their religion or ethnicity. They want the Indonesian capital to be a place where the weak and poor can enjoy life, and the government, working for the benefit of present and future generations, is accountable and financially transparent.
As if intoxicated by some mind-altering drug, Jakartans chose to believe in this idealistic vision. The magnitude of the work to be done to turn the city around - creating an excellent public transportation system, having more open green space, a working sewage and waste management system, and a clean bureaucracy - might of course prove to be too massive to overcome. But for now, in the euphoria of victory, no summit is too steep to conquer.
Furthermore, it's not just about Utopian dreams. Sociologist Dr Najib Azca of Gadjah Mada University in Yogyakarta commented on Widodo's victory on Facebook: "Jokowi-Ahok's victory is a political earthquake that signals a tectonic shift in the structure and landscape of our country. Be prepared to face its effects, including in 2014."
In 2014, Indonesia will have its next presidential election, which will be a wide open contest because Yudhoyono cannot run again. Politician Prabowo Subianto, a former Army general and chairman of the Great Indonesia Movement Party (Gerindra), was a key financial and political backer of the squeaky clean Jokowo-Ahok campaign, and will receive a boost in his fight to improve his controversial public image.
Prabowo is considered one of the top contenders for the presidency. Gerindra helped field Chinese-Indonesian Purnama as Widodo's vice gubernatorial running mate, a masterstroke given that Prabowo has long been accused of, while in charge of the Army's Strategic Reserve, orchestrating deadly anti-Chinese riots and looting in Jakarta's Chinatown in May 1998 that forced his father-in-law, the late dictator President Suharto, to step down.
In backing a ticket with a Chinese-Indonesian candidate, Prabowo and Gerindra offered an assuring statement to Chinese-Indonesians, which perhaps might help counter the perception that some people have of him being ruthless and anti-Chinese.
Ironically, it was Bowo's campaign that played both ethnic and religion cards in a desperate attempt to scare voters and draw more support, using a strategy of anti-Chinese and Christian slurs, and demanding that ethnic Betawais, who are native to Jakarta, vote for Bowo, who is also a Betawi. For all their controversial efforts, the will for change was much stronger.
Political support for Bowo from Indonesia's leading political parties, the bureaucracy, and from vigilante groups such as the Islamic Defenders Front (FPI), was an important feature in Jakarta politics of the past. It was an extremely dirty campaign period, in which Bowo's supporters repeatedly bordered on hate speech by describing Purnama as Chinese and a kafir (Arabic for nonbeliever).
It will be interesting to watch how Widodo deals with these vigilante groups, which justify their thuggery and violent acts under the banner of Islam, while mending fences and building bridges within local communities. After all, Bowo did win about 46 percent of the vote.
The fact that Prabowo fully backed the Widodo campaign, including actively endorsing the ticket to his one million Facebook friends, is an interesting departure from the usual path that Suharto-era military men go down. Yudhoyono, himself a retired Army general, and his Democratic Party, for example, backed Bowo, as did the Hanura party of former Armed Forces chief Wiranto.
However, the Jakarta elections have proven that religion, the political establishment and even intimidation of voters had less impact on the general public than sincerity.
At a different time and under different circumstances, the feeling of change in the air that is slowly but surely intensifying would be similar to the spirit of those hopeful years when founding President Sukarno led a fractured, colonial Indonesia through the trials and tribulations of post-World War II revolution, to independence and nationhood. The question today is: who is the solidarity-maker this time - Widodo or Prabowo?
Bramantyo Prijosusilo is a writer, artist and broadcast journalist in East Java.
12 April 2017
Education the key for closer Indonesia Australia ties
by Duncan Graham | 9 February 2012 | Comments (0)
12 April 2017
Lessons for India's Act East policy
by Tridivesh Singh Maini | 9 February 2012 | Comments (0)
05 April 2017
Independence movement in Scotland stands to gain momentum from the Brexit
by Stratfor | 9 February 2012 | Comments (0)
MORE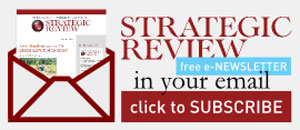 STAY CONNECTED TO SR INDONESIA