IN THE JOURNAL | BOOK REVIEWS
Giant figures from a faraway place
October-December 2015
By: Christopher Capozzola
Makers of Modern Asia
Edited by Ramachandra Guha
(Belknap Press, 2015, 400pps)

Reviewed by
Christopher Capozzolla
Fifty years ago, readers curious to meet the leaders of the decolonizing world could easily find newsy, gossipy essay collections that explained the "new Asia" to Westerners. Thankfully, "Makers of Modern Asia" is not that kind of book. Ramachandra Guha, a historian and public intellectual based in Bangalore, India, has instead gathered from an impressive stable of writers short biographies of 11 crucial figures in 20th-century Asia.
Mahatma Gandhi and Mao Zedong are here, of course, along with figures less known outside their own countries, such as Indonesia's Soekarno and Zulfikar Ali Bhutto of Pakistan.
The author's aim is not to explain Asia to the West, but to grapple with the political and economic legacies of Asia's 20th century, with an Asian audience in mind. "What does an average Indonesian businessman know about Bhutto or his politics?" Guha asks in his thoughtful introduction. "Or the typical Chinese professional about Gandhi and his ideas? Often nothing at all."
The book's first task is to convey what modern Asia was (and is), and then convince readers that these 11 men and women were the leaders who made it so. These days, when Asia's rise is understood economically, Guha and his fellow authors demonstrate the political roots of Asia's economic power. To understand "where Asia is today, and where it might be headed tomorrow," Guha writes, "the politics matters just as much as the economics." And – perhaps not surprisingly, given that each of the 11 subjects was born under European colonialism or in pre-1911 China – the politics in question is anticolonial nationalism.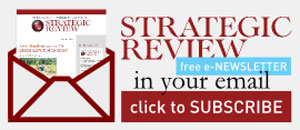 STAY CONNECTED TO SR INDONESIA