IN THE JOURNAL | COVER STORY
Advice for our next leader: Dino Patti Djalal
'We need to push back against anti-foreign sentiment, xenophobia and a siege mentality'
July-September 2014
By: Dr Dino Patti Djalal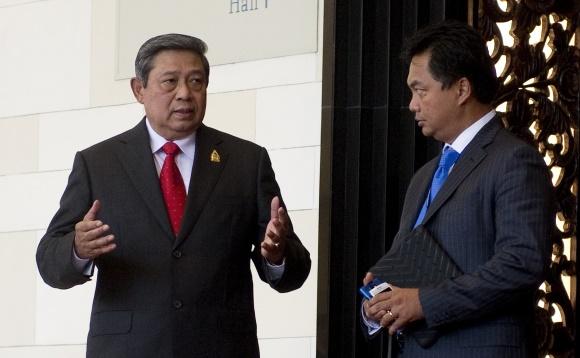 Diplomacy is in Dino Patti Djalal's blood. The son of Hashim Djalal, the famed Indonesian diplomat, he has carved his own successful career in the world of diplomacy and foreign affairs over the past 27 years and counting. Djalal has served in the Ministry of Foreign Affairs and the office of the President, and has been on the frontline of Indonesia's foreign policy-making for the past decade. His stint as ambassador to the US from 2010 to 2013 came during a time of greater closeness between Jakarta and Washington.
Strategic Review spoke with Djalal about the direction of Indonesia's foreign policy under the new president, which he said must continue to revolve around the country's core concept of being active and independent. He also urged the country's next leader to be assertive right out of the gate and develop his own policies, and to never discount the vital importance of the Association of Southeast Asian Nations (ASEAN) to Indonesia. In 2014, he participated in the nominating convention of the Democratic Party, his first foray into party politics.
Indonesia will have a change in president for the first time in 10 years. Do you expect there to be any significant changes to foreign policy under the new president? Indonesia has developed a very good international reputation in the last decade or so. We are now seen as a mature democracy, an emerging economy, a credible regional power, a model of pluralism. These are all positive assets that will benefit the next president. He will surely need to maintain this international confidence in Indonesia, which does not come around too often.
Between the two candidates, I see more consensus on foreign policy, certainly more so than in their domestic platforms. In my experience during the convention of Partai Demokrat, the grassroots were not interested in foreign policy issues, except occasionally they are curious about the impending ASEAN Economic Community in 2015. This means that both candidates have a lot of space to craft their foreign policy design without much public scrutiny. In the present race between Prabowo Subianto and Joko "Jokowi" Widodo, I have not seen any of them use a foreign country as a "whipping boy" in their campaign rhetoric. Indeed, I see conscious efforts by both to present a positive image to the international community.
The sure bet is that the next president will be constitutionally obliged to uphold Indonesia's independent and active foreign policy. There will be no joining military alliances, and there will be no foreign military bases in Indonesia. I expect some changes in the style and tone of diplomacy, in tactical approach and thematic emphasis, and perhaps in the role of the Ministry of Foreign Affairs vis-à-vis the Presidential Office, depending on who wins. Whether or not he will be a "foreign policy President" remains to be seen, but I have seen the vision and mission papers of both candidates and my impression is that whoever wins the election, their diplomacy generally will be one of continuity rather than change.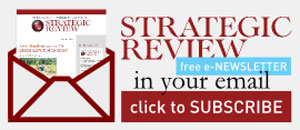 STAY CONNECTED TO SR INDONESIA