WEB EXCLUSIVES | COMMENTARIES
The significance of Hong Kong's fish ball riots
The underlying grievances that fueled last year's Occupy Central movement continue to gain traction
14 February 2016
By: Stratfor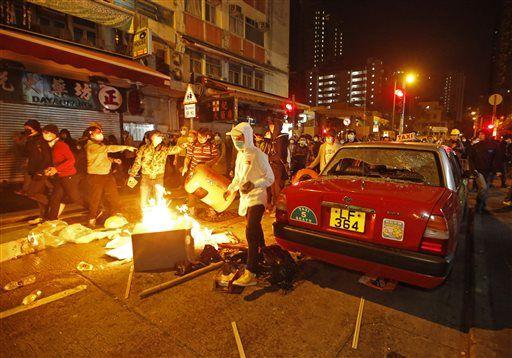 Analysis
Hong Kong and China's relationship is in flux, and recent events in the former British colony are showing how strained things have become. On Feb. 9, riots erupted in the Kowloon peninsula after city health authorities and police attempted to remove illegal street food hawkers (many of whom were selling fish balls) from the commercial district of Mong Kok. Word of the campaign against the vendors quickly spread over social media. Demonstrations against the police began around 10 p.m. on the night of Feb. 8. By 2 a.m., the protests had transformed into riots that lasted around six hours. Protesters reportedly armed themselves with makeshift weapons and shields and threw bricks and bottles at police. The authorities arrested over fifty people, including a candidate in the upcoming Legislative Council election from Hong Kong Indigenous, a localist group advocating for Hong Kong political autonomy.
The disturbance appears to have been fairly small (with hundreds rather than thousands of participants), and qualitatively it more closely resembles the large-scale Occupy Central protests of 2014 than relatively calmer demonstrations in 2015. Though no fatalities were reported, the Hong Kong police said 90 officers were injured. At one point, police fired two warning shots into the air — a rarity in Hong Kong.
Though a large proportion of the protesters seen in photographs appear to be young, and most likely students, reports allege that those arrested range in age from 15 to 70. This suggests that the demonstrators represent a large cross section of Hong Kong society. And, while initial reports identified Hong Kong Indigenous as the main group involved in organizing the protest, other parties may have played a role. For example, on Feb. 10, authorities arrested a member of Scholarism — a pro-democracy student group heavily involved in the 2014 Occupy Central protests — under suspicion of helping to instigate the riots.
Although the protests targeted local law enforcement, it appears to many Hong Kongers that the actions of the police are becoming synonymous with those of mainland authorities. These protests reflect not just the tension between residents and local authorities, but issues Hong Kongers have with the mainland itself. Though the pan-Democrat movement was able to fight off a government proposal for universal suffrage that was skewed in Beijing's favor, the current system is inherently tilted toward the mainland's preferred candidates. Additionally, large numbers of Chinese tourists continue to flock to Hong Kong, giving rise to well-organized nativist groups that call for a separate Hong Kong identity, political autonomy or even independence.
The bottom line is that Hong Kongers feel they are being subsumed by China in various ways. Politically, domestic freedoms and autonomy under Hong Kong Basic Law appear to be eroding. This is exemplified by the abduction last year of five Hong Kong booksellers. Economically, Hong Kong retail businesses are reorienting to cater to "parallel traders" engaging in arbitrage in Hong Kong goods — such as milk powder and electronics — seemingly at locals' expense. Demographically, large numbers of mainland mothers are visiting Hong Kong to give birth.
Most tellingly, the underlying grievances that helped fuel the Occupy Central protests of 2015 have not diminished. The incidents this week demonstrate that grassroots tensions have reached the point where small-scale incidents are increasingly likely to spark larger protests.
What to watch moving forward:
It remains to be seen whether the so-called Fish Ball Revolution will gain traction, becoming a cause around which discontent can coalesce.
Localist groups claim that the old methods of civil disobedience do not work. It is important to gauge how quickly and severely protests escalate, and the level of violence in general.
The dominant focus of protests could shift from the preservation of liberties to the more extreme position of advocating for autonomy.
The level of turnout at future protests is important to watch, and whether it will match the levels seen in 2014.
The Occupy Central movement died out in part because of the major disruptions it caused to local businesses. It will be important to watch how local businesses respond to any future protests.
It remains to be seen whether demonstrations will have any impact on Hong Kong's upcoming Legislative Council election. If the detained Hong Kong Indigenous candidate is freed and allowed to participate, it will be interesting to see how he performs.
If there is an increased crackdown on localist groups by Hong Kong police, will Chinese security services play a role? Any involvement of Chinese security forces would be notable and could shed light on where Hong Kong stands among China's leadership's priorities.
Strategic Review has a content-sharing agreement with Stratfor Global Intelligence.
22 March 2016
Life on Planet Trump is very, very different
by Larry F. Martinez | 9 February 2012 | Comments (0)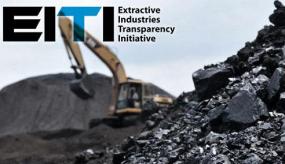 15 March 2016
Nation needs to set agenda for rest of world
by Ahmad Rizky Mardhatillah Umar | 9 February 2012 | Comments (0)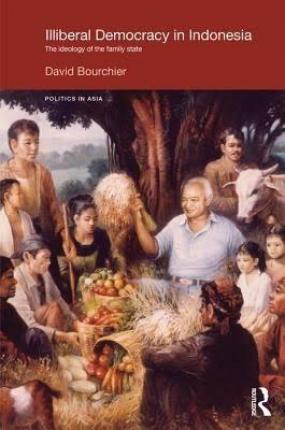 15 March 2016
Dr David Bourchier spent two decades assembling pieces for new book
by Duncan Graham | 9 February 2012 | Comments (0)
MORE