WEB EXCLUSIVES | COMMENTARIES
Myanmar needs greater focus on regional connectivity
Closer relations with China, India and key neighbors a vital step forward
23 September 2016
By: Tridivesh Singh Maini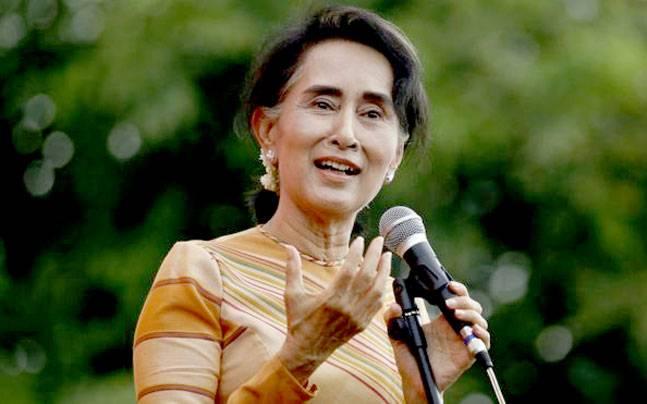 Myanmar's National League for Democracy (NLD)-led has deftly navigated ties with important countries, including China, India and its neighbors in Southeast Asia including Thailand, since coming to power in November 2015.
While addressing Ambassadors in April 2016 in Nyapidaw, State Councilor and Minister of Foreign Affairs Aung San Suu Kyi made it abundantly clear that the NLD would reach out proactively to countries both within Asia and outside.
"This has always been our aim — that our country should always be the grounds for fostering better relations not just between our neighbors and ourselves, but between us and the rest of the world and between all other countries as well," she said.
Engagement with China
Chinese Foreign Minister Wang Yi was the first high-level foreign dignitary to visit Myanmar since the election, in April 2016. In August 2016, Suu Kyi visited China, and a number of key issues were discussed, including the restoration of the Myitsone dam project which was suspended in 2011 by the previous government, Myanmar's participation in the One Belt One Road, and, most importantly, Chinese support for Myanmar's dialogue with rebel groups, dubbed the 21stCentury Panglong Conference. Significantly, pro-China rebel group the United Wa State Army (UWSA) walked out of the talks.
A few days after Su Kyi's visit to China, Myanmar President Htin Kyaw visited India, and the emphasis during his visit was on enhancing security cooperation between both countries, as well as expediting connectivity projects like The India-Myanmar-Thailand highway. India Prime Minister Narendra Modi also met with Su Kyi on the sidelines of the Association of Southeast Asian Nations (Asean) summit held at Vientiane, Laos. Suu Kyi will also be attending the BRICS-BIMSTEC Summit in October 2016.
India-China: The need to strike a balance
Su Kyi, who has close personal ties with India, realizes the significance of good relations with both India and China. While economic ties with China are very strong, there has been increasing resentment of late against Chinese investment and infrastructural projects such as the Myitsone dam. Beijing is important in both the economic and strategic context, since Myanmar needs its support for dealing with rebel groups. On September 10, 2016 a People's Liberation Army delegation led by Xu Qiliang, vice chairman of China's central military commission, visited Myanmar and repeated his support for the peace process.
New Delhi, which also has strong historical ties with Myanmar, has begun to increase its economic presence, and has also been assisting Myanmar in capacity building in areas like Information Technology, English language training and the training of civil servants.
During the Htin Kyaw's visit, it was also decided to expand security cooperation between the two sides. The joint statement, dated August 29, 2016, states:
"Both sides reaffirmed their commitment to further strengthen bilateral security and defense cooperation, which is crucial for maintaining peace and stability along the long India-Myanmar border. They reaffirmed their shared commitment to fight the scourge of terrorism and insurgent activity in all its forms and manifestations. Both sides reiterated their commitment to respect the sovereignty and territorial integrity of the other and to continue practicing the policy of not allowing any insurgent groups to use their soil for hostile activities against the other side. They emphasized the need for enhanced cooperation between security forces and border guarding agencies for securing peace, security and stability in the border areas, which is crucial for overall development."
It was evident before the NLD triumph in November 2015, that Su Kyi would seek to balance the relationship, saying: "I believe if we deal honestly and sincerely with both countries, we can be of help with regard to the relationship between both of them."
US visit
Suu Kyi is now embarking on a trip to the US, with issues likely to be high on the agenda during her meeting with President Barak Obama including the removal of economic sanctions against Myanmar, the civil-military relationship, and the pace of both economic and political reforms under way in the country. It is also likely that the NLD's outreach towards neighboring countries will be discussed. Obama, for his part, would do well to encourage Myanmar to be part of connectivity projects with South Asia and Southeast Asia, such as the Indo-Pacific Economic Corridor (IPEC). The US, Japan and India can jointly assist Myanmar in this endeavor.
In conclusion, it is time the NLD government focuses more on stronger connectivity with key neighbors, and does not allow security to overshadow economics. Su Kyi's aggressive outreach was a good start, and it is time that her astute diplomacy translates into economic benefits for Myanmar.
Tridivesh Singh Maini is a New Delhi based Policy Analyst associated with The Jindal School of International Affairs, Sonipat.
13 November 2016
FTA's are fine for Indonesia, except when they threaten jobs
by Duncan Graham | 9 February 2012 | Comments (0)
13 November 2016
Closer mutually beneficial economic ties are vital for both
by Tridivesh Singh Maini | 9 February 2012 | Comments (0)
04 November 2016
Outcomes and hopes may not sync on President Joko Widodo's Australia visit
by Duncan Graham | 9 February 2012 | Comments (0)
MORE