PHOTO ESSAY
Street photography with a phone
By: Ed Wray
The popularity of the street photography genre, which is a kind of stylized candid photography of the daily life around you, is on the rise. Although street photography has been around and popularized by photographers such as Henri Cartier-Bresson since the early days of photography, I think the recent surge in interest is due to the ubiquity of the smartphone camera, and the rise in popularity of Instagram, the Facebook-owned image-sharing app.
Cartier-Bresson, the late French humanist photographer, was one of the finest practitioners of street photography, and incidentally, was married for 30 years to a Javanese woman. He was inspired by the Zen ideal of being in the moment and waiting for all the elements around oneself to resolve in a profound instant of clarity. My very modest efforts are far from profound, but I like the exercise of trying to be intently aware, waiting for a moment to reveal itself. It's different in a way from my normal documentary work for clients, which is oriented toward putting together the elements of a particular story as opposed to letting things just happen. I also tend to leave my work cameras at home when I am out shooting street photography in favor of a phone camera. The issue of technical control – apertures and so forth – is largely absent, which means that the focus is purely on composition and timing.
The informality of a phone camera is perfect for wandering the streets, tarrying here or there, to see what will present itself. And in Indonesia, with its incredible textures and vibrant personalities, it's always a wonderful surprise. Indonesian people, with their earthy openness, are very generous with sharing their lives as they play out on the streets. It's all out there waiting for you: joy, hardship, humor and sometimes beauty, if you can be aware enough to see it. That's why I get out there with my phone and keep trying.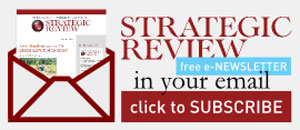 STAY CONNECTED TO SR INDONESIA