IN THE JOURNAL | BOOK REVIEWS
Stirring up debate on a Korean Caesar
April-June 2017
By: Sang-young Rhyu
Park Chung Hee and Modern Korea: The Roots of Militarism, 1866-1945
By Carter J Eckert
(Belknap Pres: Harvard University, 2016. 512 pp)

Reviewed by
Sang-young Rhyu

This review first appeared in Global Asia, a journal of the East Asia Foundation, with which Strategic Review has a content- sharing agreement.
This book is the culmination of 20 years of diligent labor by Professor Carter J Eckert, related to Park Chung Hee and the roots of modern South Korea's militarism. Committed and meticulous in his research, the author goes back to the Japanese puppet state of Manchukuo, the history of Park Chung Hee and South Korean militarism. His study also links this work to the related, concurrent histories of Europe and East Asia.
Park was the central, dominant figure in South Korea's developmental state, "the spider that wove the web of Korean modernization. That web was interlaced with the battle slogans and language borrowed from an earlier militarism and armies past." From this recognition, Eckert proceeds. He points to Park's education at the Manchurian Military Academy (MMA) and the Japanese Military Academy (JMA) as the formative experiences that shaped his character and intentions. The author also argues that Park chose to stage the military coup d'état of May 16, 1961, and establish an authoritarian political system and a development state in order to modernize South Korea. Park was heavily influenced by the ideas and strategies for modernization promoted by leaders of the Meiji Restoration and Showa Restoration, and the samurai culture and philosophy that were manifested in the attempted military coup in Japan on Feb. 26, 1936. The Japanese military's discipline, order, victories and concept of total war were all injected into the mind and body of Park, deeply rooting themselves in his DNA.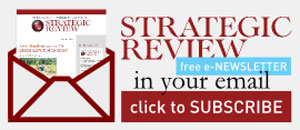 STAY CONNECTED TO SR INDONESIA