IN THE JOURNAL | POINT OF VIEW
Knowledge and competitiveness in Indonesia
January-March 2015
By: Budiati Prasetiamartati , Fred Carden , Judith Ascroft
According to the World Economic Forum's annual Global Competitiveness Report, Indonesia is improving. From 54th place between 2006 and 2007, the country today ranks 34th. At the same time, as the forum and others have noted, the country is lagging behind its regional counterparts in education, public health, labor market skills, infrastructure and other key indicators. So, while poised to be a major international player and one of the world's leading economies, Indonesia faces the risk of a serious decline.
At the same time, Indonesia must be ready to enter the Asean Economic Community by 2015. The AEC sets out key goals: (a) a single market and production base; (b) a highly competitive economic region; (c) a region of equitable economic development; and (d) a region fully integrated into the global economy. Is Indonesia ready for this?
The central government in Jakarta recognizes the requirements for a competitive Indonesia. It requires high-quality human resources, an economic structure that is based on competitive advantage, advancement in science and technology, improved infrastructure and legal and bureaucratic reform. We argue in this essay that these building blocks require a systemwide approach to fostering a knowledge-based economy. Research can make practical contributions and be directed to the goal of producing evidence to be used by policy makers and industry to increase national competitiveness.
The purpose of having a stronger economy is to improve the well-being of the Indonesian people. But well-being is not only about poverty reduction; it is also about reducing inequality. The good news is that poverty is declining in Indonesia. But inequity is high and increasing. Few countries have come up with effective solutions to the social, political and economic problems created by inequity. Knowledge can play an important role in innovation, giving Indonesia the tools to address this challenge.
The largest economies in the 21st century are driven by a pool of highly skilled workers who are able to innovate both new products and approaches to working and managing work. Countries foster innovation by supporting new ideas, which can lead to competitiveness. In a 2013 study of research funding in Indonesia, Brodjonegoro and Green argued that there were many Indonesian scientists, researchers and engineers who could contribute to the nation's competitiveness if the opportunities were greater and the systems supportive.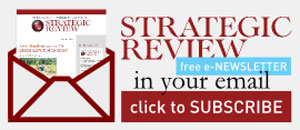 STAY CONNECTED TO SR INDONESIA