IN THE JOURNAL | INDONESIA 360
Indonesia's impending dust diseases epidemic
October-December 2016
By: Lauren Gumbs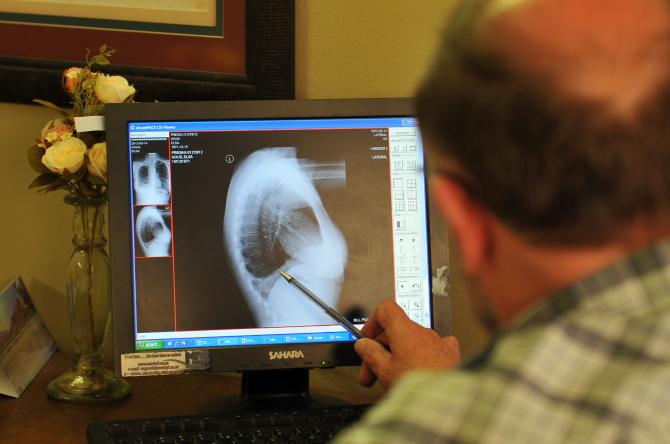 Indonesia, despite being the world's third-largest asbestos user (after China and India) and fifth-largest importer and exporter, with more than 7,700 people directly employed by asbestos processing industries, has recorded just one case of mesothelioma among its 250 million people. That said, little data is available on the real number of sufferers of mesothelioma and other asbestos-related diseases (ARDs), but millions of Indonesians are exposed every day – at work, at home and in their communities. Mesothelioma and ARDs, such as asbestosis, are the result of inhaling very small particles of carcinogenic asbestos dust.
The tiny dust particles are barbed and when inhaled they hook themselves onto the protective lining of internal organs, and there they stay, and can eventually cause cancer and/or respiratory disease. Indonesia, with little legal scaffolding or public awareness, is facing an epidemic of ARD deaths in the near future.
Asbestos use is proliferating, and with it decades of health problems. Australia, on the other hand, has banned asbestos and installed systems to tackle the problems associated with decades of asbestos use. While efforts to keep asbestos out of the country continue, Australia has much that it has learned that it can share with Indonesia, such as the legal and medical systems in place to prevent asbestos use and support those affected by ARDs. In Australia, workers' unions played a key role in successful efforts to ban and control the deadly substance.
To read the complete article, please subscribe.
THIS IS A PREMIUM ARTICLE
You must be logged in as a Strategic Review subscriber to continue reading. If you are not yet a subscriber, please subscribe to activate your online account to get full online access.
LOG IN
BUY A PDF
Buy a premium PDF version of this article

SUBSCRIBE
Subscribe and get premium access to Strategic Review's content