IN THE JOURNAL | INDONESIA 360
Indonesia and US - made fighter jets: Killing two birds with one stone
October-December 2016
By: Yanyan M Yani and Ian Montratama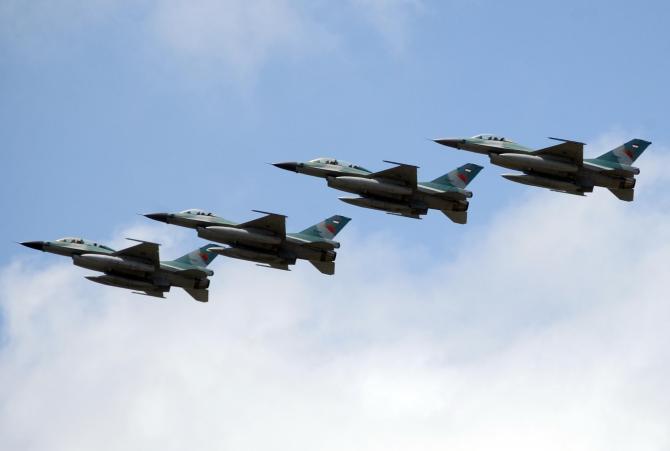 Defense Ministry regulation Number KEP/1255/M/XII/2015, concerning Indonesia's national defense policy in 2016, stipulates seven indigenous defense industry programs. They include the development of the KF-X/IF-X fighter jet with South Korea, a program ultimately intended to give the Indonesian Air Force an optimum level of independence in producing the next generation of fighter jets for its own defense needs.
The Indonesian government will involve the Defense Ministry, Armed Forces, state-owned aviation company Dirgantara Indonesia and LEN Industri (Persero), a state-owned electronics company, along with workers and staff, who will collaborate with their South Korean counterparts. The fighter jet program nearly collapsed at one point when the South Korean Parliament did not authorize its development budget, indicating the future of the program is dependent on South Korean domestic politics. Nevertheless, in January the governments of Indonesia and South Korea signed a cost-share agreement in which Indonesia will pay $1.6 billion – 20 percent of the program's cost. In return, Indonesia is entitled to have one fighter jet prototype assembled at Dirgantara Indonesia's factory in Bandung, West Java province. It will also receive for its own purposes technical data and other information about the program, which aims to have at least one KF-X/IF-X prototype doing test flights in 2025.
The Indonesian military has suffered from an insufficient defense budget dating back to the early years of the Soeharto regime in 1968, so it is unusual that the government would choose to participate in the very expensive KF-X/IF-X program, with each jet estimated to cost more than $40 million. There should be an alternative to provide the Armed Forces less expensive and more effective access to key technologies to build local competencies in manufacturing modern, indigenous fighter jets. In this essay, we attempt to identify that alternative.
To read the complete article, please subscribe.
THIS IS A PREMIUM ARTICLE
You must be logged in as a Strategic Review subscriber to continue reading. If you are not yet a subscriber, please subscribe to activate your online account to get full online access.
LOG IN
BUY A PDF
Buy a premium PDF version of this article

SUBSCRIBE
Subscribe and get premium access to Strategic Review's content