IN THE JOURNAL | POINT OF VIEW
In the name of peace
October-December 2016
By: Uwe Morawetz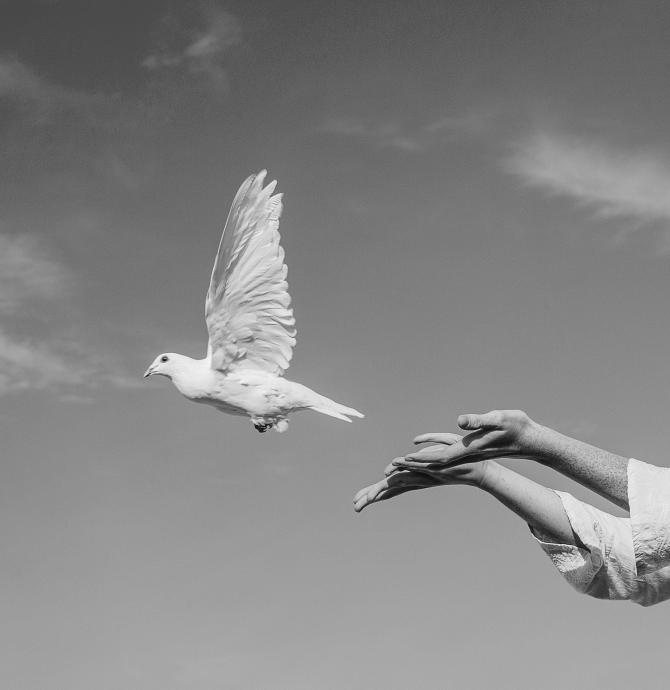 In our interdependent world, problems cannot be solved by politicians or scientists alone, or only through religion or business; they must be solved by working together. International understanding can be achieved and common problems solved only if many paths cross and the people walking these paths meet.
I began my journey for peace in 1989 and have been on a roll ever since: building bridges and networks in many countries as a way of forging international understanding and trust. The International Peace Foundation, a nonprofit, nongovernmental organization, is the first of its kind to have the patronage of 20 Nobel Peace Prize laureates. Between next January and March, we will hold our sixth Southeast Asia event series, "Bridges – Dialogues Towards a Culture of Peace," which is a regional spinoff of the Peace Summits that have been held in Europe since 1993. The upcoming series begins in Indonesia, and continues in the Philippines, Singapore, Thailand and Vietnam. First launched in Thailand in 2003, the "Bridges" program compromises lectures, workshops, seminars and events, which are open to the public and free of charge.
The success of the first two series, which featured 26 Nobel laureates and 13 other keynote speakers and artists, prompted our foundation to expand the program to other member states of the Association of Southeast Asian Nations (Asean), reaching a total audience of 180,000 participants in more than 600 events.
Designed to encourage interaction between the speakers and the peoples of Southeast Asia, in particular young people through collaborations with universities and schools, the program aims to facilitate and strengthen dialogue and communication between societies of multiple cultures and faiths, as well as with peoples in other parts of the world, to promote understanding and trust.
Peace is a process; it cannot be achieved instantly. It needs time. "Bridges" has not been organized as a single conference, but as an ongoing series of events in which Nobel laureates and international decision makers build bridges with leaders in all sectors of society and the general public. This is the first time that "Bridges" events will be held in Indonesia. The Indonesia program will be chaired by Vice President Jusuf Kalla, who will be joined by Thailand's former prime minister Anand Panyarachun.
Event topics will deal with the overall theme of "building a culture of peace and development in a globalized world," and with a wide range of issues in the fields of (as mentioned earlier) politics, economics, science, culture and the media. They will highlight the challenges of both globalization and regionalism and their impact on development and international cooperation.
"Bridges" isn't a lone effort of the International Peace Foundation. It involves partnerships with various local organizations and institutions that act as event organizers. In Indonesia, we are partnering with numerous universities. "Bridges" can help us to facilitate a new culture of peace through dialogue, transcending its definition as merely the absence of war or armed conflict, and reaching a new understanding of education as the basis for peace. This is why we mainly address the younger generation and why we want to work with them. We want to bring about change through dialogue and it is the young who are most capable of change. Thus, the priority is education.
It all started with the fall of the Berlin Wall. I saw there was a need to establish a platform to bridge the divide between the peoples of the East and West. It was a strange atmosphere, when East and West Germany merged. There was a lot of misunderstanding. People were almost delirious with euphoria due to so much change happening around them.
At that time, I was already an established poet with four published books under my belt; some of my works were turned into stage performances. Banking on nothing but a network of friends across the European art scene, I envisioned an arena where ideas could be exchanged openly and without judgment, where everybody could participate, not just a few elites. There was hope for somehow creating a middle ground. When Germany became one again, capitalism took over to the point that some people wished the Berlin Wall would be rebuilt. So it was important at this time to have a forum – an independent platform for dialogue where people from different "language groups" in our society could come together and exchange ideas. Even though we all spoke German, politicians, businesspeople, scientists and artists seldom communicated or interacted, let alone worked together.
I had made many friends through my work as an artist. An especially important friendship was with Lord Yehudi Menuhin, the late, great American violinist, who spent most of his performing career in Britain. It was Menuhin who helped orchestrate a dialogue between Henry Kissinger, the former US secretary of state and national security adviser, Egon Bahr, a senior West German diplomat, and Valentin Falin, a senior Russian diplomat, on secret diplomacy during the Cold War and amid new developments in Europe. The three figures came together in Berlin in 1993 for a public discussion on peace organized by an association that would six years later become our foundation. It caused quite a stir. The planned program started out with nothing. We didn't have a big sponsor behind us, so there was a great sense of achievement. It was built on the hunger of young people seeking solutions and new models for peace and development.
The International Peace Foundation was established during the 1999 Vienna Peace Summit by myself and Prince Alfred of Liechtenstein, the foundation's advisory board chairman, under the patronage of Nobel Peace Prize laureates including Nelson Mandela, Mikhail Gorbachev, the Dalai Lama and Jose Ramos-Horta. It prides itself on being "ideologically, politically and religiously independent," and has to date organized 700 events across Europe and more than 600 events in Asia. It was in 2000 that the foundation toyed with the idea of expanding outside of Europe, namely to Asia, Africa and South America.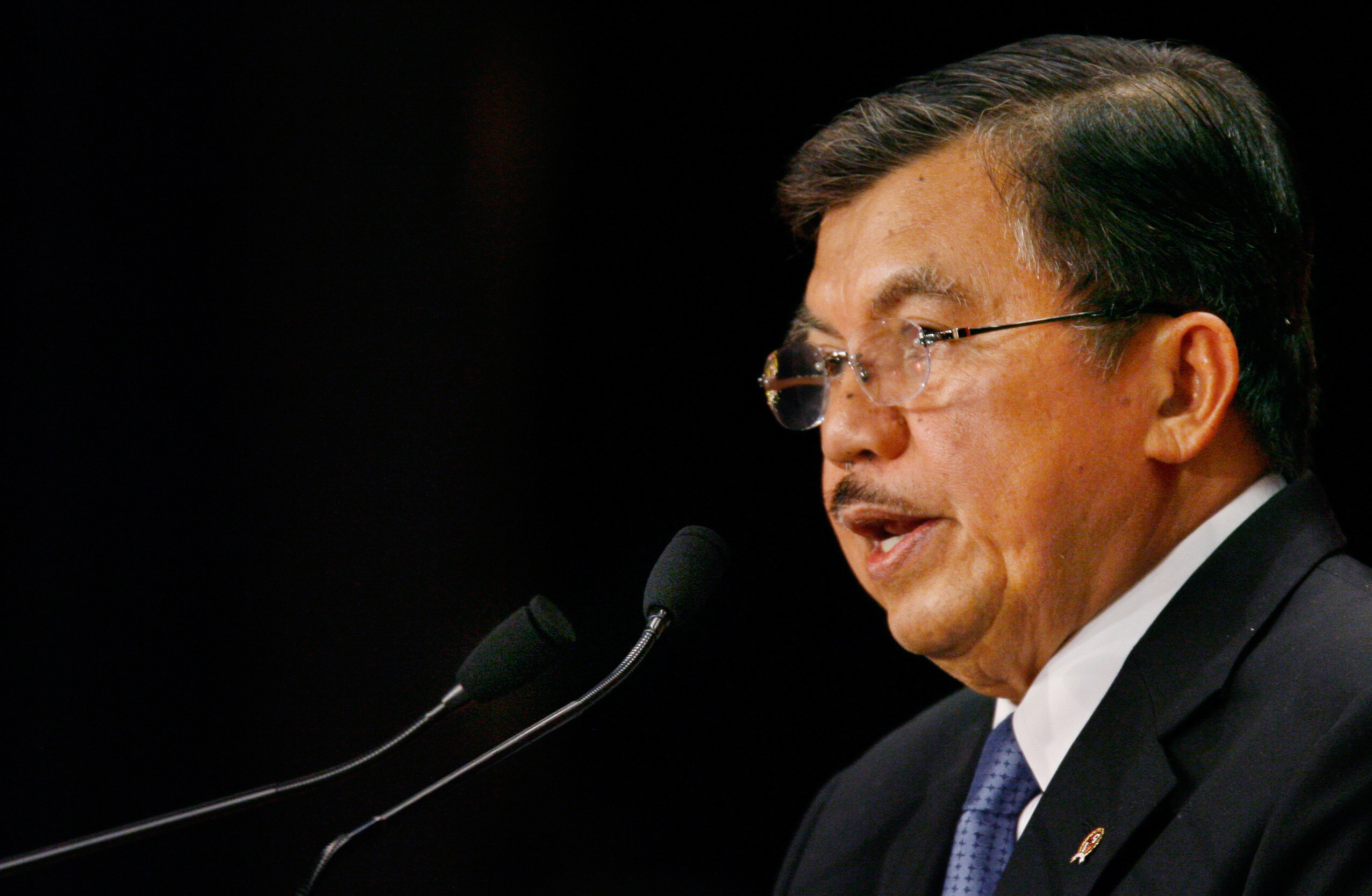 While traveling these parts in search of a potential new port for the foundation, I met Anand Panyarachun in Thailand. He is very well respected, not just as a politician, but also as a businessman. Through him my network in Thailand expanded quickly and soon we organized our first event, presided over by the Thai royal family in support. It was like starting a process. "Bridges" is not a one-time event – it has been designed to be a continuous process of synergies. When we started in Thailand, we did not have any plans to expand to other countries in Southeast Asia. However, because of the success of the first events the embassies of other Asean countries in Bangkok began to approach us. Ibrahim Yusuf, then the Indonesian ambassador to Thailand, invited us to take "Bridges" to Indonesia.
Dialogue starts with listening, so when we come to a place such as Indonesia, we're not just exporting something done in another country; we are also taking something back with us. We want the Nobel laureates to have similar experiences, to stay a week or two, to understand more about Indonesia. We want them to come back and perhaps start research programs with Indonesian institutions. The "Bridges" program in Thailand has seen many Nobel laureates fall in love with the country and return on a regular basis. Some have started research programs with universities, staying up to three months at a time. Some have invited Thai students to work in their labs abroad. We want to do the same in Indonesia.
Uwe Morawetz is founder and chairman of the International Peace Foundation, based in Vienna.