IN THE JOURNAL | GLOBAL PERSPECTIVES
How digital technology is transforming health care - finally
July-September 2017
By: Michael Marquardt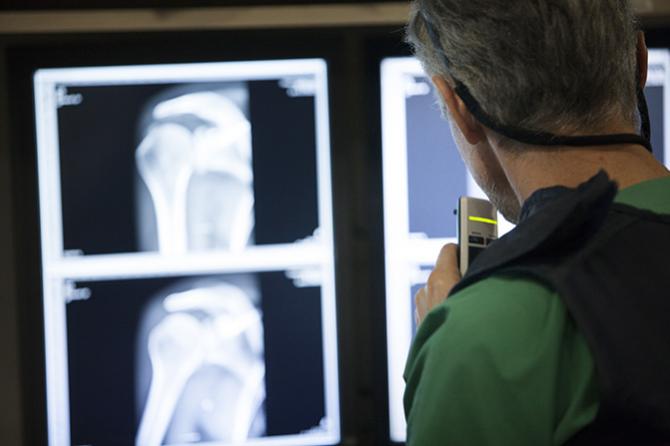 In 2013, American technology magnate Michael Dell said that "mobile will figure out health care … before health care figures out mobile." Initially, he was right, but during the past year the health care industry has started to figure it out. More than 15 years after people around the world started using email and text messaging to communicate with their families, friends, colleagues and clients, health care services finally are being transformed by digital and mobile technology.
Interestingly, a lot of the innovation is occurring in emerging markets and not just in the United States, Europe and Japan, where in the past two decades hundreds of billions of dollars have been invested in health care information technology systems that may soon be obsolete. Having grown up in Berlin, I remember well how the telecommunications companies in the former Eastern bloc countries "leapfrogged" after the fall of the Berlin Wall in 1989 and started installing mobile phone and fiber networks rather than sinking billions of dollars into soon-to-be- outdated copper telephone lines. The same pattern has begun to play out in the health care sector worldwide, although it still has a long way to go.
You need look no further than the massive global cyberattacks in May. In the span of just three days, so-called ransomware infected more than 200,000 computer systems in at least 150 countries, encrypting their data so that rightful users no longer had access. The hackers then demanded a ransom payment from the victims using Bitcoin or other hard-to-trace Internet payment systems, before providing the codes to decrypt the data again. Hospitals in Britain's National Health Service were disproportionally affected, with some operating rooms turning away patients and ambulances being diverted across the country. Nurses had to revert to paper charts to track their patients' progress and physicians had to handwrite paper prescriptions so pharmacies could fill them. Media reports suggested this was due to many of the nation's hospitals and clinics still running outdated Microsoft Windows operating systems that can no longer be patched to bring them into compliance with the latest information security standards. In many cases, it will be more cost-effective to replace these aging computer systems entirely and implement new software solutions that take advantage of today's mobile computing standards, giving patients and their doctors seamless and secure access in the palms of their hands.
To read the complete article, please subscribe.
THIS IS A PREMIUM ARTICLE
You must be logged in as a Strategic Review subscriber to continue reading. If you are not yet a subscriber, please subscribe to activate your online account to get full online access.
LOG IN
BUY A PDF
Buy a premium PDF version of this article

SUBSCRIBE
Subscribe and get premium access to Strategic Review's content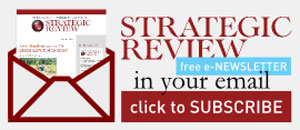 STAY CONNECTED TO SR INDONESIA