IN THE JOURNAL | GLOBAL PERSPECTIVES
Elusive equality: women and elections in Southeast Asia
October-December 2014
By: Ramlan Surbakti
Studies conducted by experts in comparative politics suggest that electoral systems with proportional representation combined with electoral quotas for women are more likely to guarantee that more women are elected to legislative bodies. Is this the case in Southeast Asia? This issue was the focus of a study conducted by Indonesia's Partnership for Governance Reform in mid-2013 in collaboration with the United States Agency for International Development, under the auspices of the IKAT-US program.
The level of women's parliamentary participation was studied in five Southeast Asian countries – Cambodia, Indonesia, Malaysia, the Philippines and Timor-Leste. The results were – perhaps not surprisingly – quite varied.
In Cambodia, the number of women in the lower house of the 123-member Cambodian Parliament has increased over the last four elections from 10 women elected in 1998 to 25 in 2013. In the 61-seat upper house, nine women were indirectly elected in elections in 2008. The same trend is also evident in Indonesia, which had forty women elected to the House of Representatives in 1999, which at the time had 500 seats. The number increased in each of the next three legislative elections, with women winning 97 out of the body's 560 seats last April. Twenty-five women were elected to Indonesia's 128-seat Regional Representative Council, a legislative advisory body, in 2004. That number increased to 35 in the 2009 elections, and was 34 in polls held in April, in which the number of seats expanded to 132.
In the Philippines, there has also been a meaningful increase in the number of women lawmakers in its House of Representatives from 49 in 2007 to 80 by 2013, although participation remains below a 30 percent electoral quota. Three women were elected to the 24-seat Philippines Senate in 2010, which increased to five in 2013. There has been no significant change in the level of women's participation over the last three election periods in the lower house of the Malaysian Parliament, however. Only 20 women won seats in the 222-member body in 2004, 23 women in 2008 and 24 in 2013.
Timor-Leste is the only country in Southeast Asia that has women holding at least 30 percent of legislative seats. In the 2001 elections, 22 women (25 percent) were elected to the 88-member National Parliament; in 2012, 25 women (38.46 percent) were elected.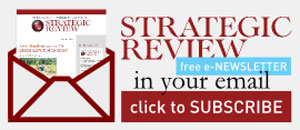 STAY CONNECTED TO SR INDONESIA