IN THE JOURNAL | INDONESIA 360
A better use for smartphones in Makassar
April-June 2017
By: Sri Mastuti, Nadya Haruna and M Iqbal Arsyad
The Lette neighborhood in Makassar, the capital of South Sulawesi Province, was for a long time stereotyped as a second-class community of rough, uneducated troublemakers who were frequently involved in violent communal conflicts. In 2013, Alauddin State Islamic University in Makassar (Uinam), in collaboration with a local nongovernmental organization, the Institute for Community Advocacy and Education (Lapar), and with support from the Canadian-assisted SILE Project at Indonesia's Directorate General of Islamic Education, introduced the Asset-Based Community Development (ABCD) approach to empowering local Indonesian communities.
The main principles of this approach are that "nobody has nothing" (everybody has different sorts of assets) and that it is the community that must lead its own development. As a result of asset mapping done by the Lette community, its members realized that one of the assets they possessed was youth groups. And most young people use smartphones and social media to communicate, albeit mostly for entertainment. After community discussions, it was decided that smartphones and social media could be used to develop community media to change the negative stereotypes of Lette.
The reason Lette chose community media as a vehicle to change stereotypes was because it gave marginalized people space to raise their voices to counter, or at least supplement, the mainstream media. As they participate in decisions that affect them, the publicity they create becomes a tool that is informative and educational. Community media is a forum in which any and all voices can be heard and to which anyone can contribute.
To read the complete article, please subscribe.
THIS IS A PREMIUM ARTICLE
You must be logged in as a Strategic Review subscriber to continue reading. If you are not yet a subscriber, please subscribe to activate your online account to get full online access.
LOG IN
BUY A PDF
Buy a premium PDF version of this article

SUBSCRIBE
Subscribe and get premium access to Strategic Review's content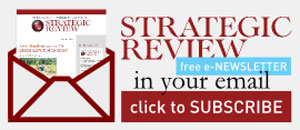 STAY CONNECTED TO SR INDONESIA