WEB EXCLUSIVES | COMMENTARIES
The Beginning of a Beautiful Friendship
India-Canada Nuclear deal the first step in closer energy, defense, security and trade cooperation
04 May 2015
By: Debalina Ghoshal
After fast-tracking the Jaitapur Nuclear Power Plant (JNPP) Project on a visit to France, Indian Prime Minister Narendra Modi's recent trip to Canada also bore a positive outcome for India's nuclear power projects.
Modi's France visit kick-started the long delayed JNPP project and his Canada visit opened new doors for nuclear cooperation with Canada, giving India-Canada civil nuclear relations a new impetus. Nuclear ties between the two date back to the 1950s when Canada provided the Canadian-Indian Reactor (CIRUS) nuclear reactor. However, the nuclear cooperation stalled when India conducted its Peaceful Nuclear Explosion (PNE) in 1974.
But, following the India-US nuclear deal and India's Nuclear Suppliers Group (NSG) waiver in 2008, New Delhi's nuclear cooperation with Canada only strengthened. In 2010, the two signed
a new civil nuclear agreement, which proved conducive for both nations. It opened up a new supplier for India's nuclear energy sector, while Canada found an "emerging market" for its nuclear industry.
In 2012, the ties strengthened further with the two countries increasing their nuclear cooperation with each other, and in 2013 they signed a civil nuclear deal, the Canada-India Nuclear Cooperation Agreement (NCA). This positive development was crucial for a uranium-starved country like India since New Delhi would now receive uranium from one of the largest producers in the world.
Prime Minister Modi's recent visit to Canada is a step further to strengthening this nuclear cooperation, which started in 2010 and is a continuation of the civil nuclear deal signed in 2013. During the visit, the Canadians agreed to provide India with 3,000 metric tons of uranium for five years under IAEA safeguards, to power her atomic reactors, and this deal was signed between Cameco Company and the Department of Atomic Energy (DAE). This makes Canada the third largest supplier of uranium to India after Russia and Kazakhstan.
As Modi moves ahead with his clean energy agenda, nuclear energy remains a crucial issue under his leadership. New Delhi in 2014 also ratified the Additional Protocol of the IAEA, which in return has resulted in increased nuclear cooperation with foreign countries, including Canada.
India has already ratified the Additional Protocol, which increases the transparency of the nuclear energy program. Along with the NCA, India and Canada also signed the Administrative Arrangement in 2012, which allows Canadian firms to export and import controlled nuclear materials, equipment and technology to and from India to nuclear facilities which are already subject to International Atomic Energy Agency (IAEA) safeguards. In addition to this, the Nuclear Safety and Control Act and the Export and Import Permits Act in Canada also control the export and import of nuclear materials, thereby alleviating concerns that any nuclear cooperation could lead to nuclear weapons development by India.
India has several opportunities, which it can exploit from this cooperation. Following the Fukushima crisis, nuclear safety and regulation has become a crucial issue for every country, and so India will seek to cooperate with Canada on this issue. Canada and India also wish to cooperate on the application of radioisotopes for "societal benefits". As New Delhi is working on the security of its nuclear power plants and also on nuclear proliferation resistant technologies, Canada could be a vital partner to cooperate with. The two nations are also trying to exploit opportunities to set up an India Nuclear Insurance Pool[1] which is a "risk transfer mechanism" that would enable the suppliers to "seek insurance to cover the risk of invocation of recourse" against the suppliers. This insurance would enable India to address the concerns of suppliers regarding the Civil Liability for Nuclear Damage.
They are also expected to cooperate on Indian Pressurized Heavy Water Reactors (PWHR), the bedrock of India's nuclear program, based on the CANDU reactor to increase its capacity, which would be for both mutual benefit and global nuclear energy needs. Also the uranium supply would increase the capacity of these reactors further. India's energy production at present is very low at under 3% at 6,000 megawatts (MW), while it expects 45,000MW of nuclear capacity by 2032.[2]
This nuclear deal could be a beginning of new enhanced bilateral relations between India and Canada with a "new level of mutual trust." This is because the cooperation is not just confined to nuclear cooperation. Nuclear cooperation in fact, forms the backdrop behind cooperation in other fields, including combating terrorism, defense and security cooperation, cyber security and education and development related cooperation.
This new relationship will open new avenues in nuclear cooperation between the two countries, and should not be viewed as a deal which could lead to nuclear proliferation. Rather, it could open new areas of technological cooperation between India and Canada in nuclear non-proliferation issues by exchanging technological know-how on proliferation resistant technologies.
Debalina Ghoshal is a Research Associate at the Delhi Policy Group, Delhi.
19 June 2016
With an election looming, views on Indonesia remain the same
by Duncan Graham | 9 February 2012 | Comments (0)
19 June 2016
New Delhi caught in crossfire between opposing US and China interests
by Debalina Ghoshal | 9 February 2012 | Comments (0)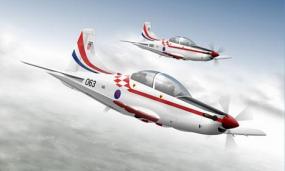 09 June 2016
Militarily speaking, Australia and Singapore have much in common
by Duncan Graham | 9 February 2012 | Comments (0)
MORE