WEB EXCLUSIVES | COMMENTARIES
Is Turkey breaking with NATO?
Plans to buy defense systems from China will impact relations with allies
08 December 2015
By: Debalina Ghoshal
Early in 2015, reports came in that Turkey was likely to continue with a deal to purchase missile defense systems from China[1] as part of plans to modernize its Armed Forces to adapt to a new security environment,[2] including acquiring sophisticated and affordable systems.
While a missile defense system compatible with those of other NATO nations would assure Turkey of being able successfully to intercept missiles along with other member countries, a non-NATO system would severely jeopardize its relations with both its NATO allies and the United States.
Turkey's quest for a missile defense system began in 2009 when the US decided, as part of its European Phased Adaptive Approach (EPAA), to field a sophisticated missile defense system in Europe [3] to counter possible missile threats from Iran.[4]
When NATO later began reviewing countries to field this system, Turkey, as a neighbor of Iran, seemed the natural choice to many.
However, throughout those discussions Turkey steered clear of claiming it saw Iran and Syria as threats, eager not to convey that its missile defense shield was meant to counter threats from Iran. Since the EPAA's inception, Turkey has made it clear to the US and NATO they should not mention Iran as a threat as part of the plan. [5]
Turkey has been working hard to improve its relations with Iran, especially after President Hassan Rouhani came to power,[6] as part of its policy of "Zero Problems with Neighbors."[7] In 2010, for instance, Turkey removed Russia and Iran from its National Security Council document, also known as the "Red Book," that lists its enemies.[8]
In 2009, the potential of missile threats from Israel or Syria resulted in Turkey seeking four long-range missile defense systems capable of destroying incoming missiles before they could enter Turkish airspace.[9] Russia, China, the US, a France-Italy consortium (Eurosam), and Israel, vied for the contract.
After NATO's Lisbon Summit in 2010, however, in a decision that attracted criticism from Iran, it was decided that Tirkey would host the early-warning radar systems as a component of a missile defense shield. However, there was no decision taken on deploying interceptors in Turkey, unlike Romania and Poland who would be hosting them.
With the Syrian crisis unfolding, Turkey felt susceptible to being inadvertently attacked by wayward Syrian Scud missiles as a result of the conflict there, which could have catastrophic effects on its population centers.
Even though, at Turkey's request, NATO Patriot interceptors were deployed in Turkey to counter Syrian missiles, Ankara opened its bidding process to Russia, China, France and the US for missile defense interceptors. The reasons for doing so were simple. The Patriot missile defense system was only capable of providing protection in their immediate vicinity[10] and could not intercept short-range missiles. [11]
Another possible problem was the perception that the NATO missile defense shield would share information with Israel, a plan with which Turkey was not comfortable. Although it was assured data collected by early warning NATO systems in Turkey would not be shared with Israel,[12] Ankara was said to remain apprehensive.
In September, 2013, reports in Turkey said the China Precision Machinery Export-Import Corporation (CPMEIC)[13] - on which the US had imposed sanctions - had won a $4bn contract to help Turkey develop missile defense interceptors. Ankara was said to be eager to avail itself of technology transfers[14] rather than purchase entire weapons systems, and this deal enabled it to co-develop a missile defense system rather than buying it from another country. China had also offered to provide the weapons system at an affordable cost.[15]
This decision was not viewed positively[16] by NATO and the US.
To ensure the EPAA provides blanket protection to Europe from ballistic missile threats, all missile defense systems of NATO nations need to be compatible with each other. So NATO is not likely to be comfortable making a Chinese missile defense system compatible with its own system as this would enable Beijing to gather information on US and NATO defense systems and develop counter-measures to nullify those advantages.
In 2014, it was reported that due to disagreements with China on the joint production of the defense system, Turkey was reconsidering its decision to go forward with Beijing, and commenced talks with France.[17]
But, early in 2015, new reports indicated the China deal was back on again,[18] though the issue of technology transfer from China to Turkey had not been clarified.[19]
However, there is still hope for the US and Eurosam if an affordable price can be secured for Turkey while also allowing the technology transfer.
Any deal struck with China or any other non-NATO country, however, would likely result in Turkey having to buy its own satellite and radar systems, without the involvement of NATO and the US.
It is too early to predict if a Chinese missile defense system in Turkey could jeopardize Ankara's relations with its NATO allies. But with the recent withdrawal of a NATO Patriot missile defense system by Germany and the US from Turkey, [20] it remains to be seen if the trust factor between Turkey and NATO will continue.
Debalina Ghoshal is a Research Associate at the Delhi Policy Group, New Delhi, India
---
19 June 2016
With an election looming, views on Indonesia remain the same
by Duncan Graham | 9 February 2012 | Comments (0)
19 June 2016
New Delhi caught in crossfire between opposing US and China interests
by Debalina Ghoshal | 9 February 2012 | Comments (0)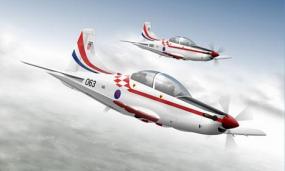 09 June 2016
Militarily speaking, Australia and Singapore have much in common
by Duncan Graham | 9 February 2012 | Comments (0)
MORE