WEB EXCLUSIVES | COMMENTARIES
Indonesia's renewable energy potential
Nation in unique position to develop nearly every renewable energy source
29 November 2015
By: Andy Nguyen
Indonesia, one of the world's largest greenhouse gas emitters, is uniquely positioned to make substantial contributions to the fight against climate change. Despite its lackluster record on emissions, the country possesses vast potential to develop nearly every renewable energy source.
Renewable energy is expected to be a central theme of the upcoming Paris climate talks, and Indonesia should use this opportunity to develop policies that scale up its renewable energy sector and embrace clean energy technologies.
In the lead-up to Paris, Indonesia has committed to reducing greenhouse gas emissions relative to its business-as-usual scenario by 29 percent by 2030. Reductions could be as high as 41 percent with international assistance. Advancements in the country's renewable energy sector are expected to be a key driver behind these commitments, as the government vowed to increase the share of renewable energy in the country's mix from 5 percent to 19 percent by 2019. By 2025, Indonesia expects to raise this share to 25 percent.
Typically, such a large and rapid increase in capacity would be an improbable goal, but Indonesia can reach it. The country has a world-leading 27 gigawatts of geothermal electricity potential and an even larger 75 gigawatts of hydropower potential. Indonesia's installed capacity of geothermal and hydropower, however, sit at just 1.4 gigawatts and 6 gigawatts, respectively.
The country's potential for wind and solar energy are also significant, and substantially tapping into all of these renewable sources would benefit the country's emissions goals. For instance, fully utilizing its geothermal potential would prevent a yearly release of around 0.7 gigatons of emissions, almost equivalent to the total emissions that Indonesia released in 2012.
Indonesia enjoys significant domestic momentum and international support. The Jokowi administration has made immense progress on energy reforms in the past year, as documented in a helpful list recently curated by The National Bureau of Asian Research. Indonesia has also partnered with the United States on numerous renewable energy projects.
For instance, the US Department of Energy is funding a three-year initiative that will help develop clean energy in Indonesia and increase electricity access to distant locations. The US Agency for International Development is working with Indonesian government agencies to accelerate renewable energy development, improve energy efficiency, and help Indonesia meet its emissions reduction targets.
The United States is also working with Indonesia on geothermal financing structures and project risk assessment tools. Add in a $500 million loan from the Asian Development Bank (ADB) – including $100 million from the Asean Infrastructure Fund – meant to help Indonesia develop cleaner energy sources, and the country appears well supported to combat climate change heading into Paris and beyond.
But even with an upgraded renewable energy sector, Indonesia will still face immense challenges fulfilling its climate commitments. One challenge involves meeting the country's surging domestic energy demand while addressing growing reliance on coal. Although the Jokowi administration has committed to adding 35 gigawatts of electricity capacity over the next five years – on top of its current 50 gigawatts – 60 percent of this additional capacity is expected to be coal-fired.
Regardless of any advancements made in the realm of renewable energy, 21 gigawatts of additional coal-fired electricity in five years will have a huge impact on emissions. Moreover, nearly all non-fossil fuels mentioned are more expensive and less accessible to Indonesia than coal. The abundance and affordability of coal in the archipelago, along with the sheer size of domestic energy demand, will continue to make coal a tempting source for immediate use.
Another challenge is that renewable energy gains apply largely to the power sector. Indonesia's transport sector, however, accounts for over 20 percent of the country's total CO2 emissions and is highly dependent on oil. Unless there is a breakthrough in technology for batteries, electric vehicles, and power storage facilities or a nationwide transition to cleaner liquid fuels, Indonesia's renewable energy improvements will have a minimal effect on emissions from the transport sector.
Lastly, Indonesia has had a long and difficult history with peat fires and the accompanying haze, and this year's fires have been particularly disastrous for emissions. Researchers estimate that Indonesia's emissions during a three-week period of this year's blazes exceeded the total annual emissions for Germany. In fact, around 60 percent of Indonesia's greenhouse gas emissions from 2012 were due to land-use change and forestry, which includes forest fires. Clearly, a monumental change in land and forest management must accompany any effort to mitigate energy-related emissions.
Indonesia can use the Paris climate talks as a forum to commit to further developing its renewable energy potential and garner additional support for and investment in renewable energy projects. The country should incorporate technologies that make fossil fuels like coal cleaner and increase use of natural gas, which emits less carbon per unit of energy than coal and is widely available domestically.
The Jokowi administration still has a ways to go on fuel subsidy reform and the reallocation of funds toward energy infrastructure and electricity grid development. But more fully embracing renewable energy is a critical step toward improving greenhouse gas emissions, fortifying the country's energy security, and contributing to economic stability.
For more on these issues, including a deeper analysis on Indonesia's oil and natural gas sectors, read The National Bureau of Asian Research (NBR)'s 2015 Energy Security Report Indonesia: A Regional Energy Leader in Transition. The report will be available for free download on NBR's website for a limited time following its Washington, DC, launch event on December 1.
Andy Nguyen is a Project Associate in the Trade, Economic, and Energy Affairs group at The National Bureau of Asian Research.
27 April 2016
If Indonesia wants to be taken seriously as a world power, the death penalty has to go
by Duncan Graham | 9 February 2012 | Comments (0)
27 April 2016
The recent Natuna confrontation means Indonesia now has a stake in the issue
by Devina Heriyanto | 9 February 2012 | Comments (0)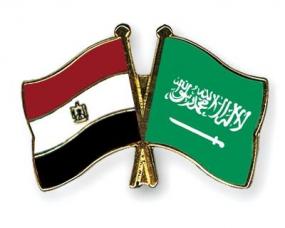 18 April 2016
Island decision shows just how far Saudi Arabia has drawn Egypt into its bloc of Sunni nations
by Stratfor | 9 February 2012 | Comments (0)
MORE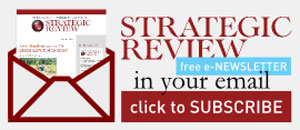 STAY CONNECTED TO SR INDONESIA