IN THE JOURNAL | INDONESIA 360
Human Trafficking in Southeast Asia: Why Indonesia Matters
October-December 2015
By: Atin Prabandari and AAI Diah Tricesaria
Last May and June, Southeast Asia suffered its biggest migrant crisis since the Indochina Refugee Crisis of the 1970s. Thousands of Rohingya refugees and Bangladeshi migrants were stranded in the Andaman Sea and Malacca Strait in atrocious conditions, without adequate food and water and suffering physical and mental abuse at the hands of their human traffickers. After being abandoned at sea, their boats were rejected or turned away by Indonesia and Malaysia in what was described as a game of "maritime Ping-Pong," before both countries, under growing international pressure, finally agreed to provide temporary shelter to more than 5,000 Rohingya and Bangladeshis.
Regrettably, the international response was mainly directed toward humanitarian efforts to mitigate the impacts of the crisis. Some efforts were also put toward addressing the root causes of the crisis, including the Myanmar government's discriminative policies toward Rohingya Muslims and poor economic conditions in Bangladesh.
Little attention, however, was given to the intermediary causes that triggered the crisis. One should not forget that the crisis emerged as a result of the Thai authorities' crackdown on one of the biggest human trafficking networks in Southeast Asia, following the discovery of mass graves in illegal trafficking camps on the Thai-Malaysian border. The panicked traffickers had no option but to use sea routes instead of the usual overland routes. When the crackdown continued at sea, the traffickers abandoned the boats, leaving their passengers to die and setting off a regional crisis that received global media coverage.
What played out, sadly, is just the tip of the iceberg. Human trafficking in Southeast Asia is huge in scale, deep and chronic. There are a myriad of complex trafficking networks involving many actors in different roles. There have been many efforts at the national, subregional, regional and interregional levels to combat human trafficking, but they have not significantly reduced the magnitude and sheer number of human trafficking operations and victims.
We argue that there are at least four factors that contribute to the difficulties in combating human trafficking in Southeast Asia. The first is related to a lack of consensus among decision makers on how to understand human trafficking. The second is the lack of adequate judicial and legal systems, and substandard law enforcement at the national level within the region, especially related to corruption and the involvement of high-ranking officials in trafficking. Third, there is a lack of synergy and coordination among the multiple actors involved in countertrafficking efforts, and fourth, there is a lack of leadership in coordinating regional efforts. Therefore, we contend that Indonesia's leadership will be crucial in dealing with this scourge.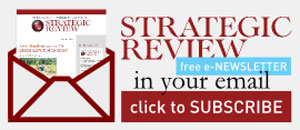 STAY CONNECTED TO SR INDONESIA