PHOTO ESSAY
Teaching peaceful Islam
By: Rony Zakaria
Indonesia is the world's most populous Muslim-majority nation and Islamic education is common among young Indonesian students, whether it be in public or private schools. In fact, religion, like math, science, history and other subjects, is part of the national curriculum.
One of the most crucial foundations of Indonesia's national education system are Islamic boarding schools, known as pesantrens. There are more than 27,000 such schools across Indonesia, teaching nearly four million children and young men and women. The pesantren education system, which is low-cost, is especially vital to poor Indonesian families who otherwise would not have the money to send their children to school at all, or properly feed them at home. Many decades ago, the system required students, known as santri, to work in the headmaster's rice fields in exchange for food, shelter and education, according to Wikipedia.
Also at that time, most pesantrens only taught religious studies, but over the last 70 years they have shifted to include secular subjects, while still putting more focus on Islam than public schools do.
Many boarding schools are run by prominent local Islamic clerics and their families. There are many famed pesantrens, and one that is gaining wider notoriety in Indonesia is Pondok Pesantren Lirboyo, located in the city of Kediri, in East Java Province. The school was founded in 1910 by Kyai Haji Abdul Karim, who had moved to the area to spread Islam and educate locals in Lirboyo village, which at that time was notorious for its high crime rate.
Pondok Pesantren Lirboyo is viewed as teaching a more liberal, mainstream form of Islamic studies, and among its alumni are former national government officials, the heads of Islamic organizations and highly respected clerics. What began as a single building and a mosque more than a century ago is today a sprawling 19-hectare campus with more than 17,000 students ranging from age 5 to young adults, who either live in school dorms or in nearby boarding houses. The school also has a separate campus for female students.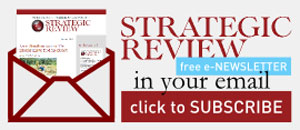 STAY CONNECTED TO SR INDONESIA