IN THE JOURNAL | BOOK REVIEWS
The land of the setting sun
April-July 2016
By: David Plott
Examining Japan's Lost Decades
Edited by Yoichi Funabashi and Barak Kushner
(Routledge, 2015, 372 pp)

Reviewed by
David Plott
I spent four years as a teenager in Japan, and when I left in 1970 to return to the United States, I was in love with the country's people and culture, and determined to follow what happened in this place where I had spent such formative years. A decade later, I read with great interest Ezra Vogel's "Japan as Number One: Lessons for America" (1979). It was a time in the United States when workers and policy makers alike looked to the rise of Japan with both admiration and trepidation. By the 1980s, when Japan's spectacular economic performance was in its heyday, it seemed that America would be eclipsed by an increasingly prosperous and globally engaged Japan – much as the United States now worries about being overtaken by a rising China. But by the last trading day of 1989, when the Tokyo Stock Exchange reached its all-time peak, the wax-woven wings of Japan's Icarus had come too close to the rising sun; Japan's economic miracle melted and came tumbling back to earth.
Thus began what is now called Japan's "Lost Decades," more than 25 years of economic stagnation and political paralysis unprecedented in modern history. This volume, "Examining Japan's Lost Decades," edited by Yoichi Funabashi and Barak Kushner, is a comprehensive and sobering account of the abject failure of Japan's political, bureaucratic, financial and corporate leadership to make and implement the decisions necessary to put the country back on the right course. From the beginning of the 1990s until now, I, like so many other observers, have watched with bewilderment and alarm at the seemingly inexplicable inability of Japan to get its act together, especially in the face of China's rise and the progress of so many other East Asian economies.
What is clear from the 15 superb essays in this volume is that Japan's decline was not foreordained. It was the result of a complacent and triumphalist confidence in a system that had led to Japan's remarkable economic growth after the devastation of World War II. That success produced a domestic sense of Japanese exceptionalism, a chest-thumping conviction among Japanese that what had worked in the past would work in the future. They were wrong. For already in the 1980s, when Japan appeared to be at the top of its game, problems were accumulating, including demographic trends that would herald an alarming population decline in the decades ahead and a rapidly aging population; an asset-price bubble that saw property and stock prices reach stratospheric and ultimately unsustainable levels; a system of corporate financing and governance that encouraged, rather than disciplined, moral hazard; and a political system and bureaucracy rife with corruption and insulated from genuine political competition.
When the asset-price bubble burst in the early 1990s, triggering the onset of the lost decades, the initial effects were predictable – economic recession, asset-price deflation and an explosion in nonperforming loans, leading to a series of bankruptcies in the banking system. In what is a hallmark of the lost decades, the government's response was too little, too late. The interest rate cuts by the Bank of Japan and the injections of liquidity by the Ministry of Finance were nowhere near adequate to address the downturn. But it was the problem of nonperforming loans – which were "the principal cause of Japan's economic problems," writes Keiichiro Kobayashi – that perhaps best illustrated the unwillingness of Japan's leaders to make tough decisions. Rather than insisting that banks clean up their balance sheets, successive governments effectively swept the problem under the rug. It wasn't until the early 2000s, under the government of Prime Minister Junichiro Koizumi, that a serious effort was made to address the problem. It has only been since the current government of Prime Minister Shinzo Abe, and his so-called Abenomics, that Japan has finally begun to take comprehensive measures to revive the economy – although not with sufficient vigor in tackling structural reforms. It remains to be seen whether those measures will ultimately work.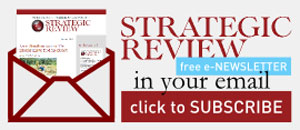 STAY CONNECTED TO SR INDONESIA