WEB EXCLUSIVES | COMMENTARIES
Turkey's self sufficiency strategy
Offensive missile capability grows from strength to strength
05 June 2017
By: Debalina Ghoshal
In May, Turkey test fired the Bora missile, its first indigenous ballistic missile, with a range of 280 kilometers. There is little doubt that this will boost confidence and morale and add strength to its conventional deterrence capability.
The development of the 280km range ballistic missile, also known as the Kaan missile and developed by major Turkish weapons manufacturer and defense contractor Roketsan, is not surprising as in 2012 Turkey expressed its desire to develop long-range intermediate range ballistic missiles (IRBM) and an intercontinental ballistic missile (ICBM). Given Ankara's threat environment, it is difficult to fathom the reason for developing an ICBM, but one can easily decipher its desire for an IRBM and test firing a 280 km range ballistic missile.
Turkey's aim to develop indigenous missiles dates back to 2006, when it developed a standoff missile (SOM). A 280 km range ballistic missile provides scope for exporting these missiles without violating the Missile Technology Control Regime (MTCR) - an informal and voluntary partnership among 35 countries to prevent the proliferation of missile and unmanned aerial vehicle technology capable of carrying above 500 kg payload for more than 300 km - enabling it to spread its influence amongst regional players.
At present, Turkey's threat environment comprises Iran, with which it shares an age-old rivalry, Saudi Arabia, Syria and Israel. It shares a border with Syria that is the victim of frequent missile strikes. While Ankara is working on anti-missile systems and is trying to cooperate with other countries such as Russia, and previously China, to acquire such a system, a perfect mix of offensive and defensive systems would strengthen conventional deterrence. It has also increased its defense budget and military spending amid the growing threat.
It would be wrong to say that the reason for Turkey's interest in indigenous missile programs can be attributed solely to the attempted coup last year. But there is little doubt that President Recep Tayyip Erdogan suspected US involvement and, thereafter, has hastened the development of indigenously built surface-to-surface missiles, with the Bora test providing a boost to its "self-confidence to make better ones,"[1] according to Turkish Defense Minister Fikri Isik.
However, one of the main reasons for Turkey to concentrate on an indigenous missile system is its declining faith in NATO, and it has also expressed discontent over non-membership of the European Union despite being a member of NATO. There are also issues with the European Phased Adaptive Approach (EPAA), a missile defense system the US plans to deploy in Europe to protect NATO and, reportedly, Gulf Cooperation Council countries, from incoming ballistic missile threats from Iran and North Korea.
Although Turkey would host the radar on its territory, it was opposed to some components of the EPAA earlier planned to be hosted by Israel, deeming it unreasonable to host NATO systems with a non-NATO member. This insecurity and uneasiness on Turkey's part was more so because Turkey and Israel are regional rivals.
There is also debate in the US, especially following the attempted coup, on whether the tactical nuclear weapons (TNWs) that it stations in Turkey should be removed.
Turkey is also looking for technology transfer, co-production and indigenous development in weapons procurement, rather than purchasing the entire system from advanced countries, to reduce its reliance on those nations. This is due to countless delays and refusals by advanced countries for weapon systems and the increased cost of particular systems.
Turkey has already reduced its reliance on foreign support for weapon systems, and instead has increased its research and development activities to produce such systems domestically, and it aims to be self-sufficient by 2023. This will strengthen its hard power prowess and provide it with a strong bargaining chip for entry into the European Union, and also have a strong influence in the region.
Turkey, in the coming years, will develop sophisticated missile systems to complement its defense by denial strategy with offensive weapons especially, as there is an increment in its defense budget.
Debalina Ghoshal is a Research Fellow at the Centre for Human Security Studies, Hyderabad.
---
[1] "Turkey test fires first domestically manufactured ballistic missiles", Press TV, May 12, 2017, <http://www.presstv.ir/Detail/2017/05/12/521559/Turkey-ballistic-missile-NATO-Russia>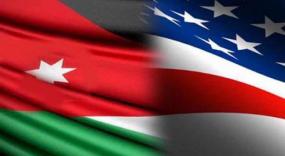 01 February 2018
Jordan-US nuclear cooperation edging closer
by Debalina Ghoshal | 9 February 2012 | Comments (0)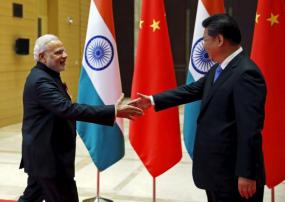 01 February 2018
Move likely a win-win for both sides, but clear objectives and synergies needed
by Tridivesh Singh Maini | 9 February 2012 | Comments (0)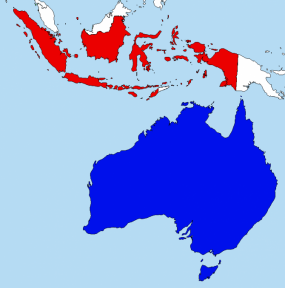 19 January 2018
Free trade talks take a back seat to domestic politics
by Duncan Graham | 9 February 2012 | Comments (0)
MORE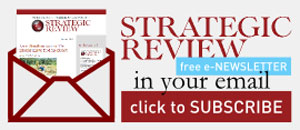 STAY CONNECTED TO SR INDONESIA