WEB EXCLUSIVES | COMMENTARIES
Trump's tough message to Pakistan army
Previous support in war on terror not enough to save military aid
22 August 2017
By: Tridivesh Singh Maini
New Delhi is closely watching stance of US President Donald Trump's administration stance vis-à-vis Pakistan on the issue of fighting terrorism. During his address to the nation on August 21 regarding his strategy pertaining to Afghanistan, Trump categorically asked Pakistan to do more in fighting terror groups. Said Trump:
"We can no longer be silent about Pakistan's safe havens for terrorist organizations, the Taliban, and other groups that pose a threat to the region and beyond," Trump said in the address.
"Pakistan has much to gain from partnering with our effort in Afghanistan. It has much to lose by continuing to harbor terrorists," he said
Trump also asked India to do more: "We appreciate India's important contributions to stability in Afghanistan, but India makes billions of dollars in trade with the United States, and we want them to help us more with Afghanistan, especially in the area of economic assistance and development."
Apart from his criticism of Pakistan, two interesting developments took place in the past few days, which India will be carefully observing.
The first is the proposed decision to cut off military aid altogether to Pakistan.
"The president wants to cut off all military aid to Pakistan. That's part of the strategy" said a White House spokesman, according to a Foreign Policy report.
During his meeting with close advisors at Camp David to discuss the US approach to Afghanistan, Trump was in favor of taking this drastic step, because in spite of providing aid to Pakistan, the latter has been backing the Taliban, and the Haqqani network which operates in Pakistan, close to the Afghanistan border.
United States Central Command (CENTCOM) commander General Joseph Votel, who led a delegation to Pakistan, also made it clear to the military as well as political leadership that action should be taken against terror groups targeting neighboring countries - a reference to India and Afghanistan.
"In his discussions with Pakistani leaders, he emphasized that all parties must work to ensure that Pakistani soil is not used to plan or conduct terrorist attacks against its neighbors," the US Embassy in Islamabad said.
Votel met with Prime Minister Shahid Khaqan Abbasi, Defense Minister Khurram Dastgir, Chairman of the Joint Chiefs of Staff Committee General Zubair Hayat and Chief of Army Staff (COAS) General Qamar Javed Bajwa to convey his message.
Decision to cut military Aid
The move is no great surprise, as there has been a strong pitch for reducing aid. Two members of the US Congress, Dona Rohrabacher and Ted Poe in June recommended that the US cut its aid to Pakistan, given that it continues to support terror groups.
In July, the US refused to release $350 million, categorically stating that Pakistan was not doing enough to fight the Haqqani network.
"The funds could not be released to the government of Pakistan at this time because the [defense] secretary could not certify that Pakistan has taken sufficient action against the Haqqani Network," said Adam Stump, a Pentagon spokesman.
Earlier this month, Trump's national security advisor, General HR McMaster, also stated that Trump wants Pakistan to move away from its zero sum approach, and its support of the Taliban and Haqqani network.
State Department opposition
The decision to reduce military aid to Pakistan has not gone unchallenged. In May, military aid was reduced from $265 million to $100 million. This was opposed by the State Department, with the argument being that Pakistan is important due to its strategic location in the context of South and Central Asia, and is an important economy.
"Pakistan plays a key role in the US counter-terrorism strategy, the peace process in Afghanistan, nuclear non-proliferation efforts, and stability and economic integration in South and Central Asia. It is also a large and growing economy offering profitability for US businesses," said one report.
Reactions
The decision to reduce military aid will be welcomed not just by India, but also pro-democracy forces in Pakistan including Nawaz Sharif, who recently had to step down as prime minister. The decision could also help in altering the civil-military balance in Pakistan in the long run. In the past, US governments have gone soft on the Pakistan army, due to the Afghanistan factor.
The Pakistan army too has been surprised by Trump's decision, given the fact that for far too long it has been able to charm officials in the Pentagon by highlighting its role in the fight against terror.
During a meeting at General Headquarters in Rawalpindi, the Chief of Army Staff Gen. Qamar Javed Bajwa said: "More than financial or material assistance, we seek acknowledgement of our decades-long contributions towards regional peace and stability, understanding of our challenges and, most importantly, the sacrifices the Pakistani nation and its security forces have rendered in [the] fight against terrorism and militancy."
India should welcome not just the decision to reduce military aid, but also the clear message to Pakistan, that it should not be used to target India.
Other key steps
The US has adopted a firm stand against terror groups. On August 16, it designated the Hizbul Mujahideen as a foreign terrorist group. In June, it declared Pakistan-based chief Syed Salahuddin as a global terrorist. All of Hizbul Mujahideen's financial assets and property subject to US jurisdiction have been frozen, and US citizens have been strictly prohibited from engaging in any transactions with the group.
Earlier steps taken by Washington which clearly illustrate its intent to back New Delhi include supporting India's proposal for declaring Masood Azhar as a designated terrorist at the United Nations. The proposal, backed by the UK and France, has been repeatedly obstructed by China.
Trump's foreign policy
In conclusion, while many are skeptical of the Trump administration's tough stance vis-à-vis Pakistan, some dub it "transactional". Others argue that the US President is unpredictable. The firmness being showed concerning the Pakistan army is welcome.
Trump needs to realize that the America First policy does not mean being isolationist, as he acknowledged during his address on August 21. On the other hand, the US needs to play a more pro-active role in joining hands with democratic countries to fight terrorism, and the hegemonic designs of China, in both South Asia and the Asia-Pacific.
Tridivesh Singh Maini is a New Delhi based Policy Analyst associated with The Jindal School of International Affairs, OP Jindal Global University, Sonepat.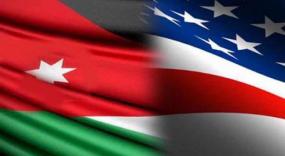 01 February 2018
Jordan-US nuclear cooperation edging closer
by Debalina Ghoshal | 9 February 2012 | Comments (0)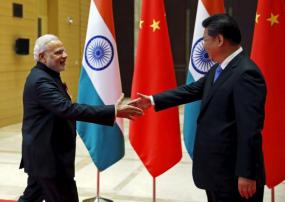 01 February 2018
Move likely a win-win for both sides, but clear objectives and synergies needed
by Tridivesh Singh Maini | 9 February 2012 | Comments (0)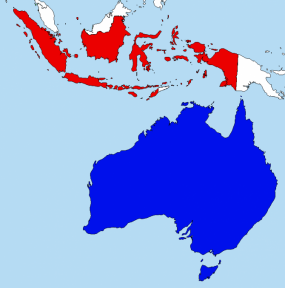 19 January 2018
Free trade talks take a back seat to domestic politics
by Duncan Graham | 9 February 2012 | Comments (0)
MORE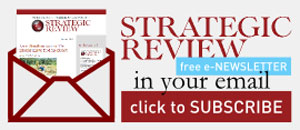 STAY CONNECTED TO SR INDONESIA