WEB EXCLUSIVES | COMMENTARIES
South Korean nuclear energy dilemma
New president promised to phase out nuclear power, but power bills will increase
11 January 2018
By: Debalina Ghoshal
South Korea's nuclear energy programme has existed for a while now. However, with new President Moon Jae-in winning the election in 2017 following the impeachment of Park Guen-hye, Seoul's nuclear future looks bleak.
In June 2017, reports emerged that the new president had decided to halt the country's nuclear energy programme, including plans to build a new nuclear power plant and extend the lifespan of existing plants.
"We will end the nuclear oriented power generation plan and pave the way for a nuclear free era," Moon said in June 2017 on the closure of Kori No.1, the country's oldest nuclear reactor which was built by Korea Electric Power Company (KEPCO). Moon instead plans to focus on renewable sources of energy such as solar and wind power.
South Korea operates 25 nuclear reactors, of which 11 are expected to be shut down by 2030. However, there is a belief that KEPCO is looking at the decommissioning business, which is expected to grow to $980billion by 2050, and decommissioning Kori No.1 would form the basis of this.
One of the major reasons for the switch away from nuclear power is the 2011 Fukushima disaster in Japan, which caused uproar in in South Korea regarding the future of nuclear energy there and safety related issues. This was coupled with corruption scandals in the nuclear industry in South Korea, including the forging of certificates for safety standards of nuclear reactors in 2012. Moon's concern is that South Korea is also prone to earthquakes and, hence, prone to incidents similar to Fukushima that can have a "devastating impact."
It was one of Moon's campaign promises to wind down the nuclear power programme, and now he is in power he is living up to his promises. However, while safety issues should be a priority, it cannot be denied that nuclear power is a fully-fledged industry in South Korea, and it is an important exporter of nuclear technology. Closing down the nuclear programme will obviously adversely affect South Korea's nuclear energy industry.
The twist
Nuclear energy is a "divisive" issue in South Korea. Its nuclear future is mired in debates and controversies with several politicians, media houses and the nuclear industry opposing the decision to wind down the nuclear energy programme. Moon created a 471-member citizen panel to advise him on the operation of nuclear power plants, which voted 59.5% in favor of completing the two new nuclear reactor projects - the Shin Kori No.5 and No.6.
Public opinion was in favor of new nuclear reactors to maintain the "stability of power supply." The reactors are expected to be completed by 2021 and 2022, respectively. Nuclear power comprises 27% of South Korea's electricity supply.
Another reason for choosing to complete the nuclear reactors is because of the fear of excessive dependence on liquefied natural gas (LNG) as source of energy. Last year, South Korea imported 33.4million tonnes of LNG, and if the nuclear power plants were to shut down the dependence would only increase further. In April 2017, South Korea paid $1.08 billion for LNG imports. In June 2017, it paid $1.1 billion.
The third reason is that post elections, not only did Moon promise a cut in nuclear energy, but also a cut in the reliance on coal. Such a decision to move away from coal would only increase the reliance on LNG, should nuclear energy also be phased out.
Finally, nuclear is a clean energy as it does not involve greenhouse emissions. South Koreans in recent years have been concerned over worsening air quality and hazardous smog and toxic air.
Conclusion
South Koreans likely realize that one of the cheapest forms of energy is nuclear power, and that it is cost effective to move on with nuclear energy rather than to look for alternative sources. In Japan, the cost of electricity has risen at an exorbitant rate post Fukushima when Japan closed down its nuclear programme.
Surely, South Koreans, who are already burdened with paying high electricity bills, do not want to invite any further increase in their expenditure on electricity consumption.
Debalina Ghoshal is an independent consultant specializing in nuclear issues and missile and missile defense issues.
13 March 2018
The plans of President Joko to make Indonesia an industrial giant blocked by illiteracy
by Duncan Graham | 9 February 2012 | Comments (0)
13 March 2018
Iran gaining dominance by supporting Houthi rebels
by Debalina Ghoshal | 9 February 2012 | Comments (0)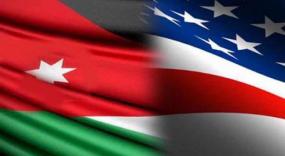 01 February 2018
Jordan-US nuclear cooperation edging closer
by Debalina Ghoshal | 9 February 2012 | Comments (0)
MORE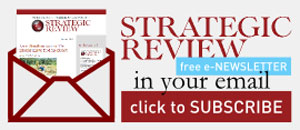 STAY CONNECTED TO SR INDONESIA