WEB EXCLUSIVES | COMMENTARIES
Singapore's key challenges as Asean chair
A balancing act is needed when dealing with China, the US, India and Myanmar
05 December 2017
By: Tridivesh Singh Maini
Singapore, one of the success stories of the Association of Southeast Asian Nations (Asean) region, and for long a benchmark in terms of efficiency and transparent governance, has taken over as Asean Chair for 2018 from the Philippines. The city-state has been at the forefront not just of economic integration within the region, but also for the amicable resolution of issues which have divided the bloc.
Singapore, in spite of its small size, has been able to deftly balance complex relationships as a consequence of visionary leadership, backed up by an efficient diplomatic service.
In the current situation, however, there is more than one challenge for Singapore.
The first will be balancing relationships, between US and China on the one hand, and China and India on the other.
For a long time, Singapore has sought to balance ties between US and China – and has done so with great distinction. Only last month, the Singapore Prime Minister Lee Hsien Loong said in an interview with CNBC:
"If there are tensions between America and China, we will be asked to pick a side. It may not be directly, but you will get the message that 'we would like you to be with us, and are you with us? If not, does that mean you're against us?' And that's to put it gently," he said.
This is strongly borne out by the close economic relations with both the US and China. Singapore is the second largest Asian Investor in the US, with investments in a number of areas, across a number of states. Its cumulative investment in the US, as of 2016 was well above US$70 billion, and for Asian countries it was behind only Japan. Bilateral trade between both countries has witnessed a rise, ever since the free trade agreement signed in 2004, and estimated at US$45 billion.
Economic ties between Singapore and China are equally robust. Bilateral trade between the two was estimated at over US$65 billion as of 2016, and this accounts for nearly 13 percent of Singapore's global trade. It is also the second-largest investor in China, with investments of well over US$6 billion. In recent times, however, China has accused Singapore of echoing the American line on the South China Sea, as well as One Belt One Road. China's decision not to invite the Singapore Prime Minister to the belt and road forum in May is a strong reiteration of this point. Singapore was instead represented by National Development Minister Lawrence Wong.
In recent months, Singapore has been conducting damage control and has been pitching strongly for the belt and road initiative and its benefits. Home Affairs and Law Minister K. Shanmugam said during a lecture at Lee Kuan Yew School of Public Policy, Singapore:
"The figures show that we are already benefiting significantly from the opportunities offered by the [initiative]. China's investments in Singapore alone amount to about one-third of its total investments in belt and road countries. Singapore's investments in China accounted for 85 per cent of total inbound investments from belt and road countries.
The Singaporean prime minister said in an interview with Xinhua, prior to his China visit:
"The Initiative will help foster closer cooperation among China and its neighboring countries as well as its trade partners in Europe, Asia and even Africa."
As for Singapore's ties with India, they have grown over the past two decades in the economic and strategic sphere. The city-state has been India's gateway to the rest of the Asean region, and it was the first Asean country to unequivocally push for a broader role for India in Asean. From being a sectoral dialogue partner in the 1990's India's engagement with Asean has progressed by leaps and bounds and the city-state deserves credit for this.
If one looks at bilateral relations between Singapore and India, it was the largest foreign direct investment (FDI) investor in India in 2015-2016, with FDI inflows estimated at nearly US$14 billion. In 2016-2017, however, inflows dropped to less than US$9 billion, and Singapore was overtaken by Mauritius. But the overall economic engagement is substantial, and a number of Singaporean companies are directly engaging with state governments.
A Singaporean consortium is working jointly with the Andhra Pradesh government for the development of the state capital Amaravati (the earlier capital Hyderabad is now capital of Telangana). Similarly, in the strategic arena, India has forged close relationships, and both countries navies and militaries are working closely together.
On the sidelines of the East Asia Summit, Lee met with the Indian Prime Minister, Narendra Modi. Modi has also been invited for the Shangri-La Dialogue. Modi, for his part invited Lee, along with other Asean leaders, to attend the Republic Day Parade (2018), and Lee has accepted.
On January 25, 2018 a summit to commemorate 25 years of India-Asean dialogue partnership will be held.
Lee also made the point that Asean is likely to conduct summits in both Australia and India.
It remains to be seen as to how Singapore pushes for a greater role for India in Asean, and how Beijing reacts. It also remains to be seen whether any other Asean countries also become part of the newly formed Quad grouping (India, US, Australia and Japan), and there is clearly scope for countries like Indonesia and Vietnam to join.
US isolationism
Third, US President Donald Trump has been more isolationist than his predecessors, and this has caused discomfort within Asean, as Beijing will have a free run in the region. Those countries wary of China are especially uncomfortable.
Singapore, which has emerged as an important global hub and has benefited immensely from globalization, is not comfortable with Trump's approach, and was critical of the US withdrawal from the Trans-Pacific Partnership (TPP).
"It [the US] has security interests in Asia, and the fact that Asia is stable and prospering and not a troubled part of the world, I think that's a great relief to the United States to say the least," said Lee.
Apart from Trump's isolationism, his shifting stance on China is also a source of worry to Singapore and other Asean.
Fourth, on contentious issues such as excesses against the Rohingya in Myanmar, Singapore will need to take a clear stance. It has generally refrained from commenting on issues pertaining to human rights and civil liberties, but this is likely to create a divide not only within Asean, with Malaysia and Indonesia having criticized Aung San Suu Kyi's government for not taking timely action to prevent atrocities and excesses against the beleaguered minority, but would also put Singapore at variance with the US, given that during his recent visit Secretary of State Rex Tillerson forcefully raised the Rohingya Issue.
"The world can't just stand idly by and be witness to the atrocities that are being reported in the area," he said.
"Myanmar's response to this crisis is critical to determining the success of its transition to a more democratic society. The key test of any new democracy is how it treats its most vulnerable and marginalized populations."
He has also said that he does not believe sanctions are the answer.
China, of course, has not taken such a strong position, although it has recommended a three-stage solution to Bangladesh and Myanmar to resolve the issue.
Conclusion
The key challenge for Singapore as Asean chair will be accommodating not just differing viewpoints, but also taking a clear stance on issues, something which it has refrained from, while also seeking to punch above its weight. If it needs to distinguish itself from China, it cannot turn a blind eye to human rights abuses anywhere in the Asean region.
Aside from this, economic and geo-political developments in Asean will be driven by the behavior of external powers like the US and China. An isolationist and whimsical US, and an aggressive China, are not good news for the Indo-Pacific, and Singapore clearly has its task cut out as Asean Chair.
Tridivesh Singh Maini is Assistant Professor at the Jindal School of International Affairs, OP Jindal Global University, Sonipat, and a Visiting Fellow, AIDIA, Kathmandu.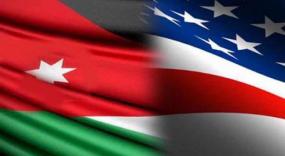 01 February 2018
Jordan-US nuclear cooperation edging closer
by Debalina Ghoshal | 9 February 2012 | Comments (0)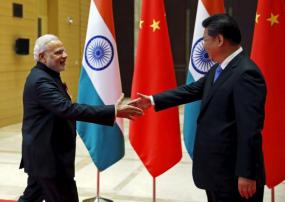 01 February 2018
Move likely a win-win for both sides, but clear objectives and synergies needed
by Tridivesh Singh Maini | 9 February 2012 | Comments (0)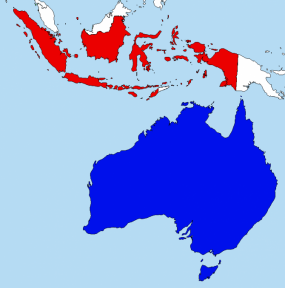 19 January 2018
Free trade talks take a back seat to domestic politics
by Duncan Graham | 9 February 2012 | Comments (0)
MORE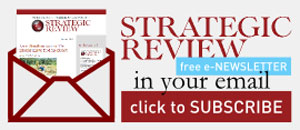 STAY CONNECTED TO SR INDONESIA