WEB EXCLUSIVES | COMMENTARIES
Sharif's disqualification and civil-military relations
Ousters may think they have had the last laugh, but don't be so sure
07 August 2017
By: Tridivesh Singh Maini
Less than three weeks before Pakistan's 70th Independence Anniversary (on July 28, 2017), Pakistan Prime Minister Nawaz Sharif was disqualified by the Supreme Court from being a Member of Parliament.
The panel of five judges took action under Article 62 1(f) for taking a salary from the Dubai based Capital FZE, as its Chairman. This had not been disclosed by Sharif in his 2013 nomination forms. Said the order, "he is disqualified to be a Member of the Majlis-e-Shoora [Parliament]."
Ironically, Articles 62 and 63 had been introduced by former military dictator General Zia Ul Haq, and Sharif's PML-N party had defended their inclusion in the Constitution.
Sharif's woes began with the Panama Papers leak in April 2016. Files published by Mossack Fonseca revealed that his children had set up offshore companies in the British Virgin Islands, which owned properties in London. Immediately, Imran Khan leader of the opposition PTI party filed a case against Sharif.
In April 2017, the Supreme Court gave a split verdict where three out of five judges voted in favor of Sharif, but suggested an enquiry into the money trail.
Sharif's successor will be his brother, the dynamic, no nonsense Chief Minister of Punjab, Shahbaz Sharif. But, in the meantime, Shahid Khaqan Abbasi from the ruling PML-N party is serving a 50-day interim period as leader.
Significantly, this is the third time that Sharif has not been able to complete a full five-year term. In 1993, he was dismissed by President Ghulam Ishaq Khan. In 1999, a military coup led by General Pervez Musharraf led to his ouster, and Sharif was in exile for over eight years in Saudi Arabia and the UK.
Receding control since 2014
Sharif won in 2013 with a thumping majority, and despite problems with the army he avoided getting into any sort of conflict with the military. But, from his second year he was bogged down in problems. In 2014, there were protests by cleric Tahir Ul Qadri and Imran Khan alleging electoral fraud in the elections of 2013, which he managed to survive, it is said, through backing from the military and Pakistan's premier intelligence agency Inter-Services Intelligence (ISI).
As a consequence of the protests, and the counter terrorism operation Zarb-E-Azb launched against the Taliban, former Army Chief General Raheel Sharif became a dominant figure. During his visit to the US for instance, the former army chief received much media coverage, and was lauded for his counter terrorism efforts.
One area which did prove to be a bone of contention between Nawaz Sharif's civilian government and the army was engagement with India. While Sharif sought to reach out to India, these efforts were thwarted by the army. In August 2013, five Indian soldiers were ambushed in Jammu and Kashmir by terrorists who had the support of the Pakistan army. On the eve of the meeting between Sharif and then Indian Prime Minister Dr Manmohan Singh in September 2013, there was a terror attack in Kashmir. In December 2013, Sharif's brother visited India and met with Singh to cool down tempers. While Nawaz Sharif did attend the swearing in of Singh's successor Prime Minister Narendra Modi in May 2014, the relationship between the two countries remained tense for over a year. Tensions across the Line of Control (LOC) increased on the one hand, while on the other Pakistan became more aggressive on the Kashmir issue.
In November 2015, Modi and Sharif met on the sidelines of the Paris Climate Change Conference. Less than a week after Modi's stop over at Lahore, there was a terrorist attack in Pathankot, and this reduced space for any sort of meaningful progress.
One of the consequences of this was that his government became even more assertive on Kashmir. 2016 witnessed escalated tensions in the aftermath of the Uri terror attack in September when 19 Indian soldiers were killed. Tensions across the LOC increased, and, also in September, India carried out surgical strikes along the LOC.
While Raheel Sharif's successor, General Qamar Javed Bajwa, initially seemed reconciliatory he too upped the ante, stating: "We will always stand by their [Kashmiris'] rightful political struggle for the right of self-determination and recourse to basic human rights."
Challenges
The opposition and sections of the civil society have welcomed the verdict against Sharif.
"It's the beginning… today's decision will strengthen and evolve democracy in Pakistan, as accountability is the fundamental element of the democratic process," said Imran Khan.
But one must also not forget that, irrespective of all charges, an elected government should be removed by the people, and in this decision there is a clear imprint of the establishment. It would be pertinent to mention, that this very judiciary let General Pervez Musharraf off the hook.
Similarly, Sharif could have pulled the plug on the previous government of Asif Ali Zardari, but he avoided such a move in order to ensure stability.
Shahbaz Sharif has good relations with China. During his visit there in July 2016, he met with high-level dignitaries of the Communist Party. The Chinese too have appreciated his administrative acumen.
He also has good ties with Turkish the leadership and the business community. During his tenure as Chief Minister of Punjab, he sought to build linkages with Indian Punjab and, like his brother, he has been a strong advocate of better ties with India.
Nawaz Sharif's dismissal may have multiple effects. Cases of financial irregularities by leaders of other political parties will emerge. While sections of the opposition and the army may think they have had the last laugh, he could benefit in the elections of 2018 by gaining the sympathy of pro-democratic forces.
Tridivesh Singh Maini is a New Delhi based Policy Analyst associated with The Jindal School of International Affairs, OP Jindal Global University, Sonipat.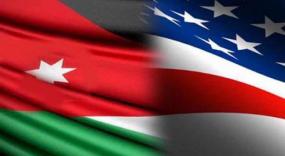 01 February 2018
Jordan-US nuclear cooperation edging closer
by Debalina Ghoshal | 9 February 2012 | Comments (0)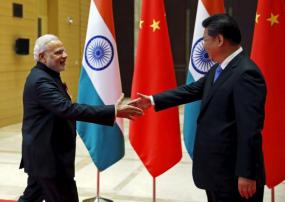 01 February 2018
Move likely a win-win for both sides, but clear objectives and synergies needed
by Tridivesh Singh Maini | 9 February 2012 | Comments (0)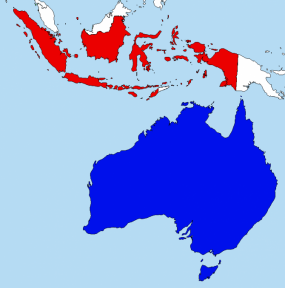 19 January 2018
Free trade talks take a back seat to domestic politics
by Duncan Graham | 9 February 2012 | Comments (0)
MORE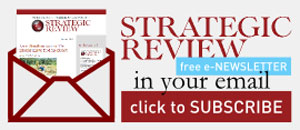 STAY CONNECTED TO SR INDONESIA