WEB EXCLUSIVES | COMMENTARIES
Rouhani's win a victory for Iranian democracy
New battles ahead for President post sanctions and the nuclear deal
11 July 2017
By: Debalina Ghoshal
2017 proved a blessing for Iranian President Hassan Rouhani when he was reelected to office in a big blow to Supreme Leader Ayatollah Ali Khamenei, who supported rival candidate Ebrahim Raisi.
The election was tough for Rouhani, as he faced criticism from hardliners for his softening stance on Iran's nuclear program. There is little doubt that the decisive factor was the Iranian nuclear deal and how it revived and would continue to revive the Iranian economy.
In November 2013, following Rouhani's accession to the presidency, he signed the Joint Plan of Action (JPA), and, thereafter, in April 2015, the Joint Comprehensive Plan of Action (JCPOA) came into force that restricted Iran's nuclear program, limiting its scope for developing nuclear weapons.
Since the JCPOA, Iran has made positive progress to curb its nuclear program - both uranium enrichment and plutonium production - in a way that it is not able to make nuclear bombs.
It is clear that the Iranian public did not wish to vote for the hardliners whom they feared could undo the nuclear deal. Some hardliners have earned hard cash and benefitted financially throughout the sanctions period - before the JPA. Thus, the general public did not wish to go back to those days of struggle and voted for Rouhani, whom they view as a reformer.
However, Rouhani has challenges ahead. Reports suggest that hardliners like the Islamic Revolutionary Guard Corps (IRGC) have gained financially from the lifting of sanctions as it has made IRGC members owned private industries flourish, without having to pay taxes. There are also accusations that this hard currency is being pumped into funding terrorist organizations like Hezbollah and Hamas. All these issues will need to be dealt with by Rouhani.
Rouhani has many other challenges also to tackle. Unlike President Barack Obama, US President Donald Trump's stance with Iran has been tough. Trump's recent visit to Saudi Arabia and Israel - two of Iran's staunch adversaries - to contain Iran's influence in the Middle East and his imposition of sanctions on Iran due to its continued missile testing is noteworthy. The US jeopardized its relations with Israel and Saudi Arabia during the Obama Presidency as the two states were apprehensive of Tehran's nuclear program and wanted the US to take stringent action.
The second challenge that lies ahead is to influence the US to accept Iran's missile program as a legitimate program and a crucial component of its conventional deterrence. Its missiles - both ballistic and cruise - are nuclear capable and are of concern to the US. Both the nuclear and missile programs are a difficult challenge to deal with as far as the US is concerned.
Tehran also supports the Assad regime in Syria, a regime the US is fighting against. Moreover, it is fighting Saudi Arabia in Yemen and the US is also not very happy with its support of the Houthi rebels there. Both the US and Saudi Arabia are apprehensive that Iran might set up a Shia regime in Yemen. The US also expects Tehran to stop supporting terrorism by ending funding to Hamas and Hezbollah.
Also Rouhani cannot continue to live off the past glory of striking the nuclear deal. He needs to deliver by developing the Iranian economy. Iran's nuclear impasse until 2013 seriously damaged the economy and a lot of work needs to be done to rebuild it. Post JCPOA, inflation has fallen to 9 percent, a positive development. Tehran's burgeoning economic relations with China, Russia, and India also need to be reviewed.
With the lifting of sanctions, Iran's oil exports have risen. However, as the International Monetary Fund (IMF) has noted "banking system weaknesses, structural bottlenecks, and hesitation by foreign banks to re-establish financial links have held back expansion of non-oil activity," in addition to the unemployment problem.
But bringing in reforms is not easy, as there will be stiff opposition from the hardliners for any changes Rouhani wishes to make, especially as Supreme Leader Khamenei has veto power over any of the President's decisions.
Debalina Ghoshal is an Independent Consultant specializing in nuclear, missile and missile defense issues.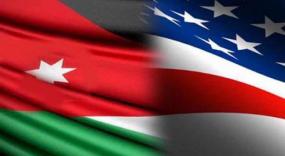 01 February 2018
Jordan-US nuclear cooperation edging closer
by Debalina Ghoshal | 9 February 2012 | Comments (0)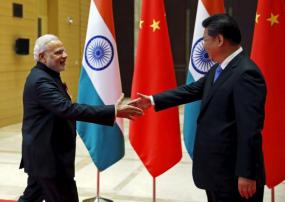 01 February 2018
Move likely a win-win for both sides, but clear objectives and synergies needed
by Tridivesh Singh Maini | 9 February 2012 | Comments (0)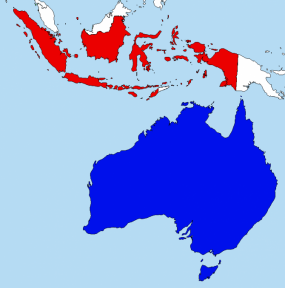 19 January 2018
Free trade talks take a back seat to domestic politics
by Duncan Graham | 9 February 2012 | Comments (0)
MORE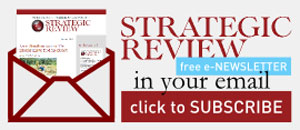 STAY CONNECTED TO SR INDONESIA