WEB EXCLUSIVES | COMMENTARIES
Reaction to Trump Pakistan tweet
The civil-military divide is key to perceptions of Pakistan stance on terrorism
11 January 2018
By: Tridivesh Singh Maini
In recent days, all eyes have been on US President Donald Trump`s tweet on January 1, 2018 which sent out an unequivocal message - that it cannot be business as usual with Pakistan unless it takes concrete action against terror groups like the Haqqani Network.
"The United States has foolishly given Pakistan more than 33 billion dollars in aid over the last 15 years, and they have given us nothing but lies & deceit, thinking of our leaders as fools. They give safe haven to the terrorists we hunt in Afghanistan, with little help. No more!"
Trump`s tweet followed the US decision to not just withhold aid of US$255 million in foreign military funding (FMF) for the fiscal year 2016, due to Pakistan`s inaction against terror groups. The Department of Defense also suspended US$900 million from the Coalition Support Fund (CSF) to Pakistan for the fiscal year of 2017. In all, over US$1.1 billion has been suspended.
Kentucky Republican Senator Rand Paul plans to introduce a bill to end all US aid to Pakistan.
"I`ve been fighting to end Pakistani aid for years," Paul said. "But now we have a breakthrough. President Trump has publicly called to end their aid, and is currently holding up over US$200 million of it. I want to end all of it."
The Kentucky senator has argued that the money provided to Pakistan can be used for building infrastructure in the US.
Reactions in Pakistan to Trump`s tweets were predictable. Some opposition parties said the US president`s assertive attitude vis-à-vis Pakistan was a failure of the present PML-N government to put forward Pakistan`s viewpoint effectively. The PML-N government criticized the Trump`s remarks, and said that it was ready to provide audits and it had been on the frontline in the war against terror.
"Pakistan is ready to publicly provide every detail of the US aid that it has received over the last 15 years," said Pakistan Foreign Minister Khwaja Asif in response to Trump.
In the midst of all this, a number of noteworthy developments have taken place.
First, both Nawaz Sharif, President of the Pakistan Muslim League and former prime minister, and Shahbaz Sharif, Chief Minister of Punjab province and PML-N`s prime minister candidate, met with the Crown Prince Mohammad Bin Salman on the evening of January 1, 2018. There was speculation with regard to the meeting. The first theory was that an agreement was being worked out that Nawaz Sharif would be exiled to Saudi Arabia to avoid the corruption cases filed against him in Pakistan. This was flatly denied by his daughter Maryam Nawaz Sharif. A spokesperson of the former prime minister also issued a strong denial in a press release.
"He has always utilized these relations for national interest and never for his personal benefits," said the spokesperson.
The other was that the Sharifs met with the Saudi Crown Prince in the light of the recent statements of President Donald Trump, and had gone as a result of an understanding with the Pakistan army. Irrespective of whatever the reality was, it clearly shows that the Sharifs are extremely relevant, not just because of their political influence in Punjab Province, but also their strong networks in Saudi Arabia.
Second, Nawaz Sharif, who has, in spite of domestic constraints, made concerted efforts to improve ties with India, had according to some news stories met with Pakistan National Security Advisor Lt Gen Nasser Khan Janjua on December 28, at the former`s Raiwind residence in Lahore. During the meeting, Sharif is said to have spoken about the need for mending fences with neighboring countries. The meeting was, however, dismissed as a false report.
Third, and most interestingly, Sharif, while calling Trump`s attack on Pakistan regrettable, launched an all-out attack on the army and dictatorships in a speech on January 3, 2018. While he blamed Pervez Musharraf for capitulating to the US in 2002, he also accused the army of propping up leaders through secret deals. He was alluding to the leader of the Pakistan Tehreek-E-insaaf PTI Imran Khan. Sharif also called for self-introspection, and that it was time for Pakistanis to "ask ourselves why the world does not take us seriously".
A few points need to be kept in mind.
First, Sharif, who has been widely written off, remains the biggest and most mature political leader, who realizes the importance of strong ties with Pakistan`s neighbors, and knows the pitfalls of excessive dependence upon one country. During his speech on January 3, 2018 he categorically stated:
"I would like to advise Prime Minister Abbasi to develop a policy that ensures we don`t need US aid so that our image is not attacked in this manner."
Second, Sharif`s aggressive approach toward the army may not be appreciated by many in Pakistan, as well as outside. The Saudi Prince is said to have put forward his discomfort with Nawaz`s approach toward the army, saying it would destabilize Pakistan. Nawaz is not likely to cave in easily, and is likely to use every opportunity to attack the army and will make attempts to restore civilian supremacy. This is clearly evident from his January 3 speech.
Third, post the 2018 Parliamentary elections which PML-N is likely to win, efforts will be made to reach out to India, since a better economic relationship between the two will fit in with the overall goal of Pakistan becoming more self-reliant. PML-N would also like to send a clear message to the Pakistan army about who is the real boss. The army will, of course, continue to sabotage such efforts, but Nawaz Sharif seems determined to make one last ditch effort. This will require PML-N to take decisive action against terror groups targeting India.
External forces should stop treating the Pakistan army with kid gloves. While the US has taken the lead in a strong stand against the army, China too needs to rethink its short-term goal of using Pakistan to contain India. Terrorism and instability will have an impact on China in the near as well as the long term. The outside world, while being firm with the army, should continue to make efforts to strengthen democratic forces within Pakistan.
Tridivesh Singh Maini is a policy analyst, commentator and writer. He is an Assistant Professor, Jindal School of International Affairs, OP Jindal Global University, Sonipat, and a Visiting Fellow at AIDIA, Kathmandu.
13 March 2018
The plans of President Joko to make Indonesia an industrial giant blocked by illiteracy
by Duncan Graham | 9 February 2012 | Comments (0)
13 March 2018
Iran gaining dominance by supporting Houthi rebels
by Debalina Ghoshal | 9 February 2012 | Comments (0)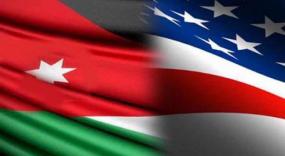 01 February 2018
Jordan-US nuclear cooperation edging closer
by Debalina Ghoshal | 9 February 2012 | Comments (0)
MORE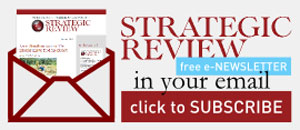 STAY CONNECTED TO SR INDONESIA