WEB EXCLUSIVES | COMMENTARIES
Israel's missile defense capability grows from strength to strength
But US defense budget cuts a concern
14 February 2017
By: Debalina Ghoshal
In January 2017, Israel and the United States conducted interception tests of the David's Sling defense system. David's Sling, also known as the Stunner, is an "advanced multi-mission, multi-platform interceptor designed for insertion into integrated air and missile defense systems." According to US Missile Defense Agency Director Vice Adm. Jim Syring, "[T]his test campaign is a critical step in ensuring Israel has the capability to defend itself from a very real and growing threat."[1]
In February 2017, the Israeli Air Force announced initial operational capability of the Arrow-3 interception system. [2] The Arrow is an interceptor that destroys, in space, medium-range ballistic missiles and is the most advanced missile defense system in the world.[3]
In May 2016, Israel successfully conducted tests of the Iron Dome interceptor at sea. This, according to Col. Ariel Shir, the Israeli navy's head of operational systems, "proved the Israeli navy's ability to protect Israel's strategic assets at sea against short-range strategic rockets."[4]
Israel is developing a three-tier air and missile defense system to defend its territory from incoming ballistic missiles and rockets. The Iron Dome system forms the first tier, David's Sling will form the second tier, and the Arrow anti-ballistic missiles interception will form the third tier. It also operates the Raytheon developed Patriot defense system, and in March 2016 when Israel and the US conducted the Juniper Cobra military exercise, Israel conducted tests of the Patriot system. [5]
Missile threats to Israel
Given the missile threats to Israel, it is obvious that defense against such threats is a must. Iran has developed liquid fuelled ballistic missiles such as the Shahab and solid fuelled ballistic missiles such as the Sejjil. Its short-range missiles, such as the Fajr, also pose a threat, more so as they are usually proliferated to Iran-backed non-state actors like Hezbollah and Hamas, who have time and again used these missiles against Israel. In addition, Iran has also concentrated on the cruise missile such as the 2,500 km range advance Soumar cruise missiles. Another threat is Turkey, which is producing short and medium range ballistic missiles such as the J-600T Yildirim missiles. [6] But in 2012, there were also reports that Turkey wished to develop ballistic missiles of a range of 2,500 kms.[7] Saudi Arabia also possesses sophisticated ballistic missiles - both solid and liquid propelled such as the DF category and Scud category missiles respectively. As the civil wars in Yemen and Syria continue, Israel also faces threats from Scud missiles in both countries. While North Korea does not directly pose a threat to Israel, it has proliferated missiles to Iran and Syria that reached Hamas and Hezbollah. Amid these threats, it is necessary for Israel to develop a layered missile defense system, the advantage of which is that it is protected from missiles of various ranges and is capable of providing a foolproof defense.
Progress despite reduced budget
According to reports, the US has a reduced budget for Israeli missile defense procurement owing to a shrinking defense budget for the overall US missile defense program.[8]
This defense budget cut is a concern for Israel, especially in the light of constant missile testing by Iran despite the UNSC sanctions imposed on it. As Iran develops cruise missiles which require more sophisticated defense systems to intercept them, a cut in the missile defense budget is a big set-back for Israel.
Debalina Ghoshal is a Research Fellow at the Centre for Human Security Studies, Hyderabad.
---
13 March 2018
The plans of President Joko to make Indonesia an industrial giant blocked by illiteracy
by Duncan Graham | 9 February 2012 | Comments (0)
13 March 2018
Iran gaining dominance by supporting Houthi rebels
by Debalina Ghoshal | 9 February 2012 | Comments (0)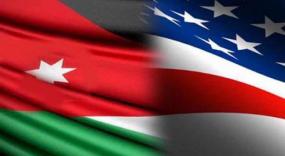 01 February 2018
Jordan-US nuclear cooperation edging closer
by Debalina Ghoshal | 9 February 2012 | Comments (0)
MORE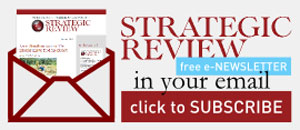 STAY CONNECTED TO SR INDONESIA