WEB EXCLUSIVES | COMMENTARIES
Is Japan an alternative narrative to China in Myanmar?
Tokyo's approach may not be so ambitious, but it is certainly more sustainable
17 November 2017
By: Tridivesh Singh Maini and Sandeep Sachdeva
China is Myanmar's top trading partner, and over the past three decades has emerged as the single largest source of foreign direct investment (FDI), with Myanmar-China bilateral trade reaching the $5.5 billion mark in first half of the fiscal year 2017-2018.
Looking at the composition of bilateral trade in more detail, Myanmar mainly exports agricultural and animal products and minerals, while it imports machinery, electronic goods and other consumer products.
Trade is not excessively favorable toward Beijing, as Myanmar's exports to China are to the tune of $2.46 billion, while imports are estimated at $3 billion. China is also a major in investor in the nation, having poured in over US$19 billion since 1988. This accounts for one third of total foreign investment in the Southeast Asian country.
After numerous delays the Sino-Myanmar crude gas pipeline, which runs between the deep-water port of Kyaukphyu (Sittwe) in the Bay of Bengal and Kunming (Yunnan) in China, became operational this year. It enables China to import crude oil from the Middle East and Africa, bypassing the Straits of Malacca and the South China Sea. Myanmar, of course, will receive royalty payments along with experience in energy infrastructure development and management.
Even before the democratic transition took place, Myanmar had begun to look at alternatives to China. In the economic sphere, countries like Japan and Singapore are investing heavily. A strong reiteration of this point is that for the first six months of 2017-2018, Singapore overtook China in terms of investment. In June, trade agency International Enterprise Singapore signed a memorandum of understanding (MOU) with the Myanmar Investment Commission (MIC).
The MOU will allow more Singapore firms to explore collaborations in urban and housing solutions, utilities, transport and logistics, manufacturing, oil and gas, and professional services.
Some of the key business groups from Singapore include Phee Group, a multinational shipping and logistics pioneer, which is helping Myanmar to developing logistic infrastructure to cater to international trade. Singapore firm Bok Seng Logistics has teamed up with Ayeyar Hinthar, the largest conglomerate in the Ayeyarwady region, to develop logistics hub services to the industrial park and beyond.
The biggest advantage of greater investment by Singapore is that locals do not feel threatened, and Singapore is politically neutral in the context of the geo-political dynamics of the Association of Southeast Asian Nations (Asean).
Japan's economic presence in Myanmar is also increasing. The Thilawa Special Economic Zone, less than an hour's drive from downtown Yangon, has been jointly developed with the Japan International Cooperation Agency (JICA). Myanmar Japan Thilawa Development (MJTD), a joint venture between the two, is in charge of development and management. Some 49 percent of MJTD is owned jointly by three major Japanese trading houses – Marubeni, Sumitomo and Mitsubishi – and JICA. Twenty-one Japanese companies are planning to invest in the SEZ. Recently, the JFE Steel Corporation, Meranti Steel, JFE Shoji Trade Corporation, Marubeni-Itochu Steel Inc and Hanwa Co established a manufacturing and sales company, JFE Meranti Myanmar Co, in Myanmar through a Singapore-based holding company.
What is interesting about Japan's engagement with Myanmar is that it is not only focusing on trade and investment. The Japan International Cooperation Agency (JICA) has been helping in capacity building in areas like agriculture, and information technology.
JICA and the Japan Science and Technology Agency (JST) have been collaborating with the Myanmar government in rice genomic breeding for sustainable utilization of bio-resources. JICA is helping in important areas like information technology and communications, which will bolster Myanmar's economic growth and development.
JICA established the Information and Communication Technology Training Institute (ICTTI) to impart practical training, mainly in network technology. Under the program, Japan has trained 20 information and network technology instructors, who are providing training to 200 students per year at ICTTI.
It would also be pertinent to point out that Japan has the burden of addressing an uncomfortable past between the two countries. In 1942, Japan invaded and occupied the country then known as Burma until 1945. Its initial aim was to block the Burma Road, the sole land supply route to China. It installed a puppet government, and there were cases of atrocities and excess.
In a broader sense, the Japanese approach toward Myanmar categorically shows that its style of engagement, less obtrusive than China's, in South Asia and Southeast Asia, could make the Partnership for Quality Infrastructure project an unbridled success.
What this also shows is that with the US playing an unpredictable role in the region under the administration of President Donald Trump, Japan can play a broader role, and its approach is not just economic expansion but also the building of institutions. It will, of course, need to work with other countries who are wary of China's hegemonic designs in the Indo-Pacific region.
Japan's approach toward Myanmar is clearly a reiteration of the point, that Japan clearly has an alternative narrative to offer to the Chinese story. It may not be so ambitious, but it is certainly more sustainable.
Tridivesh Singh Maini is a New Delhi based Policy Professional associated with The Jindal School of International Affairs, OP Jindal Global University, Sonipat. Sandeep Sachdeva is an Independent Policy Analyst.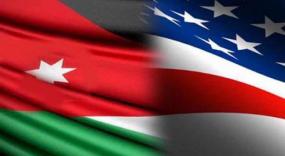 01 February 2018
Jordan-US nuclear cooperation edging closer
by Debalina Ghoshal | 9 February 2012 | Comments (0)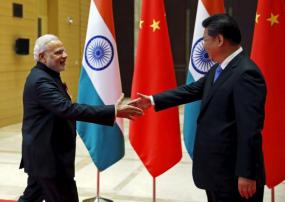 01 February 2018
Move likely a win-win for both sides, but clear objectives and synergies needed
by Tridivesh Singh Maini | 9 February 2012 | Comments (0)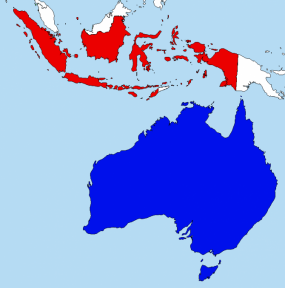 19 January 2018
Free trade talks take a back seat to domestic politics
by Duncan Graham | 9 February 2012 | Comments (0)
MORE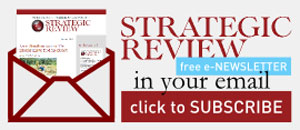 STAY CONNECTED TO SR INDONESIA