WEB EXCLUSIVES | COMMENTARIES
India-Southeast Asia ties: The role of state governments
Historic ties and strong diasporas need to be tapped
28 July 2017
By: Tridivesh Singh Maini
To mark the 25th year of India-Association of Southeast Asian Nations (Asean) dialogue partnership, the theme of the Delhi Dialogue 2017 (July 4-5) was "India and Asean: Charting the Course for the next 25 years". This track 1.5 forum commenced in 2009, and a number of economic, strategic and socio-cultural issues are discussed. While the dialogue was organized by the Indian Ministry of External Affairs (MEA), it was partnered by a number of think tanks and chambers of commerce.
Ties between India and Asean have grown by leaps and bounds, ever since the economic reforms introduced in 1991, and the introduction of the Look East Policy in the 1990s. The current Indian government, which has renamed Look East as Act East, too has laid stress on improving ties with Southeast Asia.
What was interesting to note was the presence of Assam Chief Minister Sarbananda Sonowal at the inaugural session of the dialogue, giving a clear message that states are participants in India's ties with Southeast Asia.
Commenting on his state's role in the Act East Policy, Sonowal stated: "Guwahati is no longer just the Gateway to North East India. We see it as the Gateway to Southeast Asia. We have already started working to put the most modern infrastructures in Guwahati, be it air connectivity to Asean countries, a most modern international airport, a world class trade center, and space for consulate offices of Southeast Asian nations."
North East India
There has been a greater thrust on North East India's participation in India's ties with Southeast Asia in recent years. Prime Minister Narendra Modi has on more than one occasion spoken about the role of North Eastern states in the Act East Policy. There have also been efforts to expedite important projects like the India-Myanmar-Thailand trilateral highway, as well as the Kaladan multi nodal project.
The government has also made concerted efforts to improve infrastructure at Moreh (one of the trading points with Myanmar in Manipur; Zokhawathar in Mizoram being the other), and road networks are being built to connect Imphal with Tamu, but important stretches of the Kaladan project (such as the 300-km road from State capital Aizawl to Tuipang in Southern Mizoram) as well as the trilateral highway are being accorded high priority.
Trade between India and Myanmar has already increased. In response to a Parliamentary Question, Commerce Minister Nirmala Sitharaman stated that trade between India and Myanmar has witnessed an upswing.
In a Lok Sabha (Indian parliament) reply to a question, Sitharaman said that the total estimated trade between India and Myanmar through the North East has grown from Rs. 7,752.72 lakh to Rs. 14,452.26 lakh between 2013-14 and 2015-16.
What is forgotten, however, is the role of not just Southern India, which has had historical trade and maritime links with Southeast Asia ever since the time of the Chola Kingdom. These ties were further strengthened through the presence of a strong Indian diaspora, as well as efforts by Southern Indian states like Tamil Nadu, Andhra Pradesh and Karnataka to strengthen ties with Southeast Asia.
In Eastern India, Odisha has historical ties with Indonesia. Every year in the November, Bali Yatra is celebrated to commemorate the voyages of traders from Odisha to Bali, Java, Sumatra and Sri Lanka for trade. The traders used to sail on big boats. Alok Ranjan Mishra in Orissa Review (2015:58) points out:
"Boita Bandana or the see off ceremony of the merchants in the day of Kartika Purnima is observed throughout Odisha. On this day the women folk of Odisha sail small boats made out of cork, colored paper and banana bark lit by lamps on all available water, in which the ladies of yore used to send their men on voyages wishing them well."
Southern India ties
Ties between Southern states like Tamil Nadu and Southeast Asia (especially Singapore and Malaysia) have been buttressed by the presence of a strong diaspora and investment. A strong reiteration of ties between Tamil Nadu and Malaysia was the visit of the Malaysian Prime Minister Najib Razak to Chennai, and his meeting with Tamil film star Rajnikanth, whose film Kabali was shot in Malaysia. While Indians constitute 7 percent of the total population, a large chunk of the Indian population consists of Tamils.
Of late, the state of Andhra Pradesh has been pro-actively reaching out to Singapore for the construction of Amaravati, its planned capital city. In May 2017, a Singapore consortium consisting of Ascendas-Singbridge Pvt Ltd and Sembcorp Development Ltd signed a memorandum of understanding (MOU) with Amaravati Development Corporation (ADC) for developing a 6.84 square km start-up area
Andhra Pradesh Chief Minister Chandrababu Naidu has also been hardselling Vishakhapatnam as an IT, educational and tourism hub. He has also been emphasizing that the stretch from Vishakhapatnam to Kakinada will emerge as a logistics hub. While addressing industrialists from Vishakhapatnam in the presence of a Singaporean team, he stated:
"We already have three functioning ports in the region – Visakhapatnam, Gangavaram and Kakinada. Another port is coming up in the East Godavari district near Kakinada and we are planning another one at Nakkapalli in Visakhapatnam district."
It is not just Singapore, but Malaysia as well. While referring to the role of Andhra Pradesh in the Act East Policy, Naidu stated: "As part of the Look East Policy, Andhra Pradesh is building strong, resilient and sustainable partnerships with everyone and Malaysia is a key partner for us."
During the Najib's visit to India, an MOU was signed between The Andhra Pradesh Economic Development Board and MIGHT Technology Nurturing Sdn Bhd (MTN) for developing technology.
Similarly, Telangana has been seeking investment in the area of infrastructure and has reached out to Malaysia. The Chief Minister of Telangana's first visit was to Malaysia in 2014. A delegation from Penang has also visited Telangana and offered support in strengthening ties with the province in areas such as manufacturing and skill development.
Of late, Eastern India and Southeast Asia have also been strengthening ties. Strong instances being Bihar, which has been seeking to draw Buddhist tourists from Southeast Asia to Bodhgaya. In November 2016, an Indonesia-Kalinga dialogue was organized. Participants included Orissa CM Naveen Pattanaik and Petroleum Minister Dharmendra Pradhan. Apart from rekindling historic ties, participants spoke of the need of greater air connectivity between Orissa and Indonesia (a possible flight between Bhubaneswar and Jakarta or Bali), while also strengthening economic linkages though the Paradip Port.
Diaspora linkages
In areas such as skill development and tourism, states like Rajasthan too have been seeking to learn from Singapore. During his visit to India in October 2016, Singapore Prime Minister Lee Hsien Loong inaugurated a Center for Excellence for Tourism Training (CETT) at Udaipur's Sukhadia University in Rajasthan. Singapore has provided financial assistance for trainers at the center.
"The design, curriculum and pedagogy for the CETT have been drawn up by the world-class Institute of Technical Education, the vocational training arm of the government of Singapore," Indian Express reported Vasundhara Raje Scindia, Chief Minister of Rajasthan, as saying.
Conclusion
While due to geographical proximity, North Eastern states have ties with Southeast Asia, it is important not to restrict this relationship merely to the North East. It is also important to include chief ministers from other parts of India in dialogue with Asean, since they are all contributing to furthering not just economic ties, but also people to people linkages with Asean.
Apart from the North East, parts of Southern and Eastern India also have historic links and strong diasporas. All these need to be tapped successfully.
Tridivesh Singh Maini is a New Delhi based Policy Analyst associated with The Jindal School of International Affairs, OP Jindal Global University, Sonipat.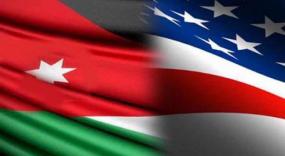 01 February 2018
Jordan-US nuclear cooperation edging closer
by Debalina Ghoshal | 9 February 2012 | Comments (0)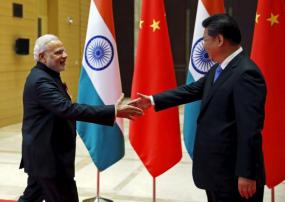 01 February 2018
Move likely a win-win for both sides, but clear objectives and synergies needed
by Tridivesh Singh Maini | 9 February 2012 | Comments (0)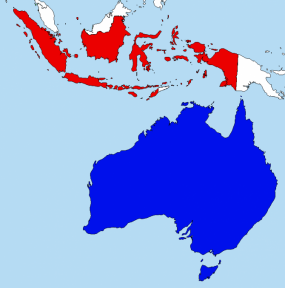 19 January 2018
Free trade talks take a back seat to domestic politics
by Duncan Graham | 9 February 2012 | Comments (0)
MORE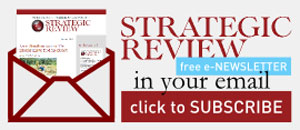 STAY CONNECTED TO SR INDONESIA