WEB EXCLUSIVES | COMMENTARIES
India's NSG bid: Will the pressure on Russia work?
Moscow's help needed for leverage on China
20 June 2017
By: Debalina Ghoshal
India's quest for Nuclear Suppliers' Group (NSG) membership continues despite opposition from China. In an attempt to put pressure on Beijing, New Delhi has turned to Russia for help.
The NSG comprises Non Proliferation Treaty (NPT) members who ensure nuclear non-proliferation by controlling nuclear and nuclear related exports. China objects to India's entry into the group on the grounds that it is not a member of the NPT. Beijing's argument is that if India receives NSG membership, so should Pakistan.
At this juncture, while NPT member states have accepted India's bid to be an NSG member, China's veto prevents its entry into the group. As a result, New Delhi is seeking a favor from Russia, China's closest ally amongst the Nuclear Weapon States (NWS). India has already warned Moscow that it will concentrate on its indigenous nuclear energy program if it is not granted NSG membership.
India has made it clear to Russia that if it is not granted NSG membership, it will stall nuclear cooperation between the two and not sign a memorandum of understanding (MoU) on the Kudankulam 5 and 6 nuclear reactors at India's largest nuclear power plant in Tamil Nadu.
The question that arises is that why amongst the NWS' is India coercing Russia to persuade China? Russia and China are close allies and New Delhi perceives that Moscow could play an active role in influencing Beijing to agree to its NSG membership. Russia's role as a mediator is well known - it made a successful attempt to bring Iran to the negotiating table to limit Tehran's nuclear program to purely peaceful purposes and stall any efforts to develop nuclear weapons. However, can China be persuaded? Does Beijing have any vested economic or strategic interests to support India's bid for the NSG? The answer is "no".
Moreover, India and China are already entangled in a border dispute across the Line of Actual Control. In addition, New Delhi's active involvement in the South China Sea and its consideration to sell the BrahMos cruise missiles to countries like Vietnam and Philippines, who are entangled in territorial disputes there with China, has only added to Beijing's displeasure. Something that would be difficult for Russia to overcome.
Moreover, close alliances do not guarantee that one country can have influence over the other in matters pertaining to strategic interests and foreign policy objectives. North Korea and China are close allies and China is North Korea's biggest trading partner. But Beijing claims that it has little influence over North Korea's decision making process regarding its nuclear and ballistic missile programs - two programs that serve North Korea's strategic purpose and foreign policy objectives.
Secondly, the question is, will the pressure on Russia help? It has worked to the extent that Russian Deputy Prime Minister Dmitry Rogozin has raised his government's concern to Prime Minister Narendra Modi, but has not received any assurance regarding the progress of nuclear cooperation from Modi. However, it must not be forgotten that Russia's President, Vladmir Putin has withstood the toughest of pressures in the recent past, including sanctions from the United States following the Ukrainian crisis. He is not a person who surrenders under pressure so easily. Putin will only try his best to the extent that it will not jeopardize Moscow's relations with Beijing. There are four reasons for this:
1. China is one of Russia's major defense markets, while India's is slowly declining given its diversified partners.
2. Russia finds greater strategic interests in the China Pakistan Economic Corridor (CPEC) and has expressed interest in China's One Belt One Road (OBOR) program.
3. Russia's weakened economy due to sanctions would not want to lose out on these lucrative opportunities.
4. Russia is also observant of India's growing partnership with the United States, including the signing of the Logistics Exchange Memorandum of Agreement (LEMOA), under which both the US and India could use each other's bases for logistical purposes.
But what Putin would really need to analyze is the nuclear market in India, which is burgeoning, and what are Russia's gains and future prospects in the market. For Putin, the market is an opportunity without Chinese competition, unlike the Middle East nuclear energy market (although Russia would still face competition from the West and Japan. India is looking to become a major player in the nuclear energy market in the coming years, given its desire to rely on nuclear energy as a clean source of energy. As a result, Moscow may not want to overlook New Delhi.
Sanctions imposed on Russia make it difficult to go against China or to force Beijing to accept India into the NSG. However, the Indian defense and nuclear market is also a lucrative market to help Russia to cope with the sanctions at present.
Will China subscribe to Russia's requests?
Persuading China to accept India's NSG entry is a cumbersome task. Beijing wants New Delhi to join OBOR and CPEC, although India has out rightly rejected the offer. China realizes OBOR can become a huge success if India cooperates. So if it agrees to the NSG bid, it would probably come with the OBOR clause, which India may not be willing to accept at the moment. China too would then expect Russia to play a major role to persuade India to join OBOR.
China has also blocked India's attempts to ban Jaish-e-Mohammad Chief Masood Azhar – one of its most wanted terrorists – and have him listed as a terrorist by the United Nations. Beijing would be apprehensive that subscribing to Russia's requests to accept India's NSG bid could also result in Moscow making attempts at New Delhi's behest to pursue it to agree to ban Azhad.
Conclusion
Russia has been supportive of India's NSG membership bid, and according to Putin in 2016, he made it clear that he would proceed with the NSG issue very carefully with China.
However, it has been almost a year almost and China is yet to alter its stance on India's bid.
What India should convey through Russia is the fact that New Delhi has no issues with Pakistan's entry into the NSG, as this has been the political roadblock throughout the India-China NSG saga.
Debalina Ghoshal is an Independent Consultant specializing in nuclear, missile and missile defense issues.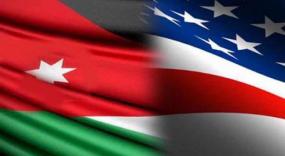 01 February 2018
Jordan-US nuclear cooperation edging closer
by Debalina Ghoshal | 9 February 2012 | Comments (0)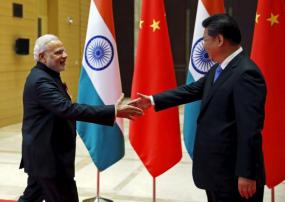 01 February 2018
Move likely a win-win for both sides, but clear objectives and synergies needed
by Tridivesh Singh Maini | 9 February 2012 | Comments (0)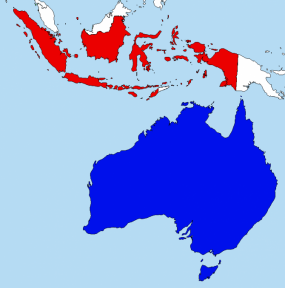 19 January 2018
Free trade talks take a back seat to domestic politics
by Duncan Graham | 9 February 2012 | Comments (0)
MORE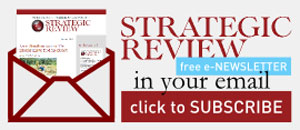 STAY CONNECTED TO SR INDONESIA