WEB EXCLUSIVES | COMMENTARIES
India-Israel ties: Beyond the strategic sphere
Two nations should look at greater synergies ahead of PM Modi's visit
18 May 2017
By: Tridivesh Singh Maini
2017 marks the 25th year of diplomatic relations between India and Israel. India's Prime Minister Narendra Modi is likely to visit Israel in July, a first for an Indian PM. President Pranab Mukherjee visited Israel in October 2015, and was the first Indian president to do so, although during the previous National Democratic Alliance (NDA) and United Progressive Alliance (UPA) governments, there were a number of high level visits, but not like this one
Strategic and defense cooperation has dominated the conversation between the two countries over the past two decades, but today the relationship is no longer restricted to defense. Both nations are developing increasingly close linkages in areas such as agriculture, and there is immense potential in other areas such as information technology. Israel's Netafim, the world's largest drip irrigation company, has three plants, and India is the second largest market for its products after the US.
Soft power is not something, which most commentators would associate with the India-Israel relationship. There is a strong Indian Diaspora in Israel (total number of Jews of Indian origin is estimated at 45,000), and a significant number migrated post independence from states including Maharashtra, Mizoram and Kerala. The number of Indians in the non-resident Indian (NRI) category is estimated, however, at a mere 300, with a substantial percentage either students or involved in the diamond trade. Jewish heritage in India and educational linkages between both countries are likely to play a pivotal role in this relationship.
Since 2015, India has been focusing on attracting Israeli tourists to visit important Jewish sites in India, and a number of synagogues have been renovated. The number of Indian tourists visiting Israel increased in 2016 and was estimated at over 40,000. This is far below potential.
Security linkages
There is no doubt that security ties play a key role in the bilateral relationship. Israel is the third largest supplier of arms to India, having bagged orders worth US$1 billion in the past three years. On April 6, the two sides signed an agreement whereby the state-owned Israel Aerospace Industries will provide the Indian military with an advanced air defense system (including medium-range surface-to-air missiles). Two other deals are likely to be finalized over the next two months: Spike anti-tank missiles for India's army and Barak-8 air defense missiles for its navy.
Most intellectuals and commentators who view the relationship from a hackneyed prism do not pay attention to two points.
First, Arab States are no longer an irritant in the bilateral relationship between India and Iran.
"Nowadays, things have changed in the Middle East, and Israel has good relations with a few Arab countries," said Israeli Ambassador to India Daniel Carmon. "We [Israel and some Arab states] have joint-interests with many others. We see eye to eye on the danger coming out of Iran."
Interestingly, India's ties with both Gulf Cooperation Council (GCC) countries and Israel have improved in recent years. Modi has already visited the United Arab Emirates, Saudi Arabia and Qatar. While it was expected that he would visit Israel not long after taking office, he is now visiting in the third year of his tenure.
Although, of course, there is no doubting that New Delhi and Tel Aviv do have differences over Tehran.
Second, both countries are exploring common ground in a number of areas, and state governments, irrespective of party affiliation, are making concerted efforts.
A number of states have sought to benefit in agriculture. Israel has set up centers of excellence in a number of states: Bihar, Gujarat, Karnataka, Maharashtra, Punjab, Rajasthan and Tamil Nadu. Ambassador Carmon, speaking on India-Israel relations in Hyderabad in February, put forward Israel's plans.
"Over the years, we have set up 15 centers of excellence in agriculture in the country across six states in the phases I and II, and in phase III we propose to set up about 25 centers over the next two to three years," he said. "Of these, two are planned to come up in Andhra Pradesh, two in Telangana, and one each are on the verge of being commissioned in Kerala and Tamil Nadu."

In 2016, it was also decided that 14 micro-irrigation projects would commence in Haryana.
As Modi heads to Israel, he is likely to not restrict the dialogue to just the strategic sphere. Modi, who lays immense emphasis on economic ties and soft power, would do well to explore other areas, which will help in normalizing the relationship. Apart agriculture, India can also learn from Israel's success in start-ups. It is likely, that he will visit an innovation and technology Park.
In recent years, Israel has achieved immense success in IT start-ups. Dan Senor and Saul Singer's 2009 book "Start-up Nation: The Story of Israel's Economic Miracle" cites some of the reasons for Israel's success. The key reasons cited are the ability to take risks due to living in a tough environment. Israel's success in start-ups has also been attributed to the fact that it has invested about 4 percent of its gross domestic product in research and development since 2000.
Bottom-up diplomacy
Modi, who has focused on bottom-up diplomacy, should also encourage closer cooperation between Indian state governments and Israel, especially in the economic sphere. This will deepen the relationship and also play a role in building a consensus, since a number of states likely to benefit from cooperation are not controlled by the ruling BJP party.
In the sphere of education, also, there is need for more exchanges between universities. A substantial number of Indian students are already studying in Israel.
"In the past three years, academic cooperation between Israel and India has grown a lot," said Israel's President Reuven Rivlin during his visit in 2016. "About 10 percent of all foreign students in Israel are Indians and 40 joint research projects were supported by the two governments. Most of Israel's colleges and universities teach Indian studies and one can also learn to speak Marathi."
Over 15 memorandums of understanding (MOUs) were signed during the Israeli president's visit between educational institutions.
Over all, there is need to re-examine the way we deal with Israel. We need to realize that, like many other countries, Israel faces similar economic and environmental challenges, and there is space for cooperation. Links in these areas, should not be politicized. Before reaching any conclusion about Israel and Israelis, it is important for there to be sufficient interaction between both sides.
The relationship between India and Israel did not begin with Modi, nor will it end with him. It is important, however, for both countries to find synergies in diverse areas, so that they can interact as two nations with a convergence of interests should.
Tridivesh Singh Maini is a New Delhi based Policy Analyst with The Jindal School of International Affairs, OP Jindal Global University, Sonipat.
13 March 2018
The plans of President Joko to make Indonesia an industrial giant blocked by illiteracy
by Duncan Graham | 9 February 2012 | Comments (0)
13 March 2018
Iran gaining dominance by supporting Houthi rebels
by Debalina Ghoshal | 9 February 2012 | Comments (0)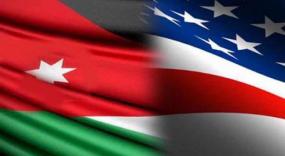 01 February 2018
Jordan-US nuclear cooperation edging closer
by Debalina Ghoshal | 9 February 2012 | Comments (0)
MORE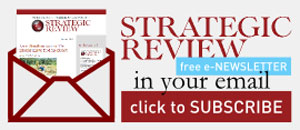 STAY CONNECTED TO SR INDONESIA